Just as politicians and officials seemed to be getting back into the swing of parliamentary politics again after the summer recess, they are off again until October 10 as party conference season begins.
Usually civil servants are able to use time off from the house to have a bit of a breather. Not this year. The UK's vote to leave the EU, and more particularly the previous government's refusal to allow civil servants to prepare and plan for a possible exit, means officials in almost all departments have not had much respite.
With the EU referendum campaign dominating political discourse in recent months there was already an inevitable backlog of legislative work in the parliamentary system. The determination of the former chancellor, George Osborne, to reduce the size of the state has led to unprecedented reductions in the capacity and capabilities of the senior civil service since the election of the Conservative-Liberal Democrat coalition government in 2010.
Whitehall might have been able to gradually recover from the loss of corporate memory and experience this caused, but the challenge of administering Brexit is of an altogether different magnitude.
Prepared for what?
The civil service prides itself on offering impartial advice, and it detests not being in a position to offer robust and reliable guidance to its political masters. The recent parliamentary performance of David Davis, the new secretary of state for exiting the European Union, at the first real "Brexit" debate was the most visible (and embarrassing) demonstration of the lack of preparedness and the inadequacy of advice to date. He was unable to answer questions on the government's policy and admitted he couldn't articulate a way forward.
It is, however, a reflection of a much wider and fundamental challenge, one that is affecting the traditional ministries just as much as the newly created Brexit ministries: how to offer sound and reliable counsel to ministers in the unforeseeable and uncharted future.
After so long as part of the European Union, nearly all departments will have primary and secondary legislation that needs to be unravelled and replaced. Politicians and the public are clearly expecting any new arrangements to be seamlessly put in place almost immediately. Some departments will also have ongoing delivery programmes dependent on European structures and payments such as the European Regional Development Fund programmes that run until 2020 or Horizon 2020, which provides support for research and innovation. Any, and all new initiatives, innovations or ideas in most departments will probably have to be sacrificed to the great legislative juggernaut that is Brexit.
Officials negotiating with the EU on Brexit or even more generally will be doing so knowing they will not be negotiating from a position of strength or with any precedent or route map for the journey. Repeatedly asserting "Brexit means Brexit" does not amount to a coherent strategy – still less a parliamentary programme.
Rushed laws are bad laws
We can expect the legislative programme in the Queen's Speech at the next state opening of parliament to include a record number of bills because of Brexit. But there is a limit to the capacity of the parliamentary system. You have to wonder just how many of David Cameron's 21 bills announced in the Queen's Speech in May could or would be sacrificed, even before the current prime minister's antipathy to the previous regime became apparent.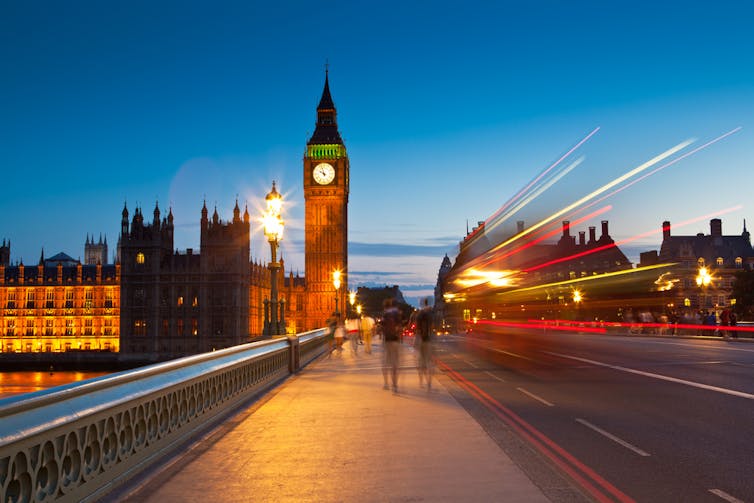 There are, of course, many examples of poorly drafted, or poorly scrutinised legislation rushed through parliament which fail to meet their objectives – or ultimately to endure. Cones hotlines and the Dangerous Dogs Act 1991 are the most famous examples but the current circumstances are of a completely different order.
Unprecedented demand for legislation and long-term reduced capacity in the senior civil service is potentially going to affect a whole swathe of legislation across government for at least the next two years, if not longer. I have no doubt that the civil service will rise to the challenge, but the government, in refusing to increase civil service capacity to deal with Brexit even temporarily, is increasingly painting itself into a corner.
Poorer legislation eventually requiring earlier review will be accompanied by the neglect of much-needed revision of current legislation. For example, when is the government likely to find the time and political courage to revisit the disastrous 2012 Health and Social Care Act with the majority of our acute hospitals forecasting deficits this year? The task of tackling inadequate transport infrastructure, uneven economic growth, and the malfunctioning housing or energy markets will have to wait.
The former Labour minister, Nick Raynsford, in a typically understated, honest, insightful but candid account of why policies succeed or fail, explicitly acknowledged the need for motivated and experienced civil servants to be working in harmony with government ministers. At a time when this harmony is needed more than ever, the current government shows no sign of trying to acknowledge its need, still less of trying to encourage or achieve it.