The inaugural Festival of Live Art (FOLA), which begins today in Melbourne, celebrates some of the most exciting artists working in performance today and yet, the exact meaning of the term "live art" is difficult to pin down, given everyone who uses it has their own working definition. But this is far from a problem. Diversity of form and practice is what makes live art so stimulating for audiences and artists alike.
So what is live art, where did it originate and how can you get the most out of this festival?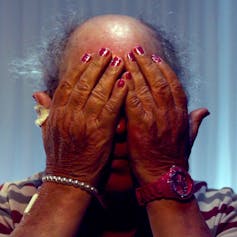 Australia has a rich heritage of live art. But until recently, this work has travelled under different names. Any artist playing with liveness, be they sculptors, poets, musicians, dancers, performers, games designers or media artists, might fit under the banner of live art. But probably only if they are experimenting with liveness or defining moments of encounter as the principle medium of their work.
For me, live art as a term is forever connected to my experiences at the National Review of Live Art (NLRA), an annual festival that ran for 30 years in the UK. Every year until 2010, when the festival ended, artists from around the world made the pilgrimage to present or witness the most exciting work at the edges of dance, theatre, digital and visual art practices. Each visit to NRLA was a life-changing event, and I still mourn its passing.
Many Australian artists were influenced by NRLA and its descendants such as the Live Art Development Agency, SPILL, Live Art UK, New Work Network, In Between Time and Fierce. As a long-running festival, NRLA built up great momentum advocating for the various practices under the "live art" umbrella.
The Arts Council of England even introduced Live Art Officers to some of its regions in the 2000s.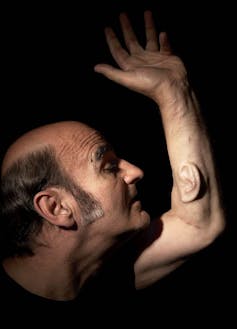 The idea of employing the term "live art" as a strategy to support new practices between and beyond the existing disciplines may have rubbed off on Australian artists – especially those who wanted to make experimental work but also have it acknowledged by funding bodies. A clear example of this is LALA – a project launched by a group of Melburnian artists in 2009 that tracked the rise of live art and related practices in Australia and appropriated the term as a means to raise recognition of their own work.
There is a substantial history of Australian performance that would probably have been called live art were it made in the UK. Performance Space in Sydney and Next Wave in Melbourne have championed the development of practices in the proximity of live art for decades.
What to expect from live art at Melbourne's FOLA
Really, the artists in FOLA are experimenting with what can be done when people come together. What can happen in a moment of encounter? What extraordinary thing can be achieved when people congregate in the same place and time?
The festival's performances answer those kinds of questions – be they profound, whimsical, earnest or glib. The forms of work are equally varied. Ranging from large-scale spectacle, to intimate encounters for one person at a time. There is comedy in bed with Yana Alana, trips to the bottom of the ocean, dance parties and 24 hour experiences.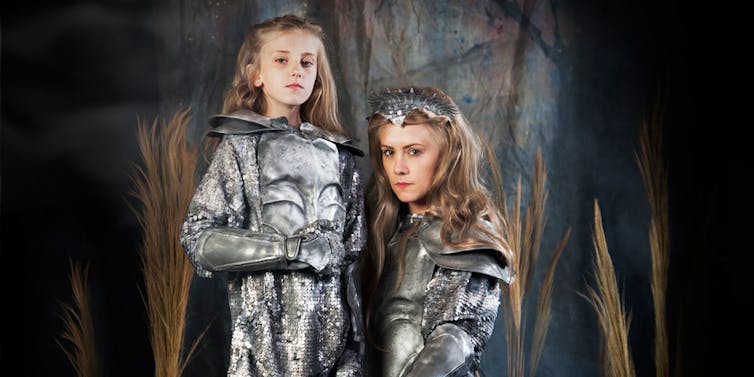 There are shows that alter your perceptions and challenge you to engage in a physically unexpected way. There is a Live Art Escort Service. There are some shows that draw you into the experience and ask for your opinion or get you to take part like a game or a conversation.
Some immersive works deliberately cause spine-tingling Fright, and there are encounters that take place in secret locations (you get the address when you book). There are also clubs in which you can dance and get swept along by live music, drinks and pop-up performances.
The work on offer is diverse. My advice is: do not worry too much about definitions. After years of working in live art I call everything a show. Don't worry – at least while your experiencing a performance – about what the term live art means or where it comes from.
You can talk about that in the bar before/ during/ after a show. Do not worry about dressing up (unless it's a party), or whether you will know what to do, or whether you will understand it "correctly".
Go straight to the programme and start looking at what is on offer. Then go! Fortune favours the bold audience member.
The Festival of Live Art, a partnership between Arts House, Theatre Works St. Kilda and Footscray Community Arts Centre, takes place March 14-30 at multiple venues across Melbourne.