This post is the third in my series about print-on-demand and book publishing.
The Small Press Network (SPN) is a not-for-profit incorporation with more than 120 small publisher members. The 3rd annual SPN Ind Pub Conference was held November 13-14 in Sydney to discuss the future of independent publishing in Australia.
With more than 50 speakers across two days, it's impossible to summarise the conference. Below I share some insights and anecdotes from the sessions I saw and participated in.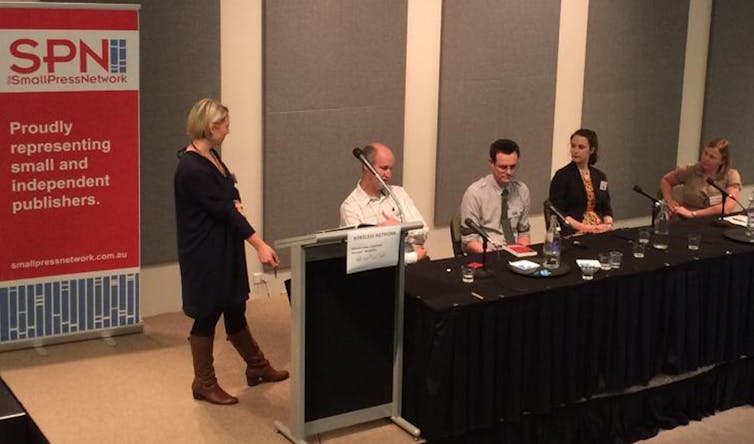 In a digital age, the complex network of technologies (ebooks, tablets and e-readers, user tracking software) and online platforms (social media, e-bookshops, book blogs, print on demand services) has dramatically altered the way books are produced and consumed.
This change in the environment impacts all members of the publishing community: writers, publishers, editors, designers, printers, marketers, booksellers, readers, reviewers.
How independent publishers fit within the shifting publishing ecosystem was a topic running through many of the presentations.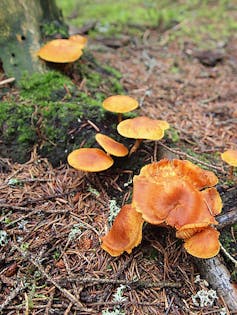 Susan Hawthorne's keynote drew from her new book Bibliodiversity: A Manifesto for Independent Publishing. Hawthorne likens independent presses to the rings of fungus growing around the base of trees, feeding the literary soil and maintaining socio-cultural diversity. In her proposed bibliodiverse publishing ecosystem, there is a complex and self-sustaining system of publishing and writing.
Part of the system of publishing and writing now includes reader participation. Aaron Mannion described a more participatory literary culture developing, in which readers move beyond being consumers of content to contributors or producers of content. "Prosumers."
An example of this was given by Khyiah Angel, who addressed ways digital natives (specifically young adults) read and interact with novels. Teens still read longform books alone, but want to share their experience in networked, highly social environments. Angel argues authors of YA fiction need to extend their writing skills to include managing content "horizontally" across platforms and consider how their readers will interact with and expand the content.
Authors are increasingly expected to develop and maintain an online "brand" for themselves. A recurring conversation was how publishers can help authors develop and maintain their brand.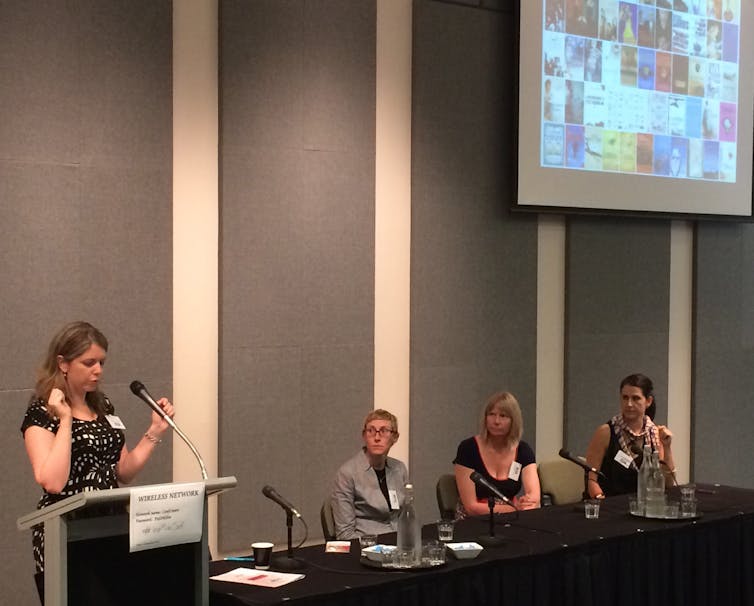 Mel Barton from Australian online retailer Bookworld raised the issue of inconsistent book covers in a digital marketplace. Traditionally books have been re-jacketed in different countries to best capture the local market, and as a way for publishers to put their "stamp" on an edition. However, different covers can confuse readers who may be following links about a book from a range international sites. Part of managing an author brand is having an instantly recognisable look. A challenge for future book designers.
Simone Murray's academic keynote argued that to stay relevant, publishers must effectively manage the digital sphere for authors. This means finding the right tool for the right job, and providing a point of stability for authors.
The demands of multi-platform marketing is exhausting – Facebook, Twitter, blog tours to name a few. By keeping all social media tools under the publisher's umbrella, consistency is maintained and the pressure is taken off authors to be both writer and promoter of their work.
Murray's keynote addressed the ways e-commerce and digital book marketing are changing literary culture. Using detailed examples, she explained how online marketing "dramatically levels" the playing field for small publishers.
Despite current ambivalence toward booktrailers and blog tours, social networks are important portals to connecting authors and readers.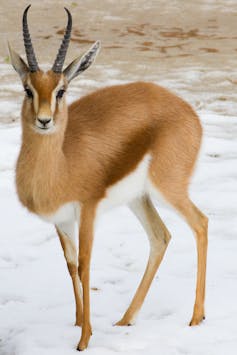 Like many other speakers, Murray warned of the predatory relationship between online retailers and small publishers. Amazon CEO Jeff Bezos' had instructed staff to "approach these small publishers the way a cheetah would pursue a sickly gazelle". Internally, this was referred to as the Gazelle Project until Amazon's savvy lawyers renamed it the Small Publishers Negotiation Program.
Self-publishing is increasingly an attractive option for authors. An author with an established following can use print on demand services to publish a book and their own online networks to promote and drive sales. However, this publishing model takes authors away from their main practice: writing. It also assumes authors want to engage with this messy digital ecosystem. Online marketing management may be what keeps authors using publishing houses.
Amid the buzz of digital marketing potential, a panel on digital workflows demonstrates that digital publishing comes with significant issues. Managing workflow and archiving digital publications and drafts.
The other day I tried to put a CD into my newish computer. I discovered it doesn't have a CD-drive. To access files on the CD, I must buy an external CD-drive. It's possible I'll also discover that the software I need to open the file no longer works on my new operating system.
This is an annoyance for me, but highlights a growing problem for libraries that have a statutory obligation to collect and archive cultural material.
Are the digital publications we are rushing to produce going to be accessible and readable in the future? Will libraries be able to archive these works for future readers? Sarah JH Fletcher gave a refreshingly clear overview of digital workflow and offered the following sage advice. Before creating a digital publication, always consider the complexity of the content (is it worth doing?) and the end use (do readers want it?).
One digital publication I can't wait to get my hands on is the National Library's enhanced ebook collating material related to Patrick White's novel Voss. The project has taken 4 years to date, and will include manuscript notes, musical scores from the Opera version and even allow you to listen to music White listened to while writing.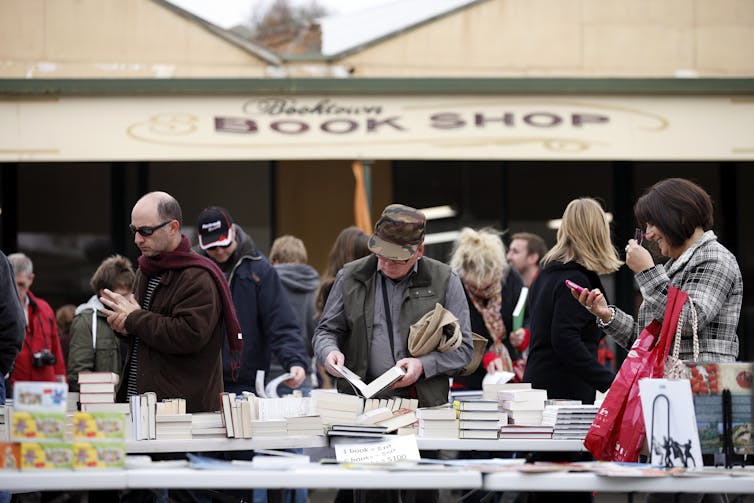 Also on my list of anticipated activities is visiting a Booktown. Beth Driscoll discussed the cultural benefits attached to Melbourne's status as a UNESCO City of Literature, and how becoming an official 'Booktown' has affected commerce and culture in Clunes, Victoria. Clunes shows that such literary affiliations can foster cultural attachment to a particular small place, similar to the way writers festivals foster temporary communities.
Finishing on temporary communities, the conference was divided into an academic and an industry day. Those who attended both days reported that the academic papers were highly relevant for industry. During the closing session there was a call to run academic and industry streams simultaneously in future conferences.
Abstracts for academic papers can be downloaded from the SPN site.