The Voss Literary Prize, for which I was a judge, was awarded for the first time this week. The winner, Fiona McFarlane for her novel The Night Guest, was chosen from a shortlist that included Hannah Kent (Burial Rites), Christos Tsiolkas (Barracuda), Tim Winton (Eyrie), and Alexis Wright (The Swan Book).
This award has waited patiently to finally appear.
It was first conceived by Vivian Robert Le Vaux Voss in 1955, when he first composed his will. That was two years before Patrick White's novel Voss appeared. And so the two Vosses fail to connect through near coincidences of this kind.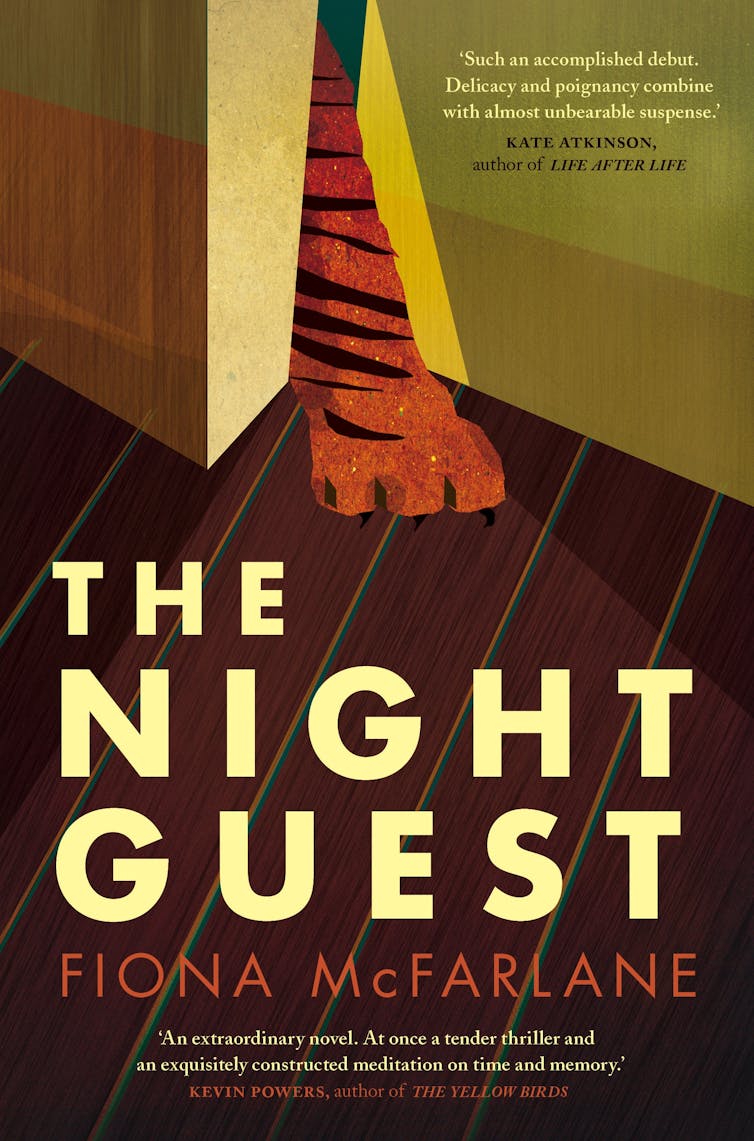 They are, in effect, only drawn together around the accident of a name. Yet as literary critics we habitually make connections, suturing together gaps as if they were wounds. The award has only now come into being after the death last year of the original beneficiary of Vivian Voss's will.
Vivian Voss had an early career of brilliant promise. He published an influential historical essay, held by the Mitchell Library in Sydney, at a young age. He won prize after prize at Sydney University, and then at the University of Rome. Yet his life was tragically short, ending in 1963 at the age of 33.
He grew up and returned to live in Emu Park (near Rockhampton) in Central Queensland, the heir to a fortune left by his mother and father, both, like his grandfather, distinguished medical practitioners (there are entries for his mother and grandfather in the Australian Dictionary of Biography).
In his will, somewhat grandly, he imagined the Voss Literary Prize being overseen by five professors at his alma mater the University of Sydney: the Professor of Latin, the Professor of English, the Professor of French, the Professor of Italian, the Professor German.
Together — perhaps because of some cloud of knowledge imagined drifting among them — he believed them capable of coldly gazing across the planet and divining which novel, "published or unpublished" was the best written in the world that year.
Possessing no such insight, but nevertheless with a highly developed understanding of the value of literature, a team of judges from the Australian University Heads of English have sat down to choose the winner, who has instead been drawn from novels published in Australia in 2013.
More than one major Australian university turned down the offer of administering the quixotic Voss Literary Prize. I am sure the award was not offered directly to English Departments, as knowing the people within them, I'm sure they would never have turned down such an honour.
As it is, people speaking on their behalf did turn it down – and so it was then offered to the Association for the Study of Australian Literature (ASAL). But ASAL already have a literary prize and so they kindly passed the invitation on to the newly formed Australian University Heads of English, and we gratefully accepted it.
A fine new prize needs a fine novel.
What art is and does has often been directly linked to how we perceive the world, to the value of our senses, even (and paradoxically at times even especially) when these senses seem to deceive us.
In a diary entry of December 19 1920 Virginia Woolf marvels over the insights expressed by Samuel Taylor Coleridge in his Biographia Literaria of 1817: "Fancy reforming poetry by discovering something scientific about the composition of light".
Woolf is referring to a passage in Coleridge's Biographia Literaria where Coleridge describes how he and Wordsworth identified two powers in poetry. Recognising that effects of light at sunset or under moonlight could change a familiar scene, they understood these effects could be applied. Two kinds of nature poetry were then developed.
First, the poem on a supernatural theme (like Coleridge's Rime of the Ancient Mariner), which works on the fact that when confronted with hallucination or some other kind of altered state of perception, we believe fantastic visions to be real. The second kind of poem, which Wordsworth develops in the Lyrical Ballads, requires us to closely examine the nature of everyday characters and events. In both cases these ideas start from perception and its effects as a way of getting to the truth of our experience.
The Night Guest by Fiona McFarlane demonstrates how principles of this kind remain powerful, and how they can be combined and recombined to offer new insights into who and what we are.
The imagined becomes real through tricks played by perception. An old lady is visited by a tiger, and the tiger, a fantastic vision is as if real. An old lady is visited by a carer, and the carer is as if a larger than life angel, is as if a larger than life demon. An old lady remembers love and the love is as if present in the body of an ageing man and at the same time as if present in the vigorous memory of a long lost love.
The same things are different things, and somehow, through uncommonly deft mastery of technique, Fiona McFarlane shows us the truth of these contradictions.
It was a great pleasure for the AUHE to be able to present the Voss Literary Prize for the first time. We were very pleased, on behalf of the trustees of the estate of Vivian Robert Le Vaux Voss, to award the prize to Fiona McFarlane for The Night Guest.
The judges for this year's Voss Award were Brenda Walker (University of Western Australia); Philip Butterss (University of Adelaide); Brigitta Olubas (UNSW); Amanda Nettelbeck (University of Adelaide) and Anthony Uhlmann (University of Western Sydney)