I have written elsewhere that the way that Kevin Rudd can win the election - and I think he's in it to win, not that he will win mind you - is by generating political turbulence. Preferably by creating policy splashes, but media splashes might do too. Rudd is better at media than policy so expect to see more media than policy.
Yesterday we saw some of that turbulence. The return of Peter Beattie is either a potential game changer in Queensland, at least, or a clanger. Here is the Courier Mail's take on the announcement.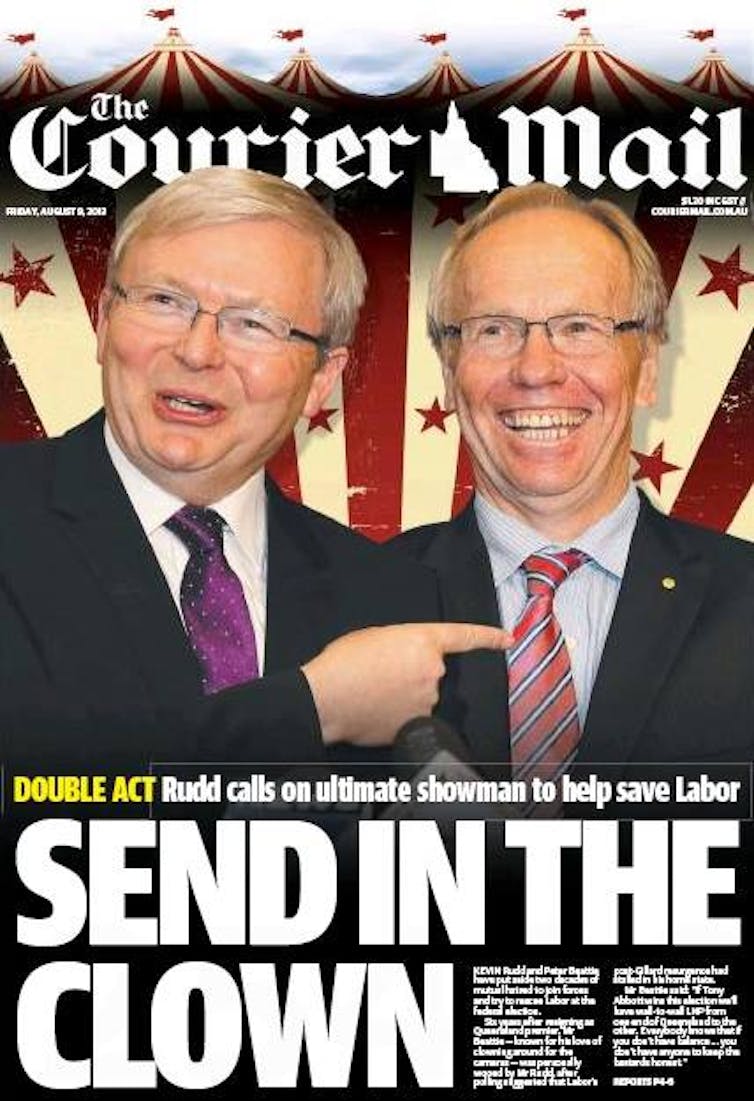 Peter Beattie was a magnificent retail politician and something of a media tart too. Not that there is anything wrong with that - he won four elections and his successor, Anna Bligh, went on to win another.
But - and this is a huge but - the strategy of bringing back Beattie is risky. The Bligh government ultimately lost government in a huge landslide, and the Queensland economy is in a lot trouble. This morning both The Australian and the Australian Financial Review are running stories reminding everyone about about the Beattie era - and the Bligh era - and picking over his legacy. That is their job.
The issue is this - will bringing back Beattie remind everyone how annoyed they were at the end of the last Queensland Labor government, or will a nostalgia factor prevail? If the latter, then that means blaming it all on Anna Bligh. Tough call.