Those regular commenters out there may have spotted two small – but important – changes we've recently made around comments.
1. New reporting options
You now have three new options when reporting posts:
Misinformation
Discredited research
Trolling
These are in addition to the existing "report abuse" options (e.g. spam and off-topic). The new options come after many of you asked us to add options for all three of these specific problems.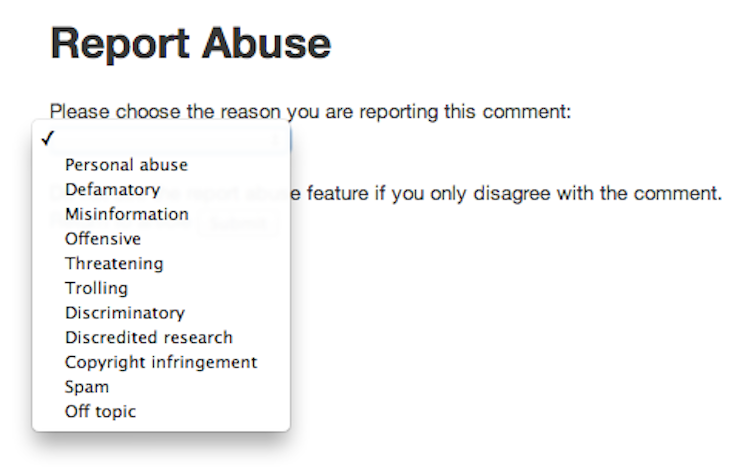 The additions will provide flexibility to your reporting and clarity to our reviewing – we'll have to do less guesswork when trying to figure out why you've flagged a comment.
2. Making community standards more prominent in the comments section
Some of our readers have pointed out that our community standards are tucked away on the site. This makes them too easy to forget.
That's why we've added a link to them in the comments section. It will appear every time you post.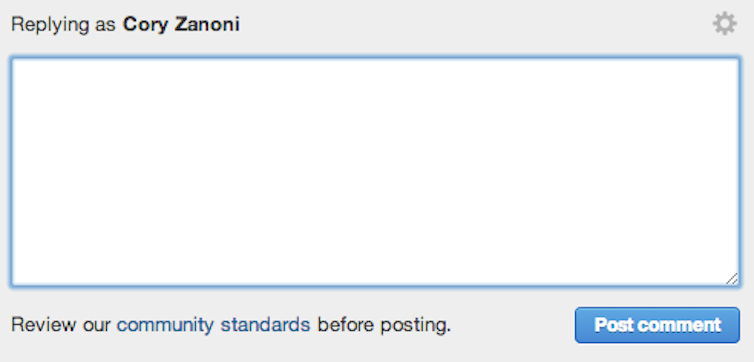 While we know the majority of our readers keep our standards in mind when they post, a constant visual reminder should help.
We expect all posts to follow these community standards; making sure people see them regularly will help that.
Both of these changes come from your feedback and suggestions. You're part of this community and, as such, part of making it a great place to be.

Cory Zanoni, community manager