There are at least two points of convergence in this week's parliamentary deliberations on media freedom in Australia and the UK.
Both are driven by reports – Finkelstein and Leveson respectively – responding to ethical and criminal transgressions perpetrated by newspapers of Rupert Murdoch's News Corp empire in the UK.
Reinforcing the gravity of those crimes, hundreds more phone-hacking allegations have emerged in the last 24 hours alone, and dozens of former News International staff face serious criminal charges which could lead to prison sentences.
Second, both debates have generated entirely predictable, infantile accusations of despotism and dictatorship directed at the advocates of legislative reform by that very same organisation, News Corp, and equally hostile, if less hysterical criticisms by other media companies likely to be affected by the proposals.
Last week's Daily Telegraph front page declaring the communication minister's ideological affinity with Stalin, Kim Jong Un and Castro (to name but three) brought to mind the worst of the UK Sun's anti-Labour propaganda.
But there are important differences in the context underlying both discussions, which provide some basis in logic for the opponents of the Conroy proposals. There are good reasons why Australian legislators should not be marching in formation behind the UK parliament, or seeking to emulate what is a genuinely epochal turn in British press regulation.
First, the phone-hacking scandal is indeed a UK affair, and there is no evidence, nor any credible suggestion that comparable offences have been committed by media organisations in Australia. The question posed by Kim Williams and others - "what exactly is the problem that proposed media reform is supposed to be addressing?" - is a valid one.
For this observer, there seems little doubt that much of the momentum for regulatory reform of the press in this country has stemmed from the ALP's annoyance and frustration with some titles' editorial hostility. Anti-Labor media coverage may be uncomfortable for the prime minister and her government.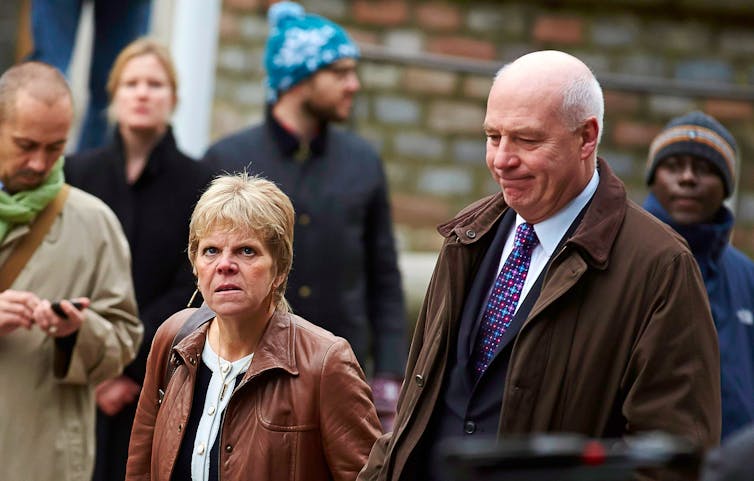 It may be unfair and offensive at times – the Australian's recent description of Gillard's media advisor John McTernan as a "haggis-munching, porridge-scoffing" interloper was bordering on the racist (speaking as a Scotsman myself). But taking offence is no reason in itself to impose constraints on what the press can say.
We may disapprove of what the more deranged gentlemen and women of the press say on this or that issue, but we should defend to the death their right to say it, as Voltaire is said to have put it. With the exceptions of hate speech and defamation, that is an essential principle for a democracy to follow.
In short, events in the UK cannot be a rationale for regulating the media in Australia, and the attempt to make them so has always looked uncomfortably like political payback.
Second, there is nothing like political consensus on Stephen Conroy's proposals, and that is not a solid foundation on which to introduce such far-reaching legislative reform. In the UK, the phone-hacking scandal and the Leveson inquiry produced a near-universal agreement that something had to be done to rein in the excesses of a press clearly out of control. Tories, Lib Dems and Labour all accepted this necessity, even if there were and remain disagreements on the mechanics and extent of beefed-up regulation.
As of this writing, a compromise appeared to have been reached in which industry self-regulation will be shored up by a royal charter with a "dab of statute"', as one commentator describes it. UK newspaper groups are throwing a tantrum even at this compromise, which is to be expected, but they too will accept it in due course, because the force of public and political distaste at the phone-hacking scandal is just too great to be ignored.
In Australia, by stark contrast, Conroy cannot get the support of the independents or the Greens (unless he makes concessions on regional news), let alone any kind of compromise with the Coalition, and his proposals seem doomed to failure later this week. Which may be the best thing for all concerned, given the shambolic and petulant manner of their announcement. "No bartering", indeed? In that case, no deal.
Third, and following on from that point, maybe that's what the government wants to happen. We are now in an undeclared election campaign, and though it is probably too late in the political cycle for the ALP to expect any kind of favors from News Ltd editors, it's also the case that being able to avoid meaningful press reform while at the same time appearing to be tough is preferable to the months of parliamentary debate – and the torrent of "Conroy is worse than Stalin" commentary - which would be required to push it through.
Regardless of the merits of the minister's proposals, then, and given the very different context of the reform debate in Australia as compared with the UK, we are entitled to conclude that they are more for show than serious policy making.