The concept is simple but achieving it presents an enormous challenge..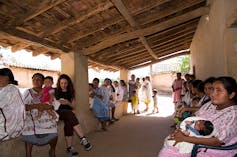 Universal Health Coverage (UHC) will be in centre spotlight for the political, development and health communities in 2013. Set to become an umbrella goal for Global Health, it captures and drives wider and more sustainable measures aiming to close the global and regional gaps in healthcare access and the health states of populations.
UHC is described by the World Health Organization as health coverage that "ensures all people can use health services without financial hardship", based around the simple yet powerful paradigm that "all people should have access to the health services they need".
Obviously such a goal presents enormous financial, social and political challenges, but UHC encourages concepts such as cost-sharing and risk-pooling to meet collective health costs. It also aims to set a benchmark percentage of GDP which should be earmarked by national governments for health expenditure.
Many questions are raised by such ambitious goals. But as with the MDGs, visionary objectives are an essential first step toward societies and governments exploring and prioritising how to achieve them..
Getting to the point..
In this short clip, the World Bank outlines the main goal of UHC and the potential dangers of unaffordable healthcare.
For more information, explore the Lancet series on UHC and the fascinating recent article from Dr Felicia Knaul and her team on UHC and Mexico - its quest to achieve health for all. The Guardian, which outlines a recent UN resolution towards achieving UHC and an interesting example from Rwanda and their Mutuelles community-based health insurance program.
Towards UHC…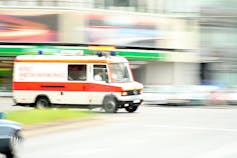 Universal Health Coverage - as a goal and a right - is set to be a strategic focus for the Global Health community moving forward. As a population, knowing what it is, and why it matters is a crucial first step to achieving health for all. Particularly in a time of increasing economic, environmental and political stress.
-
For more on global health, explore Translational Global Health, from Alessandro and PLOS.