For many Australians the FIFA World Cup appears as a spectacle by and for others. A national passion for the world game is diluted by our other football codes, and our distance, both geographically and culturally, from the event.
During the 2014 FIFA World Cup, I will be viewing this event through the eyes of others. Working in The Netherlands for the month of June, I get to view through the looking glass of a nation that is not only invested in the World Cup, but also strives to bring home the glory. And dear reader, the view through this looking glass is a bright shade of orange. Orange hats, glasses, hair, clothes, banners, flags and indeed garden gnomes to display your national pride to the neighbours.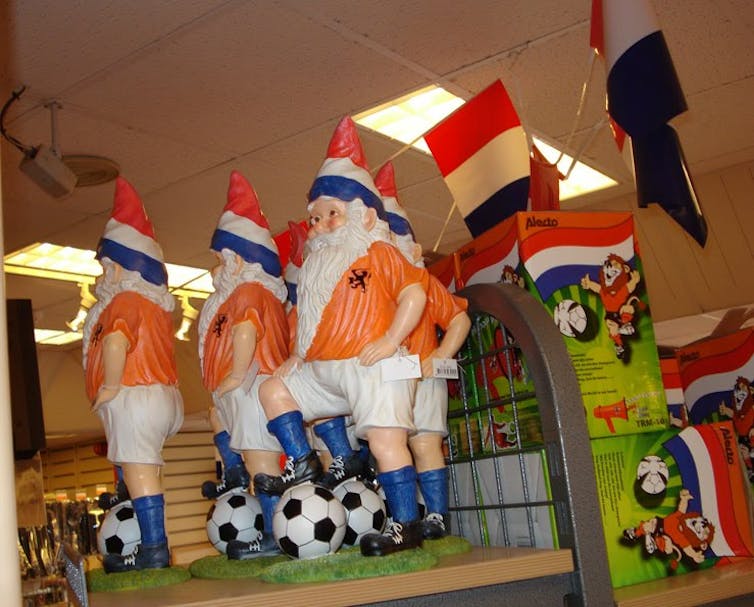 The streets are lined with orange bunting, shop window displays shout their bright orange wares at unsuspecting passers-by. There is no missing the Dutch during the World Cup.
I am not the one to bring you insights into the valour and skill on display on the pitch; my relationship with football is through my work with street soccer programs and the Homeless World Cup, and working with grassroots football clubs to develop their game. So instead, my view of the game will be as a World Cup tourist, getting caught up in the colour, joy and excitement around one of the world's mega-events in one of the world's most colourful cities. I look forward to sharing these moments with you all.