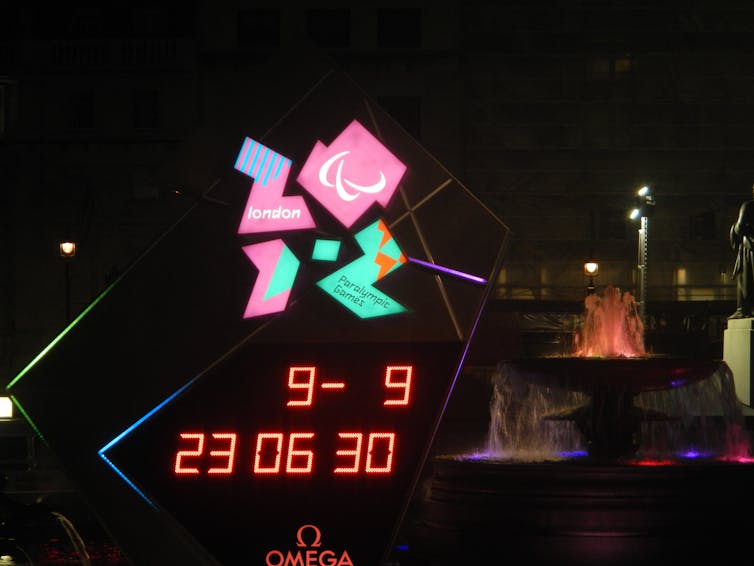 According to the world of Wikipedia a half life is 'the time required for a quantity to fall to half its value as measured at the beginning of the time period'.
I watched the Paralympic closing ceremony from Trafalgar Square with an enthusiastic crowd cheering the words of Lord Sebastian Coe and Sir Philip Craven about how great the Paralympics were and what a life changing event it was. I too applauded their words and hoped that the Paralympic glow would continue and grow.
How long did that feeling last for me? About 10 minutes before an overly aggressive (paid) steward at the BT Live Site abused me for wanting to take a photo when the show was over. Time was up and he wanted us to leave. No lingering to soak up the atmosphere, and reflect upon the experiences, creating that last shot for my 'scrap book' of memories. Just move on, you've had plenty of time to take photos ….
For there to be a lasting legacy for London there must be louder voices and actions to overcome the nay-sayers, the cynics and the down-right grumpy! As a glass-half empty person I know that it is easy to point out the problem. The real work is in identifying and implementing the solution.
It will take a 'village' to raise a legacy from the London 2012 Games. That will need to involve individuals, groups, organisations and governments working together to bring about and maintain change.
Eleven days of great sporting performances, world records, and incredible back-stories, can only ever be the catalyst. The work really begins now for London if they want the 'best Paralympics ever' to be more than a feel-good memory with a short half life.