At the Australian Institute of Architecture's 2014 National Architecture Awards in Darwin last night, a total of 43 awards and commendations were given across 13 categories by five jurors, chosen from 56 projects shortlisted across eight states and territories from a total of 153 eligible projects.
So in this "best of the best", as the jury put it, what are some of the emerging themes and trends?
The buildings speak for themselves. They will endure, adapt, change and weather, each in its own way, as all good architecture does. My interest here is in how the profession presents itself, how it fronts up to its constituencies.
In the words of the jury – chaired by Paul Berkemeier – accompanying each award, the language is telling and marked here in quotation marks. It reveals what seems to matter most to architects today, what they value, how they wish to be portrayed and how they see their role and contribution.
Various themes are at work in the jury citations.
Themes
One theme is "aesthetic" and praises the award-winning buildings largely in terms of power (bold, strong, giant, muscular, massive, grand, robust, daring, dramatic); another is "character" (thoughtful, original, visionary, inspired, refined, confident, joyful, playful, whimsical, theatrical, extroverted, modest, timeless, poetic, unassuming, delicate, authoritative, exuberant, sensitive, elegant, adventurous, expressive, rich, beautiful, delightful, humble, efficient, thorough, rigorous, intellectual); yet another is "experience" (exciting, striking, thrilling, vibrant, mesmerising, shimmering, evocative).
Significantly, "bold" and "playful" predominate.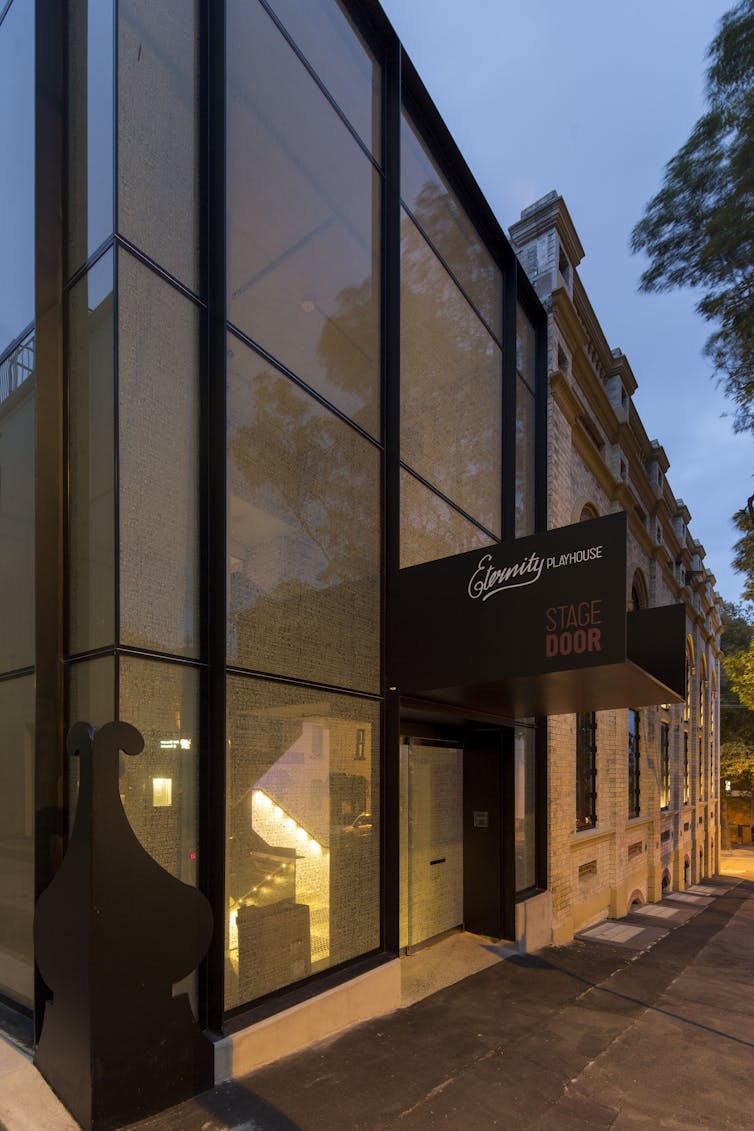 Skills
Another theme highlights the skills architects wish to be known for, the capacities they claim as expertise: ingenuity, cleverness, care, imagination, restraint, thoughtfulness, considerateness, subtlety, seduction, discreteness, grace, gentleness, craft, care, ambitiousness, resourcefulness, playfulness, passion, commitment, tenacity.
Projects succeed variously by being cleverly manipulated, adroitly transformed, artfully curated, intelligently arranged, sensitively handled or delicately manoeuvred.
There is widespread valorisation of a "limited palette" of materials, implying that luxury comes through scarcity and paucity, where "a strong singular idea and a restrained material palette can lead to a rich architectural outcome".
This particular value system, with self-evident moral overtones, is consistent in both the language of citations and the materiality of the projects themselves: raw, restrained yet rich material palette; soft material palette; modest but sensitive palette of materials; Brutalist approach to material selection; restraint and thoughtfulness in the choice of materials.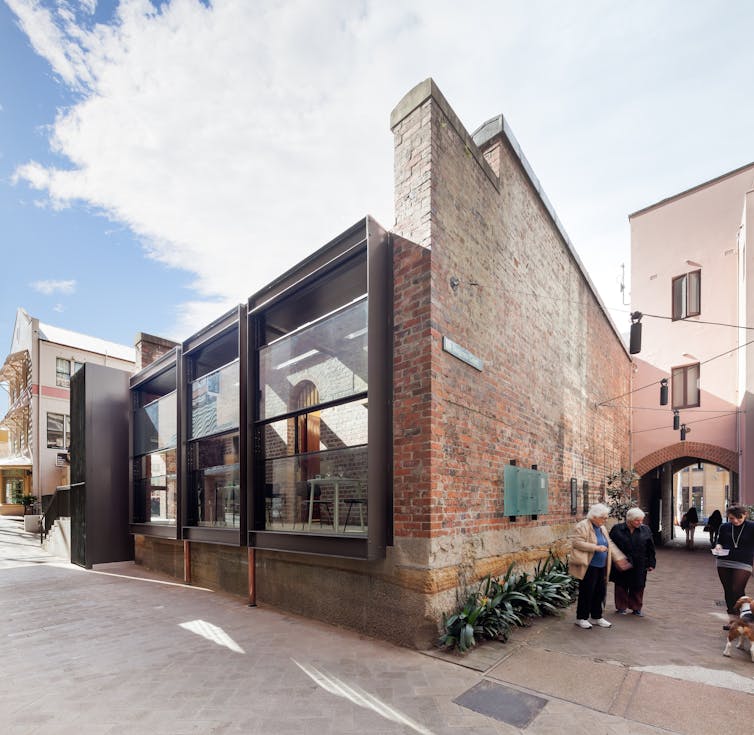 Much value is given to architecture's recuperative function, its role in preserving or "repurposing" historical built fabrics; renewing environments and settings; "finding new uses" for neglected buildings; engaging "rich local history" or "helping to protect, manage and preserve endangered landscapes".
Among the subjects of this "loving preservation and reinvention" was the former Rocks Police Station in George Street, Sydney, by Welsh & Major Architects which received the National Commendation for Heritage with an adaptation for use as a café.
And the Eternity Playhouse in Darlinghurst by Tonkin Zulaikha Greer (TZG) won the Lachlan Macquarie Award for Heritage.
Transformation and education
Another pervasive theme makes claims about architecture's transformative, didactic role of indicating and educating, leading by example, promoting innovation and pushing boundaries.
A notable trend across the awarded projects is the move to enlightened hybrid programming that is adding value to the national intellectual, research and civic endeavour.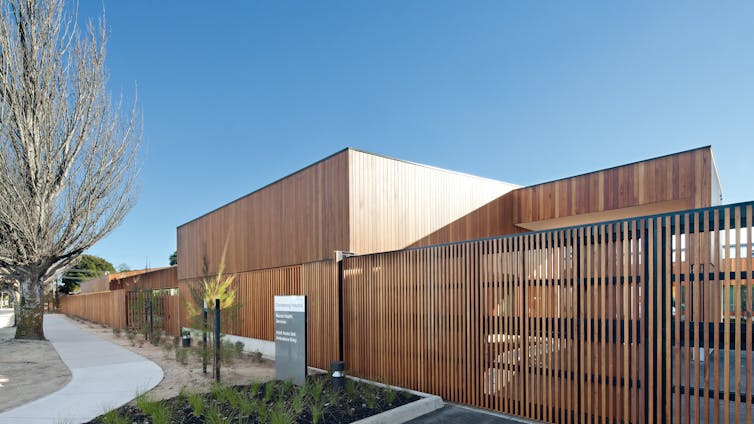 Such mixed programs are devised through the initiative of far-sighted institutional and private partnerships, often including architects who are well placed to devise, model and test new typologies equal to the challenge.
Projects such as the Australian PlantBank (main image) by BVN Donovan Hill in Mount Annan (NSW), which won a National Award for Public Architecture, combines research institute, seed repository, museum and public building.
Also recognised with a National Award for Public Architecture was the Dandenong Mental Health Facility (VIC) by Bates Smart (above), which "reinvents" the familiar institutional typology by recasting it in domestic scale around care and therapeutics.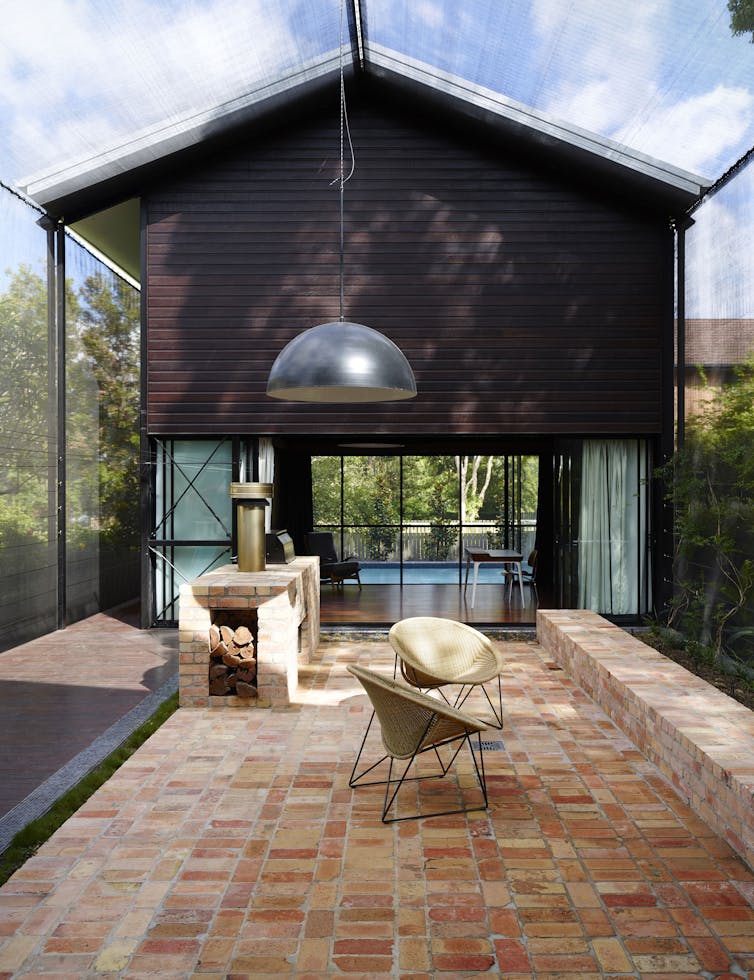 The Oxlade Drive House in Queensland by James Russell Architect, which won the National Award for Residential Architecture, creates a new "prototype for the suburban typology".
The Commons by Breathe Architecture in Melbourne, which "revolutionises apartment living in Australia", was awarded the Frederick Romberg Award for Residential Architecture, and congratulated for "eliminating what the 'market' insists is necessary in multi-residential design".
Celebration
The most recurrent term casts architecture in quasi-religious light: the key word is "celebration".
Hence a building "celebrates its spectacular waterfront location", "celebrates the horizon", "celebrates beach culture", "celebrates the hedonism of Bondi life", "celebrates the use of the verandah in vernacular Queensland architecture", "celebrates a building's former life", "celebrates the terrace and wonderful view", "glows in celebratory fashion like a lantern on the beach".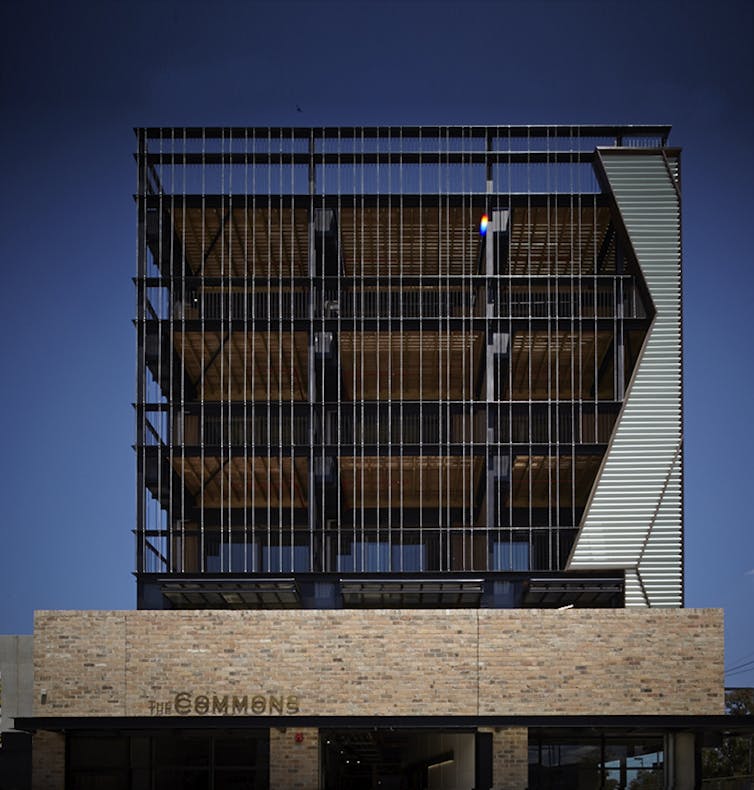 Architecture's defining fact is that it "celebrates … the whole theatre of it all". Yet celebration originates with the Latin mass and means "to assemble (in great numbers) to honour or sing the praises of".
This turn of phrase, "celebration", serves as an indicative subtext for an architecture of restraint and self-effacement.
An architecture that functions as a neutral setting, enabling what lies properly outside of it – that is, the lifeworld – to be noticed, solicited and experienced.