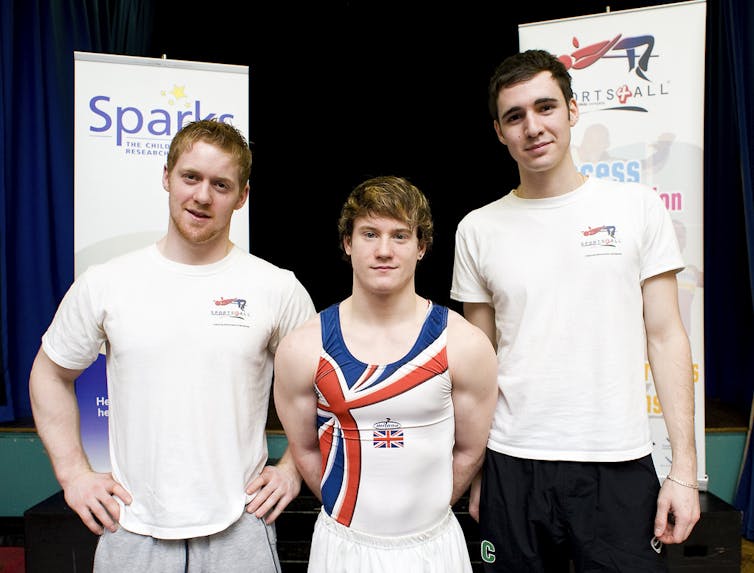 Just when you think the Olympics is all about gold medals, you come across an athlete who defines what being a champion really is.
Kieran Behan is only the second male Irish gymnast to qualify for the Olympic games who, if you missed the overnight action, probably didn't have his best day out in competition. But it is the story behind this athlete that makes him remarkable. Battling a benign tumour in his leg, following removal and subsequent complications from the surgery, he was confined to a wheelchair at age 10 and told he wouldn't walk again. He not only did, but returned to gymnastics.
He was then involved in a horrific incident when he fell off the high bars, sustaining a brain injury that affected his balance and coordination. He was once again confined to a wheelchair and having to re-learn basic skills like moving his head, he was left unable to train for 3 years. But once again, he returned to the sport.
I've seen and understand the dedication that it takes to be an elite athlete. At these major world sporting events, like the Olympic games, we are regularly consumed with focusing on the outcomes, the medal winners. But it is often the story behind the athlete that far outshines any accolades and makes them remarkable.
Unfortunately there is no gold medal for you this week, Kieran, but you are a marvellous example of the sacrifices and dedication, the focus and the mental toughness of what it means to never give up and realise your dream. For me, this is what makes an athlete a role model.