One intriguing subplot during the Commonwealth Games has been the progress of English husband-and-wife team Chris and Gabby Adcock in the badminton mixed-doubles. The couple are a good bet for a gold medal this weekend. They are ranked fifth in mixed doubles in the world, having won both the Hong Kong Open and Swiss Open in the past year – both times against Chinese opposition.
In Glasgow they stayed on course to make it three in a row by defeating their Malaysian opposition. They meet Singapore's Chayut Triyachart and Lei Sin Yao in the quarter finals.
While there are many examples of married couples successfully competing in elite sport, including skeleton stars Shelley Rudman and Kristian Bromley; Paralympic athletes Rik Waddon (cycling) and Natalie Jones (swimming); Barney and Dame Sarah Storey; none of these work as closely together in a team like the Adcocks. So how does their relationship work on and off the court?
Ups and downs
Being an elite sportsperson involves enormous dedication, often with long periods of time away from home, separated from family. For many athletes the support of their partner forms a critical component of their sporting career. If a partner is not supportive or resents aspects of the athlete's sport then problems can arise and this can often impact on performance.
For those individuals to which the elite sport environment is unfamiliar, it may be a struggle to understand the type of stress placed upon the athlete resulting in poor or inappropriate support.
An athlete needs to feel secure that support is available at times of need and this is crucial to their psychological well-being and ability to cope with stress. Unhelpful support, such as trying to reduce the importance of an event or even avoiding talking about an event, can be detrimental to the athlete's performance.
The Adcocks feel their off-court relationship enables them to understand each other better in pressure situations on court making it easier to help one another cope with stressors. In an interview earlier this year, Gabby explained how their relationship alleviates some of the stresses involved in professional sport:
I think we're quite lucky that we get to travel the world together because there are a lot of people in the squad that miss their partners while they are away.
GB Hockey Olympic bronze medallists Kate and Helen Richardson-Walsh, who married in 2013, are another couple that believe being married to a fellow sportsperson, and in their case teammate, has had a positive effect on their sporting career. Kate explain recently told the BBC about the benefits of this dual relationship:
It helps when your partner understands hockey and what it takes to play at that level – to know that when you're going off training again, getting up at a stupid time, or only talking about hockey, it's because you love it.
When it goes wrong …
Combining the two types of relationship may not always be trouble-free, though. Potential difficulties include a lack of distinction between the two roles where personal and professional issues become intertwined. Personal conflicts may infiltrate the sporting environment or performance issues may impact on the athletes' personal relationship at home. Maintaining a good work life balance is key in these situations. It is imperative that both partners are able to segregate the two aspects of sport and home.
For some professional athletes, forming and maintaining relationships can be a challenge due to the constraints placed on their lives by strict training regimes and competition schedules. The culture of certain sports may also impact on an athlete's relationship, with one study showing that male athletes tended to use power and control in their relationships as a result of their sporting profession.
Conversely relationships can affect an individual's sport performance. It has been found in the past, for example, that professional male tennis players performed significantly worse following the year after their marriage compared to the year before, with no such effect for unmarried players of the same age.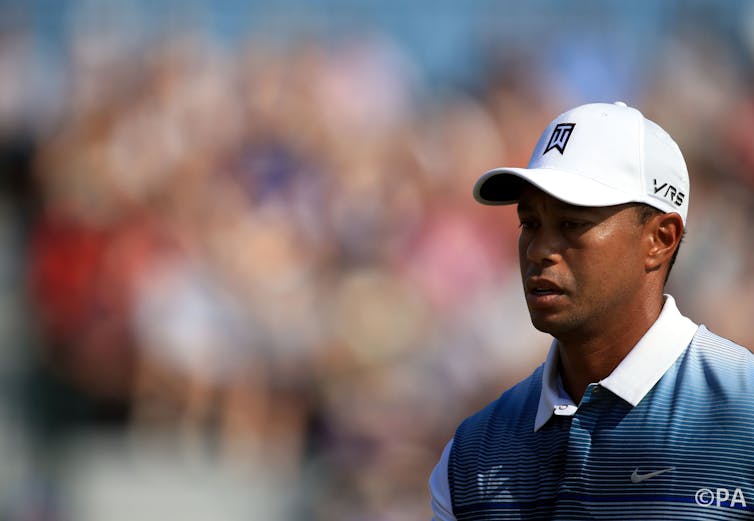 Equally, complications in personal relationships will undoubtedly have a bearing on an athlete's mindset. Andy Murray's poor performance in his match at Wimbledon against Dimitrov this year was followed by rumours linking it to a dispute with girlfriend Kim Sears immediately before the match, while Tiger Woods has certainly experienced a dip in form since his very public divorce.
Social support from a spouse or partner and an understanding of when and how to offer this support seems to be the key to a successful sports marriage. So far Chris and Gabby Adcock seem to have got the balance right in this respect. It will be interesting to see whether this helps to turn Glasgow gold for them.