This summer, many of us are heading overseas. Australians are the world's largest spenders on international travel on a per capita basis. In 2012, one in three of us headed overseas.
After New Zealand, the most popular destination is Indonesia, or rather Bali. Close to a million Australians will visit Indonesia this year, many in the summer holiday peak. They form the largest single group of overseas tourists to Bali, accounting for around 25% of foreign arrivals.
Is tourism creating a problem?
Bali is a relatively small island, but it is densely populated – especially as domestic migrants come from across Indonesia to work in the booming tourist economy.
Yet the domestic population is dwarfed by the influx of tourists. It is expected that 2013 will be a record year for tourist arrivals, with roughly 4 million foreign arrivals and over 3 million domestic tourists.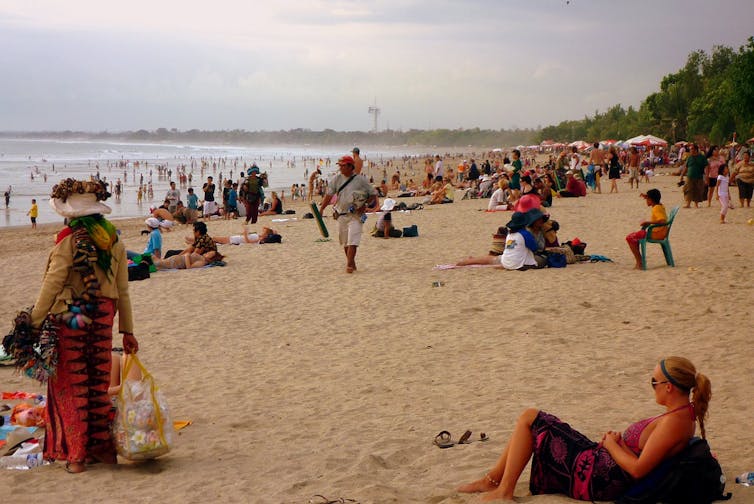 Although Balinese society and culture has proven resilient in the face of the tourist onslaught, signs of tension are increasing.
As hosts, locals don't want to offend their guests; nor do they want to risk alienating them for fear they will take their tourist dollars elsewhere. Yet the environmental, social and cultural impacts of tourism are being felt across the island.
Not enough resources to go around
The tourism industry places an incalculable strain on natural resources, particularly water. Bali is running out of it.
The NGO Tourism Concern estimates that tourists in resorts such as Bali, Zanzibar and Goa use water at a rate 15 times higher than locals.
Resorts' lush landscaping, spacious swimming pools and emerald golf courses consume water by the megalitre; even the smallest indulgence can have a massive impact when multiplied by millions.
Tourists are responsible for 65% of Bali's total water consumption.
Local farmers bear the brunt of the water deficit, and the rice farming that was once the island's economic backbone is fast becoming untenable.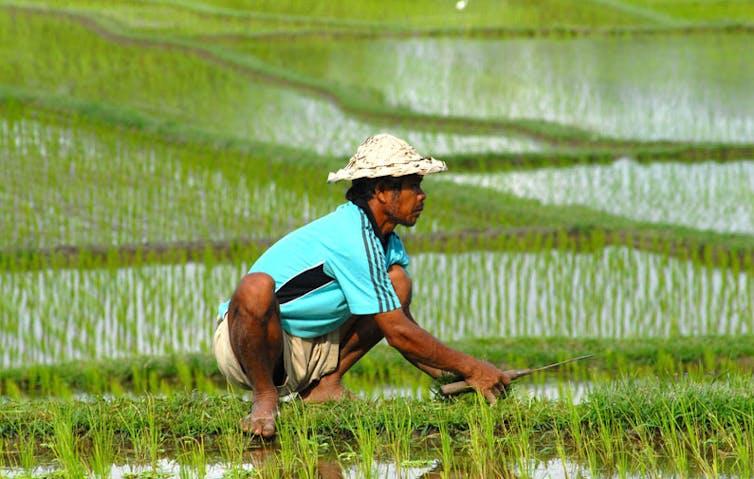 Farmers are also being pushed off the land by skyrocketing property values. Previously quiet parts of the island, such as the villages surrounding Ubud and the inland lakes, are now being developed for tourism.
Government officials estimate that agricultural land is being lost at the rate of 1,000 hectares per year, and this has been going on for at least two decades.
Electricity is also at a premium. All those TV screens and fridges it takes to keep the Bintang ice-cold churn through the power.
Bali has a severe electricity deficit that keeps more than 30% of the island off the grid – a situation that has led the provincial government to take out a US$224 million loan from the Asian Development Bank in an attempt to improve locals' access to electricity.
Affording the costs
Indonesia is a developing nation, which must take out loans to bring its infrastructure to the standard demanded by First World tourists. Gross National Income per capita is just above US$4,100 per annum, and by some estimates, more than half the population lives on less than $2 per day.
Although Bali is among the wealthiest provinces in Indonesia, this is a relative measure only.
Last month, the provincial government raised Bali's minimum wage to Rp. 1,321,000, or approximately US$116 per month – less than a tourist can expect to pay for a single night at many of the hotels that hug the island's coastline.
Attempts have been made to cover the gap through additional fees and levies, including Bali's recently-proposed US$10 "Heritage Protection Fee".
Cultural differences
But economic inequality is only the tip of the iceberg. For decades, Balinese and Indonesians have expressed concern about the cultural degradation brought about by mass tourism.
They have been particularly affronted by the complete disregard for local mores displayed by those tourists who come to Bali to party.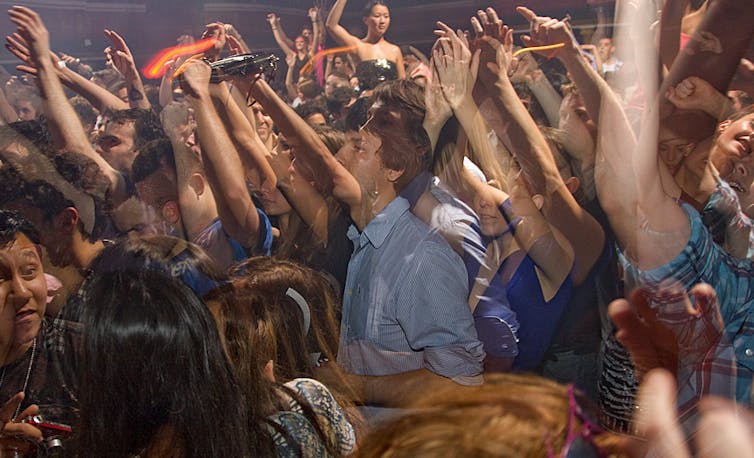 They have complained about the nightclubs, the alcohol and the drugs, and have lamented the sordid results – drunks weaving through late-night traffic, couples having sex on the beaches, and alcohol-fuelled violence breaking out in clubs and on the streets.
Add to this the annual influx of schoolies, when tens of thousands of Australian youth descend on the island with the express intent to get drunk and disorderly.
This apparent contempt for local mores troubles many Balinese. Many prefer to steer clear of Kuta altogether, referring to it with characteristic wordplay as Kota Untuk Turis Australia – the town for Australian tourists.
This is telling. Tourism academics have noted that the inequalities of contemporary tourism can replicate those of colonialism. The Balinese were never consulted when the Dutch colonial administration began to promote the island as a relaxing retreat, and these patterns of the tourist industry are still evident today.
So what can we do?
Despite the tragic bombings of 2002 and 2005, Australians' enthusiasm for partying in Bali has actually risen thanks to the aggressive discounting implemented after the terrorist attacks and the rise of budget airlines.
But the real cost of tourism is far higher than what we pay for flights, accommodation and food, and the deficit is often borne by host economies and local communities.
We should remember that nobody invited us to Bali.
Tourists are often a burden on host communities; showing our appreciation and respect for the local environment, society and culture might be a first step towards recompensing them for our imposition.