When Richard Flanagan's The Narrow Road to the Deep North was published last year, one reviewer proclaimed he had just read the winner of the 2014 Miles Franklin Award. Flanagan's novel has now got as far as the shortlist, the fourth of his six to do so. But on two previous occasions his novels were beaten by those of another of the authors on this year's shortlist – Tim Winton.
In 2002 the judges preferred Winton's Dirt Music to Flanagan's Gould's Book of Fish. In 2009 it happened again, when Winton's Breath edged out Flanagan's Wanting. Both of Winton's novels were set in Western Australia in contemporary or recent times. Flanagan's were based on the dark history of his home state of Tasmania, drawing attention in particular to the mistreatment of Aborigines and convicts in the early days of colonisation.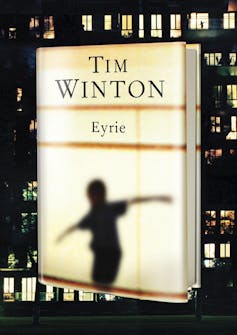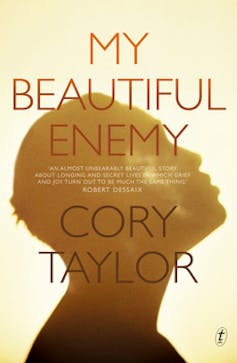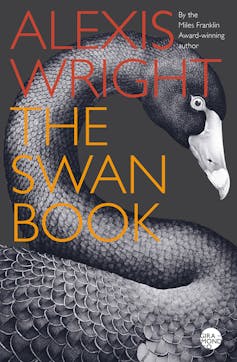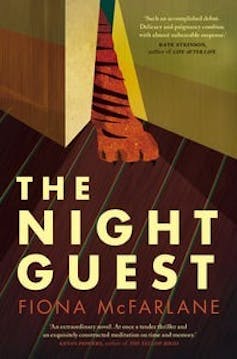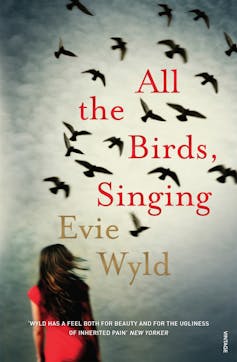 The Narrow Road to the Deep North is also a historical novel, though the focus is now on more recent suffering and persecution, of Australian prisoners of war forced by the Japanese to work on the Thai-Burma railway during the second world war. Flanagan has also exchanged the magic realism and postmodern flourishes of Gould's Book of Fish for a more conventionally realist narrative style, with a central character loosely based on Edward "Weary" Dunlop.
While Winton's Eyrie (2013) is once again set in Western Australia, the habitat of its central male character is not now the natural world of the outback or ocean but a high rise apartment in Fremantle. The nostalgic evocation of an older and kinder Australia which made Cloudstreet, winner of the 1992 Miles Franklin, one of Australia's best-loved books, is nowhere in sight. Tom Keely is a failed environmentalist, depressed by the rampant development all around him.
Of course, the contest this year is not just a two-man show. The other four shortlisted novels are by women, once again showing the current strength of Australian women's writing. Alexis Wright has already won the Miles Franklin with her remarkable Carpenteria (2006). The Swan Book (2013) is even more remarkable in its mixture of genres, languages and cultures, setting European stories about swans alongside Aboriginal ones, biting satire against fantastic visions.
Although her novel is set 100 years in the future, Wright directs our attention to much that is wrong in contemporary Australia. As with Winton, one of her targets is the destruction of the environment. Like Keely in his apartment, Wright's central character, the Aboriginal woman Oblivion Ethyl(ene), spends part of the novel looking down on a chaotic, ruined city. As her name suggests, Wright's other main target is the continued neglect of most Aboriginal people, even while a few high-flyers make good.
The three other authors on the shortlist are appearing for the first time. Like Flanagan, Cory Taylor has set My Beautiful Enemy (2013) during the second world war. Like him, she has taken up an aspect of the war that has already been the subject of several novels and presented it in a different light. My Beautiful Enemy focuses on the Japanese interned in Australia during the war and in particular on the relationship between one prisoner and the guard who falls in love with him.
While Flanagan's Japanese are not the brutal stereotypes of earlier representations, and his heroes sometimes less than heroic, Taylor has been much more radical in writing against the racism and homophobia of the period.
The remaining two novels also have something in common. Both involve stories of mysterious and threatening intruders, though in every other way they could not be more different. Fiona McFarlane's The Night Guest (2013) has already been shortlisted for several other major awards and has recently won the NSW Premier's Award for new writing.
McFarlane's central character, elderly Ruth Field, wakes to hear a tiger in her lounge room. Later that day she has another unexpected visitor, a large woman called Frida, who claims to have been sent by the government to look after Ruth. As events are presented through Ruth's eyes, readers are set the puzzle of trying to work out what is really happening.
Reading Evie Wyld's All the Birds, Singing (2013) is even more of a puzzle. The novel's settings alternate between a bleak farm somewhere in England and the Australian outback. But the episodes set in Australia are narrated in reverse order, so that only gradually can one begin to make sense of what has happened to Jake Whyte in the past.
While Wyld excels in creating mood and atmosphere, I found that too many puzzles remained. How did Jake get from Australia to England? Why did she leave home as a teenager? And we never do find out what has been killing her sheep.
So will Winton be the first author to win five Miles Franklins? Or will Flanagan finally be the victor? Will Wright win her second? Or McFarlane become one of the few first-book winners? All will be revealed on June 26.