The accomplishments of Winston Churchill have been widely publicised and reported over the 50 years since his death. Viewed as one of the 20th century's great politicians and tacticians, he was also a British army officer, historian and artist.
But there is one pivotal aspect of Churchill's life and history that has not been well documented – his relationship with Ireland. In fact in the 50 years since his death, there has not been a major book on Churchill and Ireland.
Yet Churchill spent his early childhood in Ireland, had close Irish relatives who were active in political life, and was himself much involved in Irish political issues for a large part of his career. He took Ireland very seriously, only in part because he saw it as significant in the Anglo-American relationship. Churchill, in fact, took Ireland more seriously than Ireland took Churchill.
The latent hibernophile
After his conversion to Liberalism from Conservatism in 1904, Churchill embraced home rule for Ireland in 1908.
In 1912 he provoked a crisis in Belfast by speaking at a public meeting in favour of home rule – "dancing on his father's grave" as his enemies saw it. He was also intimately involved in the lead-up to, and fallout from, the Curragh Mutiny of British Army officers in 1914 in ways which have not been fully examined.
Three times seriously canvassed in the press for the post of Irish chief secretary, Churchill finally took responsibility for Irish affairs in 1921 and played a major role in the foundation of both the northern and southern states. Both states were founded in violence, which Churchill both encouraged and managed.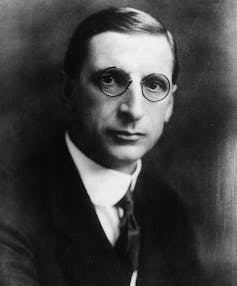 He was to be bitterly disappointed by Irish neutrality in World War II, and his engagement with that disappointment is one of the most suggestive moments in his career. In the decade after the end of the war, there was to be a gradual rapprochement between Churchill and Irish leader Éamon de Valera that partially reflected Churchill's latent but never fully suppressed hibernophilia (love for Ireland).
He combined this hibernophilia with a strong support for a Northern Ireland based on the principle of consent. Ireland provided a large part of Churchill's training in dealing with ethnic rage and is an important neglected element in the understanding of his political career.
A history of violence
The renowned English poet and writer Wilfrid Scawen Blunt, who was a close friend of Churchill, made an observation to him that, in his biography of his father, he had underestimated his father's sympathetic engagement with Irish nationalism. Churchill tacitly accepted this criticism and this becomes clear in his steady evolution towards a home rule position. Churchill, however, retained an uneasy awareness of the Ulster Unionist case which gives his central role in the home rule crisis of 1912-14 an unusual intensity and interest.
In World War I, Churchill's policies often served to undermine the forces of relative moderation in Ireland but after the war he played a decisive role in the reconstruction of stability in Ireland.
In view of this information, Churchill's attitude to the application of the role of violence in politics is given an illuminating new treatment. The whole debate about Churchill's attitude towards Irish neutrality is cast in a new light.
As a child, Churchill learnt his earliest rudimentary political lessons in Ireland. Ireland was the first piece in the Churchill jigsaw and, in some respects, the last.