After weeks of calling up researchers and asking for them to write for a website that didn't exist, there was a lot of excitement (and relief) in March as we crowded around a computer and pressed the button to send the site live. Here's a brief account of the ride that followed for health and medicine.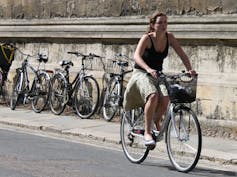 Chris Rissel's suggestion that ditching bike helmet laws would produce better health outcomes became an instant talking point with a massive reader response that spilled over into cycling forums. It was a brave counter-intuitive argument and it set us on our way.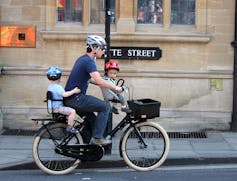 In response Max Cameron urged readers to hold on to their helmets. We were glad of his input as it helped us demonstrate it's possible to host a fair debate that sheds light on important policy issues (and doesn't descend into acrimonious name-calling).
Some of the other, erm, "animated discussions" we started were around the evidence base for complementary medicines, including vitamin supplements, and male infant circumcision.
And we had ringside seats for perhaps the biggest battle of the year, between the Gillard Government and tobacco companies over plain packaging for tobacco products .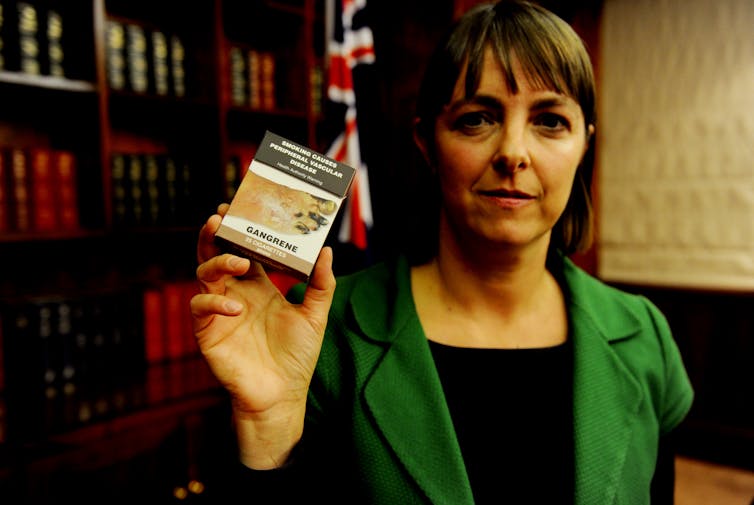 An impressive lineup of academics were eager to join the fray: pointing out that the massive costs the tobacco industry said they'd incur wouldn't be such a problem if they didn't sue; considering the impact of plain packaging; and evaluating the likely effect of domestic and international legal action.
Nicola Roxon's health-care reform was also under the microscope, subjected to forensic analysis by Jane Hall, Stephen Leeder, Jonathan Karnon, Phillip Davies, Elizabeth Savage, Gawaine Powell Davies and Peter Sainsbury.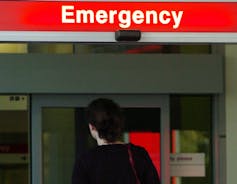 But it wasn't all policy debate. The Conversation's longest-running series to date – Monday's medical myths shone the light of evidence-based science on commonly-held beliefs. Merlin Thomas took on myths about turkey meat making people sleepy; chicken soup curing the common cold; the health benefits of coffee; the role of hot water in washing hands; the links between the cold and common colds; and MSG. Tim Crowe debunked the myths that we do need to drink eight glasses of water a day; sugar causes hyperactivity; fruit juice is healthier than soft drink and various fantasies around exercise and weight gain. I'm still not sure how much water I should be drinking.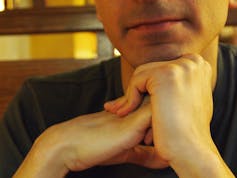 Michael Vagg from Barwon Health brought us up to speed on knuckle cracking (it doesn't cause arthritis), the placebo effect (it doesn't just work on the gullible) and gave us some timely advice that you can, in fact, mix alcohol with some antibiotics. Many thanks are due to these and other contributors to the 34-part series. Expect moremyth busting in the new year and email Fron if you've stumbled across some dodgy advice we should hold up to scrutiny.
Another issue we followed closely was the attempt by public health advocate Ken Harvey to get the Therapeutic Goods Administration (TGA) to take action against weight-loss spray company SensaSlim. It was a pleasure to work with Ken who displayed great fortitude when the company tried to bully him through a defamation suit.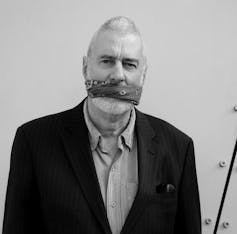 Thankfully, this nasty little episode had a happy ending but it raised the issue of seemingly hopeless regulators either failing to enforce their rules or giving way to industry.
In no area are such regulations more needed and glaringly absent than food policy. The world is in the middle of an epidemic of lifestyle diseases – obesity, diabetes, cancer and cardiovascular diseases.
Even the United Nations has noticed, calling the second-ever high-level meeting for a health-related issue, this time on (these rather unsexily-named) non-communicable diseases (NCDs) in September. We ran a series on the theme, followed by another on weight loss that sorted the wheat from the chaff, or rather, the cream puffs from the green salad.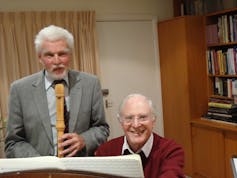 The last series of the year was the most confronting we have attempted to date – on the theme of talking about death and dying. Former academic Geoffrey Drummond wrote a clear-eyed and truly moving story of his cancer diagnosis and his preparations for his death.
On the horizon
Next year will see pokies reform come to a head. We've been following the industry's attempts to deter public policy in this area and will continue our efforts here. Similarly, the Blewett review on labeling will start to be implemented. Although the recommendations have already been watered down, we have our fingers crossed for regulations that will be based on evidence and not marching to the food industry's drumbeat.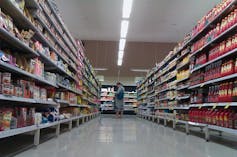 Hopefully, we will also manage to make progress on the issue of organ donation – either better policy or a breakthrough with stem cells that will mean people don't die while on waiting lists.
Research has been raising questions about screening for breast and prostate cancer this past year and there's currently a review of it in the United Kingdom. Hailed by some for curbing the number of cancer deaths and decried by others as the harbinger of over diagnosis and misdiagnosis that lead to unnecessary interventions, we expect this to be a hot issue next year.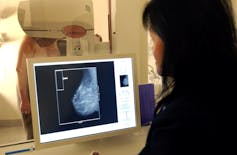 The Economist magazine's throw-forward issue for 2012 predicts cancer will be cracked, although not "solved" next year, when an international collaborative project on mutation sequencing starts to deliver results late in the year. What's there not to be excited about?
The project's findings will lend urgency to the issue of the legality of commercial companies taking out patents on genes. We've kept an eye on this with stories about the proposed Patent Amendment (Human Genes and Biological Materials) Bill 2011, and the challenge to Myriad Genetics' patents of two breast cancer mutation genes in the United States, and will be bringing you news of the Australian case that will test the validity of such patents in Australia.
The implications of the American and Australian decisions will have ramifications on research and the development and cost of medicines for the whole world and for a long time. You can expect to read about it here in 2012.