It seems every year has seen weather extremes in recent times. After 2012 brought Hurricane Sandy to the east coast of the United States and the wettest year ever for England, many may have expected a quieter time, but unusual weather continued to make news across the world in 2013.
I have selected five significant events. Inevitably, many stories have been missed out – in particular heatwaves (Australia had a very warm year) and floods in Canada and the US.
But whether it's blizzards in March or floods in June, the weather events that really stick with us are the ones that seem too unusual for the location or time of year.
Snowfall in northwest Europe, March
On 11 March a wintry area of low pressure moving into northern France pushed fronts over the Channel Islands and coastal counties in southeast England, bringing in cold air from northern Europe.
Snow led to blizzard conditions on Guernsey that were said to have been the worst for at least 16 years with level snow depths of at least 16 cm; there was even an air frost on the Isles of Scilly – a very rare event at any time of the year.
Approximately 47,000 homes lost power in Normandy due to snowfall; in North Cotentin 25cm of snow lay by mid-afternoon on the 11th with wind gusts up to 100 km/h on the coast. In Belgium, the snowstorms caused 1,600 km of traffic jams; high-speed Eurostar and Thalys trains were also suspended.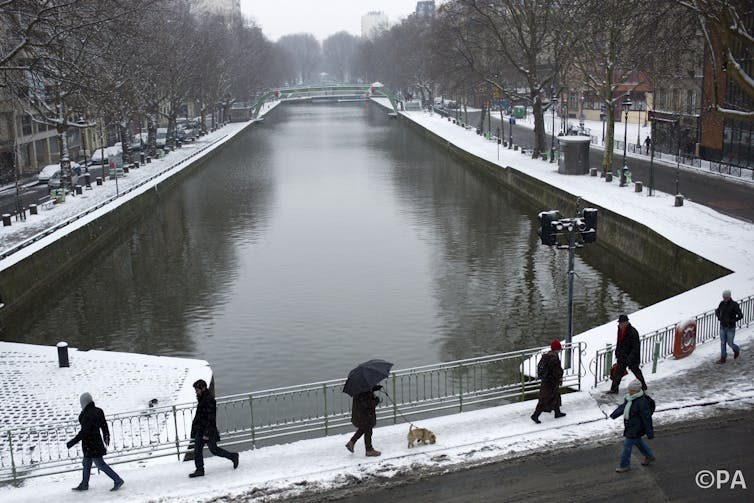 European floods, May-June
Extreme rains in the Alpine region and in Germany, Poland, Czech Republic, Austria and Switzerland caused the most intense and extended flooding in the Danube and Elbe river catchments since at least 1950. More than 400 mm of rain in places during 29 May−3 June. Passau in southeast Germany had its highest river water level since 1501. At least 20 people died as a result of the floods.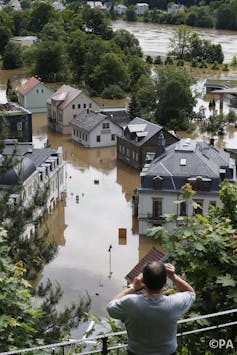 May had been a wet month in central Europe with rainfall more than twice the average for the month, leading to almost saturated soils. An area of low pressure brought large amounts of moisture from the south across the Alps, where it met very cold air from the north at upper levels in the atmosphere. The heavy rainfall was in part triggered as air was forced to rise over the Alps. Total damage was, by mid-July, said to have exceeded $16 billion.
North Indian floods, June
The Southwest Asian monsoon season brought the worst flooding and devastation in the past half century to regions near the India-Nepal border.
The monsoon arrived 15 days early in Uttarakhand, with a cloudburst and very heavy rain during 14−18 June. Northwest India received nearly double its average June rainfall with the monthly total at Lakshmi Ashram of 523.8 mm being 344% of average. The flooding occurred during the peak tourist and pilgrimage season with hundreds of thousands of visitors being stranded as bridges and roads were washed away. At least 6,000 people died.
The deluge caused the melting of the Chorabari Glacier and many rivers burst their banks. Warnings by the India Meteorological Department predicting heavy rains were not given wide publicity beforehand.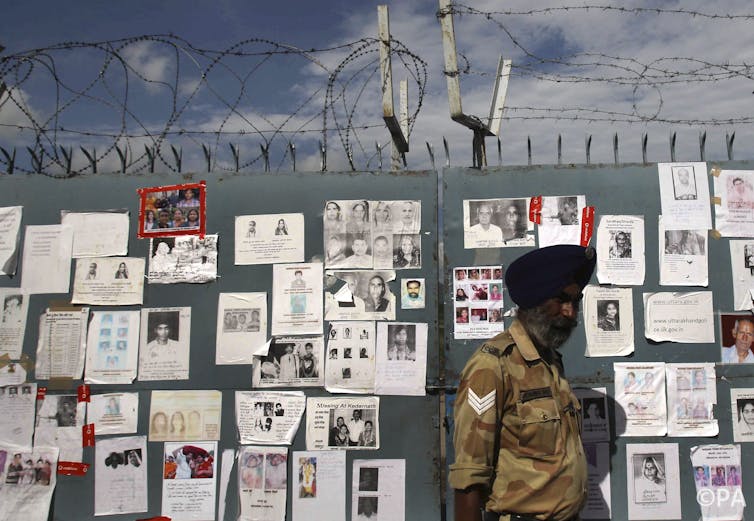 Typhoon Haiyan, November
Typhoon Haiyan (known as Yolanda in the Philippines) was an exceptionally powerful tropical cyclone that devastated parts of the Philippines (in particular) in early November. The known death toll by the end of November was more than 6,000 although more than 10,000 were estimated to have died in Tacloban City alone; it was reportedly the strongest-ever storm at the time of landfall in the Philippines at Guiuan, Eastern Samar, on the 7th at 2005 UTC.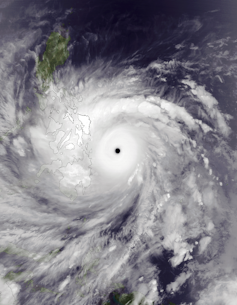 Haiyan was identified initially as a storm on 2 November and rapid intensification to typhoon status followed by 5 November. Around 1200 UTC on 7 November Haiyan attained its peak intensity with ten-minute sustained winds of 230 km/h and a central surface pressure of 895 millibars. Six hours later gusts up to 378 km/h were declared.
Such was the scale of the damage that a major international call for relief was initiated.
North Sea storm surge, December
On 5 December a major depression moved eastwards from northwest Scotland to southern Sweden (central pressure 962 millibars at 2400 UTC) – and further eastwards the next day. As a surface wind from the north to northwest became established later in the day, a massive tidal surge affected coastal areas around the North Sea. Earlier, winds gusting up to 142 mph battered Scotland.
Coastal areas of the North Sea are particularly prone to storm surges because water flowing into the shallower southern end cannot escape quickly through the Dover Strait. Winds blowing from the north increase this funnelling effect, raising the coastal water levels.
In the UK thousands of people had to evacuate their homes along the east coast, where the coastal surge was the worst since 1953 with local flooding and some houses being washed into the sea as cliffs gave way. At least six people died by the time the winds moved finally down over northeast Europe.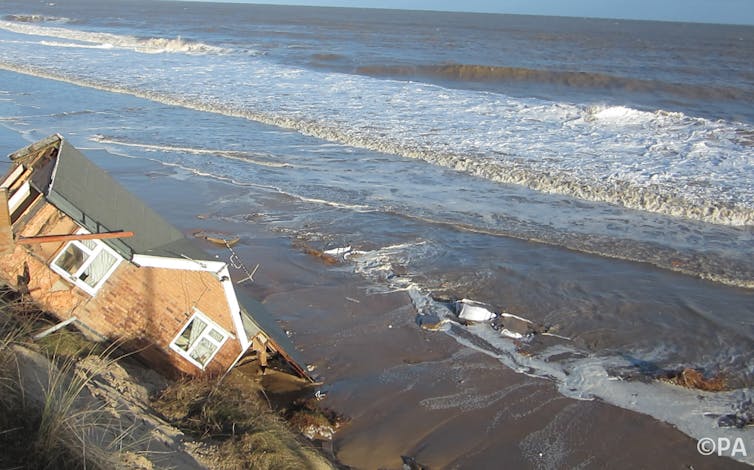 Almost inevitably, it is the unusual, extreme and tragic events that remain longer in our memories. Every year brings different weather events and these are impossible to predict months in advance.