It's not been a long year for arts and culture – at least, not on The Conversation. We launched the section on October 28, sneaking in at the end of festival season like someone who sneaks in at the end of a festival (season). If you're coming to this story through social media check out the look and feel of what we're doing.
Lou Reed, alas, ended as we began, affording us about three seconds of jittery post-launch calm before we published reactions to the singer's death.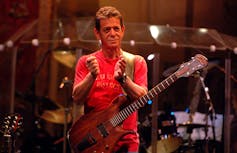 Quick responses matter, we think. If something breaks we want to be on it – not next week, but now. Which is not to say we don't like more considered think pieces, interviews and essays.
Our foundation essays set something of a tone for the nascent section – their authors looked at big issues around culture, faith, arts funding, Indigenous Australia, architecture, fashion, books and the creative industries.
(And in case you're wondering what creative industries are – or have issues with the term – you should read this.)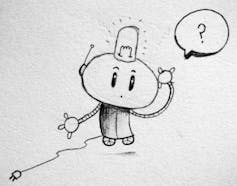 We launched with a number of (fantastic) columnists, covering (deep breath): design anthropology, TV, cinema, book design, religion, economics, music, fashion and videogames.
If you haven't had a chance to read them yet, do so – they're great.
We fell into Germanic raptures during our coverage relating to the Melbourne Ring Cycle. We sang loud and proud, asking: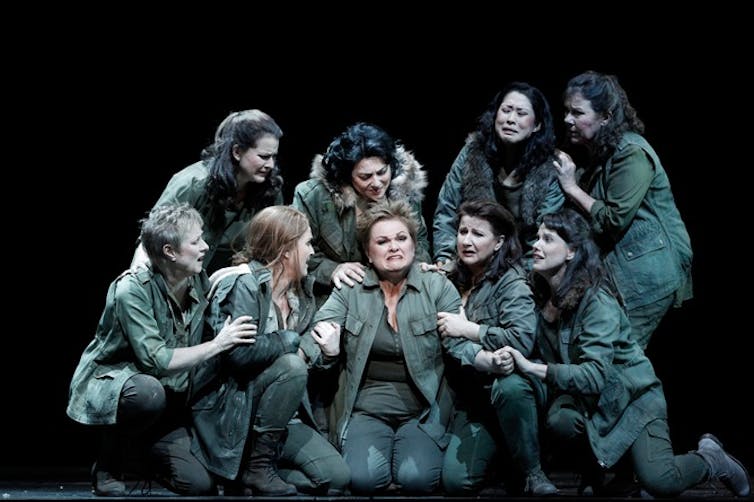 We've run reviews – among them of Melbourne Now, Waiting for Godot and the Yirrkala Drawings – and hope to build on this in the new year. The idea is to have reviews/previews that offer more than opinion, that engage thematically or contextually with the work at hand, that offer a perspective or point of expertise readers wouldn't expect to get anywhere else.
Does that sound appealing? Are you an academic working in the arts or humanities? Get in touch and ask us questions – we'd love to have you on board.
Philosophy has been very much in our thoughts – ranging from the ethical issues around ownership of Nazi-confiscated art to an imaginary tête-à-tête between Socrates and Tony Abbott. Philosophers, come forth – this is your home too.
Fashion's been integral to our coverage, in the air, on the streets, in our museums.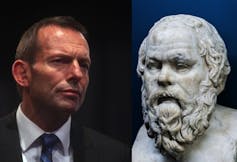 When not considering issues around children's TV, including Peppa the Communist Pig, we've taken a side glance at film festivals, the concept of gravity, and the horror at the heart of Australian cinema.
Naturally, we've looked at books – children's and crime among them, as well as the new world of enhanced books – and have marked the passing of certain luminaries, such as Doris Lessing.
We'd like to do a lot more around literature, books and reading. If that's your bag, or intersects with your bag, we'd love to hear from you.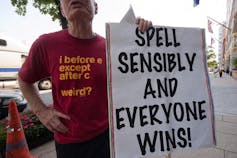 The same goes for those working in and with language. We've published standout articles on Paul Keating's Redfern Speech, and whether to use the "ize" or "ise" ending – and would like to keep moving in that direction.
Likewise with history, especially – but not exclusively – Australian. We now know why Australians don't speak Dutch, about the "other" Australia Days, and plans to mark the 100-year Anzac anniversary. What else do we need to know? I'm guessing plenty.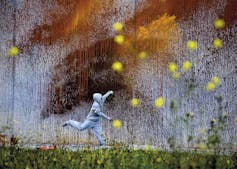 Issues around gender and sexuality – gay marriage, the recent Tropfest winner, the debate on the Nordic model and queer films of 2013 – have been, and will continue to be, a feature of our coverage.
What does 2014 hold?
Visual arts, design, fashion, performing arts, literature, language, philosophy, architecture, history, faith, sexuality, gender, music, innovation, music, new media, funding, policy, Indigenous Australia, cinema, TV … and plenty more.
Our intention is to showcase good writing, strong ideas and great visuals, and to encourage deeper and more fulfilling discussions. What would you like to see? Let us know. Are we doing things right/wrong? Let us know. Do you have a good tip for an article or review? Let us know. Would you like to write for us? Let us know. Publish photographs or artwork with us? Let us know. Provide video? Let us know.
Or maybe you'd like to republish some of the content above, or in the future, free of charge, with our blessing? You can do that too – the guidelines are here. Seriously, take it – but credit the work that's gone into it.
I'm really proud of what we've done, but I also think the best is yet to come. As a couple of beatnik woodworkers once said, we've only just begun …
Top ten Arts + Culture stories by readership in 2013.
• The trouble with gay marriage, by Annamarie Jagose at University of Sydney.
• When Tony Abbott met Socrates, by Graham Priest at University of Melbourne.
• Beyond words: how fonts make us feel, by Louise McWhinnie at University of Technology, Sydney.
• Does Australia get culture? by Julian Meyrick at Flinders University.
• Stop demonising McMansions, by Steve King at University of New South Wales.
• Google Books wins 'fair use' but Australian copyright lags, by Nicolas Suzor at Queensland University of Technology.
• Schoolies, toolies and foolies – in the market for a rite of passage, by Andrew Hughes at Australian National University.
• Cultural cringe and Ja'mie, Private School Girl, by Michelle Smith at Deakin University.
• The Australians who created the sonic world of Doctor Who, by Liz Giuffre at Macquarie University.
• What is a book in the digital age? by Zoe Sadokierski at University of Technology, Sydney.