For the past three years it's been an occasional pleasure and a frequent privilege to work with the academics who contribute to The Conversation's Environment & Energy section. It's not just the soil jokes and the hilarious profile pictures: it's the opportunity to see a whole bunch of actual evidence about environmental issues.
Academic writing is replete with facts. Facts aren't just awesome because they help you win trivia; they can also be the foundation of evidence-based policy.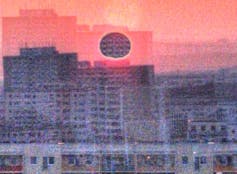 Here are some facts I've learned in 2013.
If we want to keep below 2C of global warming, the IPCC says the world can only burn 275 gigatonnes more of carbon. Others are more generous, allocating the world another 565 gigatonnes. Either way, to hit our climate targets we have to leave most fossil fuel unburned, which is bad news for fossil fuel investment.
Australia's fair share of emissions cuts if the world is to stay under 2C is somewhere between -15% and -25%.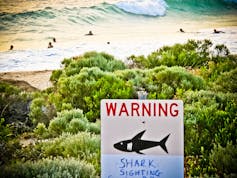 Global warming hasn't slowed.
Last summer was Australia's hottest. 2013 will probably be our hottest year on record. But peak electricity demand isn't keeping up at all.
While many World Heritage sites have been listed as "in danger", only two have actually been delisted - one at the request of the country, when they found oil under it.
Taxpayers have spent more than A$200 million to stop 360,000 tonnes of sediment reaching the Great Barrier Reef. Dredging at Abbot Point alone will add 3 million cubic metres of spoil to the ocean around the reef.
The triple bottom line is a charming and convenient fiction.
Australian rice growers have reduced their water use by two-thirds, just by paying attention to soils.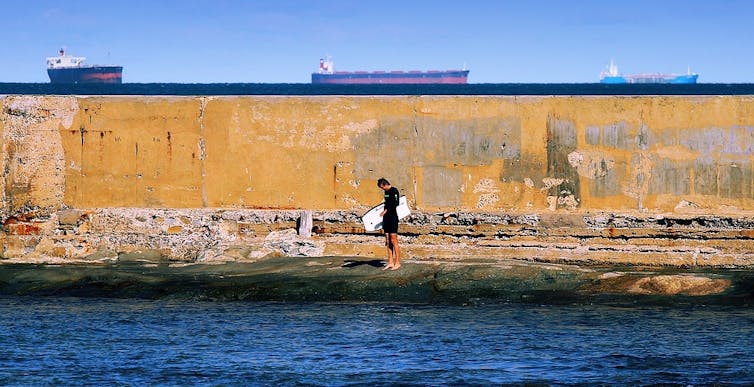 At the start of the year, Australia had 96 critically endangered species, as defined by the International Union for the Conservation of Nature. (Frigatebirds scare other birds into vomiting, then eat the vomit. Despite this, they are on that endangered list).
Christmas Island is filthy with biodiversity and natural wonders.
If you look at the number of people going in the ocean, and the amount of time they spend there, the incidence of shark bites is dropping.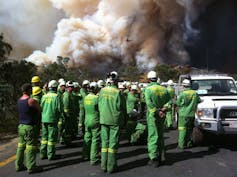 Your home isn't nearly insulated enough, and neither is mine.
The amount of fuel within 1km of a house is critical in determining whether that house will survive a bushfire - houses need to be away from bush or they will burn. Planned burns further from houses make much less difference. Grazing cattle makes almost no difference at all. And if you want to reduce arson, you'll be lobbying for greater social justice and equity.
Mining can damage underground water reservoirs, but figuring out whether it will is very complicated, takes a long time, and has to be done across all mines in the area (not mine by mine).
The Northern Hairy-nosed Wombat is adorable.
And finally, not a fact but a feeling: have a great break, and let's hope the environment gets one in 2014.
Most read stories published in 2013