This was the year of the health review – on mental health care, the response to ice, Medicare, private health insurance, the pharmacy industry … and the list goes on.
But while little new policy was announced in 2015, debates continued about where the health system should be headed.
Keeping a lid on rising health costs
After 17 months on life support, the GP co-payment finally died and was "burned and cremated" in March. Just as well; while the co-payment mark II was reduced to A$5, non-concession patients may have ended end up paying a A$30 more, according to Grattan Institute analysis.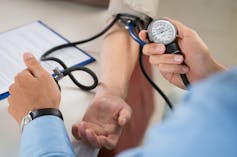 The Coalition tried to justify its failed GP co-payment as an attempt to rein in consumers, who were driving the increase in Medicare costs. But it turns out government policy was mostly to blame.
As Stephen Duckett wrote in November:
The co-payment proposal sank like a lead balloon partly because it was seen as inefficient and unfair, but also because the public didn't have any ownership of the "problem" the changes sought to address.
However, the freeze on GP fees remains, some of which may be passed on to consumers.
An analysis by the University of Sydney's BEACH researchers shows that freezing GP earnings until 2017-18 equates to a 7.1% cut in real terms. Assuming this cut is passed on to non-concesssional patients, each visit would cost around A$8 more.
Most experts agree the key to a more sustainable health system is to better coordinate the care of the sick and elderly who use a disproportionate amount of health care. Just 12.5% of the population account for 41% of costs, and older people are using more and more health services.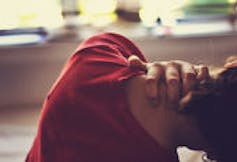 Paying doctors a fixed sum to care for a patient for the entire year, rather than a fee for each visit or service, is one solution, Peter Sivey wrote.
Another is to better target the tests and treatments that are given, and to tame the tsunami of too much medicine, Ray Moynihan explained. The current review of the Medicare schedule presents an opportunity to do just this.
Another key review currently underway is investigating the private health insurance industry. Premiums increased by an average of 6.2% in April, well above CPI and annual health inflation.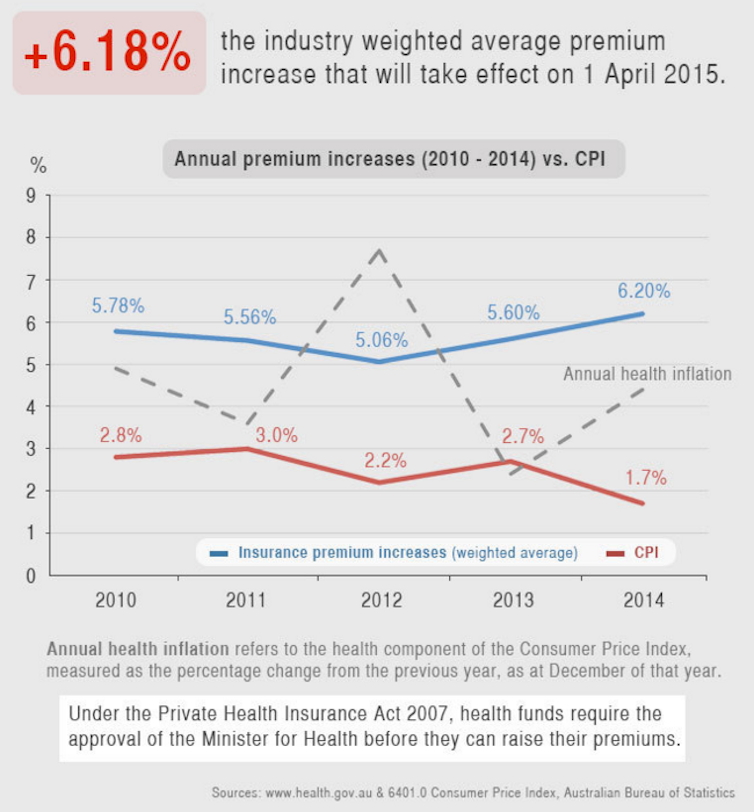 In response to this rise, we published a six-part series and infographic investigating why half of Australians have private health insurance, how the carrot and stick private health insurance reforms have failed and the options for reform.
We'll bring you more next year when the private health insurance review is complete.
The thalidomide tragedy
This month we ran a 13-part series on thalidomide, the drug that caused thousands of miscarriages in the late 1950s and early '60s and left more than 10,000 children severely disabled.
We explored the history of the scandal: how the drug was developed and marketed, how the manufacturer ignored warnings it was causing harm, and whether something similar could happen today.
Our timeline and at-a-glance infographic provided a snapshot of how it unfolded.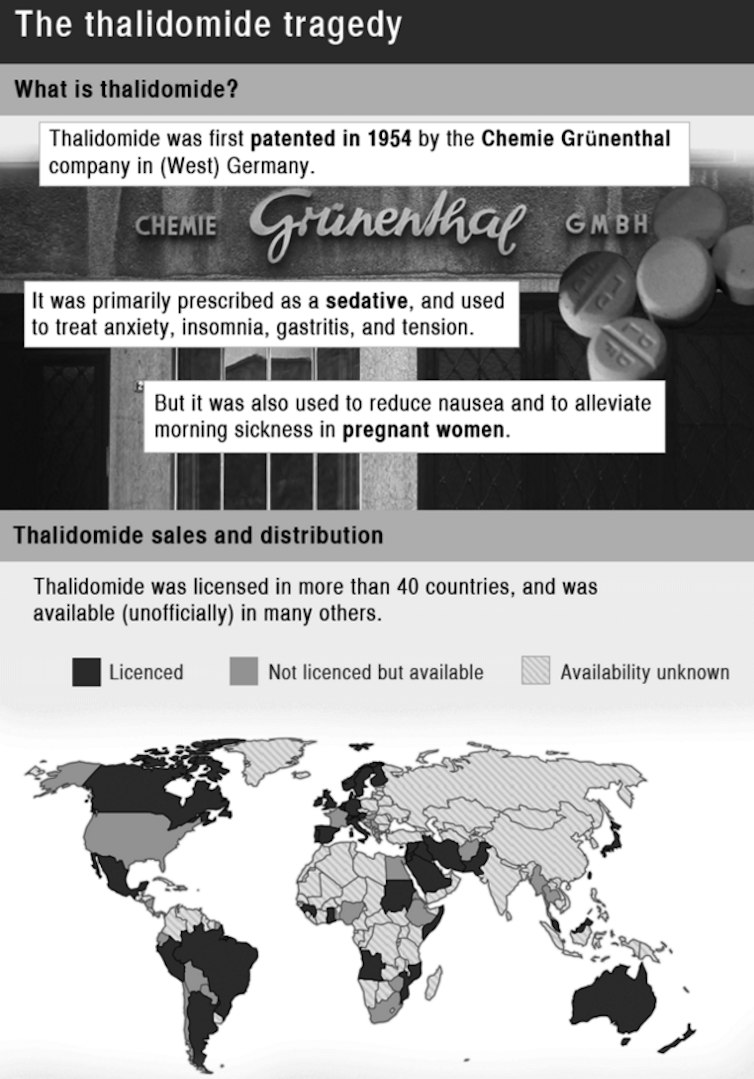 Then we heard from the victims who are still struggling to gain compensation and are experiencing a new range of ageing-related conditions, exacerbated by their disability.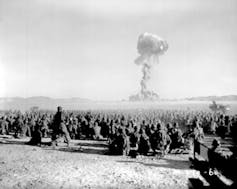 Finally, we looked at the impact of the tragedy on regulation, women's fear about taking medicines during pregnancy, and how thalidomide is used today to treat conditions such as leprosy and bone cancer.
This followed our broader historical series in June on human experimentation, which explored the chequered history of wartime experiments and how these wrongs shaped medical ethics.
Other key series and packages
We think of pain as something that strikes certain parts of our body when something is damaged, but it's much more complicated than that. Our ten-part series on pain examined the economic and social costs of chronic pain, how we experience and talk about pain, and the gender, cultural and psychological differences at play.
Our weekly consumer Health Check series continued and generated popular discussion on food comas, whether your brain can be "full", and why some people feel the cold more than others.
Our in-depth packages examined how hormones affect our mood, sleep and satiety; and the issues surrounding IVF and donor conception, including a reader-expert Your Questions Answered forum.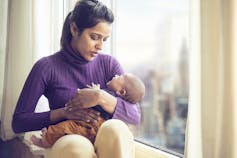 We also canvassed some controversial but innovative options for tobacco control: prohibit the sale of tobacco to people born after 2000, make cigarettes less palatable, target the supply and introduce a smoker's licence.
Special mentions
The Conversation welcomed two new health columnists in 2015: Simon Chapman, whose Smoke Signals column provided some much-needed plain speaking on tobacco, e-cigarettes, wind farms and the scientific method; and Jayne Lucke, whose Facts of Life column reflects on sex, health and society.
Thanks to all our authors and columnists Michael Vagg, Ian Musgrave, Andrew Whitehouse, Alessandro Demaio, Steve Ellen, Simon Chapman and Jaye Lucke.
And of course, thank you to our regular readers. Have a happy and healthy new year.
– Fron Jackson-Webb, Alexandra Hansen and Sasha Petrova
---
Health + Medicines's most popular stories for 2015:
1. Health Check: the science of 'hangry', or why some people get grumpy when they're hungry
2. Happy news! Masturbation actually has health benefits
3. Psychopaths versus sociopaths: what is the difference?
4. Health Check: why does hair change colour and turn grey?
5. Health Check: why mosquitoes seem to bite some people more
6. Orthorexia nervosa: when righteous eating becomes an obsession
7. In pursuit of happiness: why some pain helps us feel pleasure
8. Monday's medical myth: you can't mix antibiotics with alcohol
9. Health Check: why do some people feel the cold more than others?
10. Health Check: here's what you need to know about protein supplements