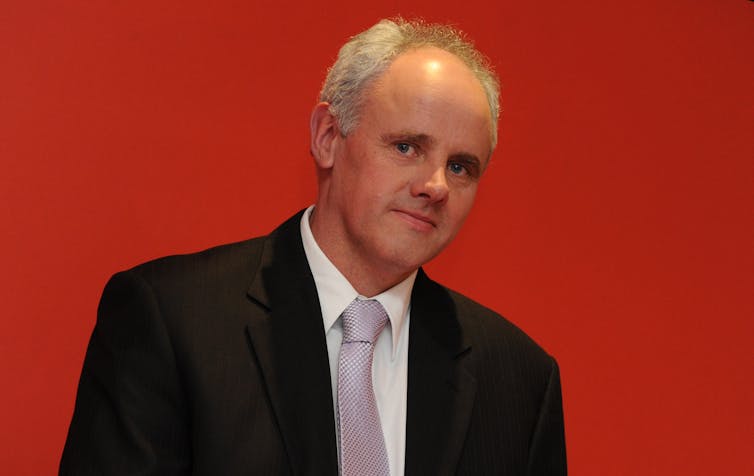 If Tony Abbott becomes Prime Minister, what sort of Senate he has will be crucial for handling the carbon tax and much else. At present the Greens have the sole balance of power but if there was a strong swing to the conservatives, right-leaning senators John Madigan and Nick Xenophon could become key players.
Madigan, from Victoria, is the first DLP senator since the party was swept from federal parliament in 1974. Elected in 2010, he is a fixture for the coming term. If he found himself with a share of power, how might he seek to use it? A speech he will deliver tonight at the Sydney Institute titled "Integrity in Politics" may give the Liberals some food for thought and Labor some potential ammunition.
Madigan takes an uncompromising pro-life position. He does not believe in abortion even after rape. He is scathing in his speech about politicians who fail to follow their conscience.
"There is more to me and the DLP than [the pro-life] issue but… it is an issue I will not shy away from", he declares in the address.
"For those of us who for decades have fought for justice for the unborn it galls me to watch political candidates strut around seeking votes from pro-life groups only to hear their entourage proclaiming platitudes such as 'just wait until so and so gets in. They're staying quiet now but when they are in they'll sort things out."
"Then the aptly named 'so and so' is elected, having 'kept quiet about their principles' and the excuses start. … To those politicians I reserve my utmost disgust. Integrity is not a virtue to them – it's a tool to be used at their convenience".
In his speech Madigan chides Tony Abbott, who has recently reaffirmed that he believes abortion should be "safe, legal and rare". "An aim shared by Barack Obama in his second inauguration speech," Madigan says. "However I would like to point out that there is no such thing as a 'safe' abortion; someone always dies".
Several years ago Parliament, on a conscience vote and against the will of Abbott, then health minister, removed ministerial control over the importation of the abortion drug RU486. Pro-choice MPs across the spectrum celebrated the decision.
"On October 10, 2012 another 'celebration' of RU486 was held in the House. This time it was to 'celebrate' the Therapeutic Goods Administration approval for Marie Stopes Health to distribute Mifepristone in Australia", Madigan says in his speech, adding that the gathering was sponsored by the cross-party Parliamentary Group on Population and Development. Noting the "extraordinary display of bipartisanship from the abortion lobby" he asks: "Where is the pro-life political lobby? … Where is their commitment to the cause?"
After the Labor government's election, the parliamentary group was instrumental in having scrapped the ban on Australian foreign aid being associated in any way with abortion counselling or services.
That ban, as well as the ministerial discretion over RU486's importation, had been concessions to independent Tasmanian senator Brian Harradine, whose vote the Howard government needed (he had also got a family planning foreign aid program stopped under the Keating government).
Harradine is a hero for Madigan, who describes him as a "model senator". "All the senators should aspire to walk in the steps of Brian Harradine", Madigan told The Conversation. "He never sold out his state; he never sold out his conscience", and he was "an extremely good tactician".
Madigan believes that to be in a balance of power situation would be a "privilege", not a "licence to bludgeon", but an "opportunity to put your case" and bring transparency to the parliament.
Although he does not canvass the foreign aid issue in his speech, Madigan told The Conversation he "most definitely" concurred with the Harradine position and would be willing to use any influence he had to pursue it. "I don't believe taxpayers' money should be used to fund abortions in other countries".
Abbott has been working hard to reassure Australian women he wouldn't translate his strong personal views about abortion into any attempt to change the status quo. Despite this, a Galaxy poll in the Daily Telegraph at the weekend found nearly four in ten women were concerned about his views on the subject. Labor strategists will fan these doubts as much as they can; the possibility of Madigan being in a position where his vote counted could feed into their efforts.
A Senate tilting rightwards would be much better for a Coalition government than one totally controlled by Labor and the Greens. But negotiating with Madigan might throw up some testing moral challenges for Abbott if the former blacksmith from Ballarat turned up the heat.