When it comes to science and research portfolios in his first Cabinet, prime minster-eventual Tony Abbott appears to have taken his lead from Chinese military general Sun Tzu's The Art of War:
Be extremely subtle, even to the point of formlessness. Be extremely mysterious, even to the point of soundlessness. Thereby you can be the director of the opponent's fate.
Abbott was both soundless and formless on both these portfolios until yesterday, when it was announced that they … well, wouldn't quite exist.
In every government since 1931 (except for a window between 1963 and 1966), Australia has had a minister with the word "science" or "scientific" in the title. We've even had two small windows (between 1963 and 1966, and between 2007 and 2013) of someone having the word "research" in their title.
Yet no longer.
In the line up of ministerial positions announced yesterday, no-one was given specific responsibility for science. Ian Macfarlane was announced as Minister for Industry, in which CSIRO will be placed, while Christopher Pyne was announced as Minister for Education, which will include the Higher Education sector.
Fireworks!
The fireworks on Twitter yesterday would have been visible from space. This lack of minister (the hashtag #NoScienceMinister had a brief life) was going to jeopardise the place of science in this country and the place of this country in the world and the place of this world in the cosmos.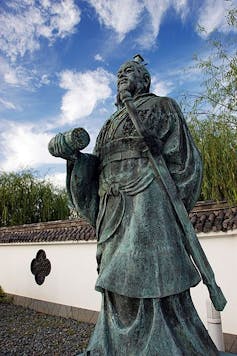 This was the end of science, technology and maths education as we knew it.
Perhaps another Sun Tzu tactic is relevant here:
If your opponent is temperamental, seek to irritate him.
OK, we admit it - we academics can be a tad temperamental at times. And make no mistake, the idea of having someone hostile to climate science as science minister horrified us.
But perhaps we should – as Sun Tzu suggests – pause a little before considering what this actually means.
Lack of a voice
Science needs a powerful advocate within cabinet. Someone to stand up and argue for long term strategic investment in our scientific capacity. Someone who recognises not just the economic benefits of science but the social and resilience benefits too.
Maybe Macfarlane will be that guy, maybe he won't. Maybe he feels his job is to advocate for science in Cabinet, maybe he doesn't. If he doesn't feel that responsibility, if this is a lowering of priorities, things may get bumpy.
Is it problematic that science in this sense is lumped in with industry? It's certainly not unprecedented: the last government's Department of Industry, Innovation, Climate Change, Science, Research and Tertiary Education
Tony Peacock, chair of the Cooperative Research Centres (CRC) Association (a not-for-profit organisation operating to promote the pursuit of science) argued yesterday that it could be worse.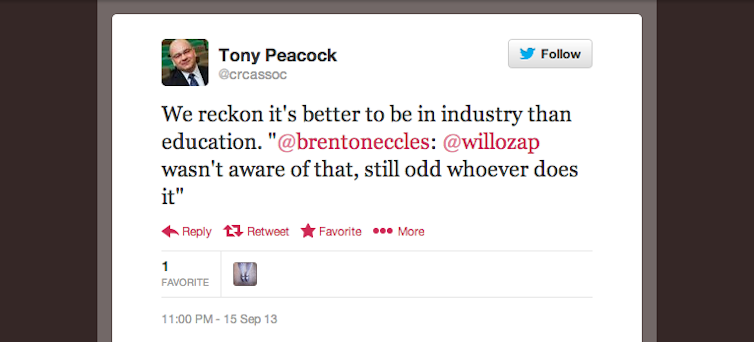 Indeed, we have to be careful of jumping to the conclusion that, just because there isn't a minister with the word science in their title, science won't be taken seriously … or will be taken any less seriously than it already was.
Trolling
Many of our science community colleagues won't like what we're saying: but don't be trolled. Not having a minister with the word "science" in their title might be a step backward, but it's not necessarily the doom and destruction many consider it to be. As Twitter thought leader Ben Harris-Roxas noted:
Outrage from science community about no Science Minister is an outcome the govt desires. Plays well, dog-whistles. Shrug & move on instead?
This connects with the Coalition's announcement before the election of its intention to cut "waste" in research spending, citing as examples of waste a list of funded research projects that had titles, we can only presume, which simply sounded "silly". This move – and, sadly, the outrage of those working in the "ivory tower" – plays well with a certain audience.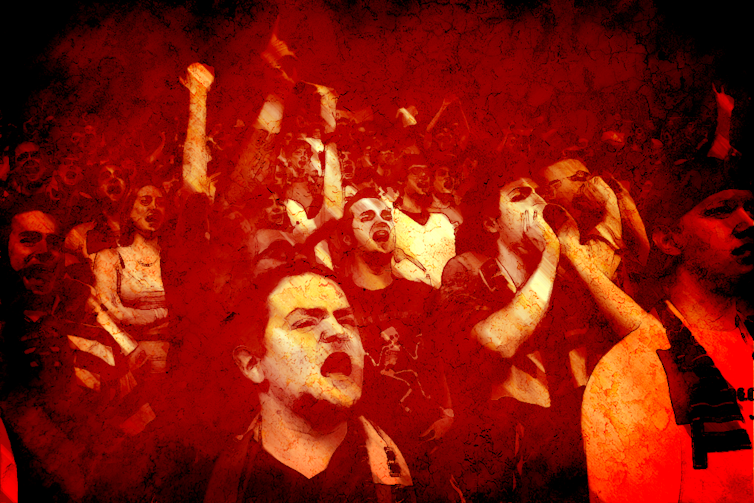 What even is a science?
Perhaps we can take heart from Abbott's argument yesterday:
I want to get away from this idea that unless you have a minister with your specific interest in his or her specific title, that there is going to be any lack of concern. There are some things which are so important that in a sense every minister should be concerned about them.
That's a bit glib, but it does point to the fact that many government departments spend money on science and research, and many more – hopefully all of them – use science and research. What does having one person "in charge" of science actually mean?
Don't fight the last war
The Howard government was not always a friend to science and Howard himself supported those who flagrantly dismissed scientific evidence.
Yes, Abbott has those who reject scientific consensus within his caucus.
But this is not the Howard government, and the lack of a dedicated voice for science within Cabinet does not yet mean that scientific evidence won't be taken seriously, nor that science will see massive budget cuts. Maybe these things will transpire, maybe they won't.
Perhaps it's better that we wait for some solid shit to hit a tangible fan.
Perhaps we should return to Sun Tzu:
Hold out baits to entice the enemy. Feign disorder, and crush him.
… remembering that what's sauce for the political goose can be sauce for the scientific gander.