With the current president Michel Temer under suspicion and two former presidents, Luiz Inácio Lula da Silva (Lula) and his successor Dilma Rousseff, now facing fresh corruption charges, Brazil's political crisis is very much still underway. Although widely anticipated by the press and the public, the cases against Brazil's most recent presidents have nevertheless left the country shocked – not just because of the allegations themselves, but because of the way the accused have been treated by the judiciary.
In Lula's first trial, which resulted in his July 2017 conviction for corruption and money laundering, even those who thought him dubious found the evidence presented by public prosecutors rather thin. In Temer's case, it was the opposite; despite overwhelming evidence of illegal donations to his 2014 election campaign – when he ran in coalition with the now-impeached Rousseff – he was acquitted by four-to-three on technical grounds often overlooked in previous cases.
This was a serious blow to the credibility of the whole court system. As Oscar Vilhena, a leading human rights lawyer and dean of FGV Law School in Sao Paulo, wrote in the Brazilian daily Folha, "the legitimacy crisis that has devastated our political system seems now to have nested in one of the instances of the judiciary". Other commentators were even more blunt; in the same newspaper, columnist Marcelo Coelho declared himself "utterly deflated" by the decision, arguing that it is not only the politicians but "the whole society that is now in a genuine process of demoralisation".
Lula's conviction elicited more divided opinion, but also further tarnished the judiciary's reputation as the only dependable pillar of Brazil's democratic system. For the country to complete its meandering journey towards robust democracy and the rule of law, which began with the end of military rule in the mid-1980s, the judiciary must reform itself just as urgently as any other institution.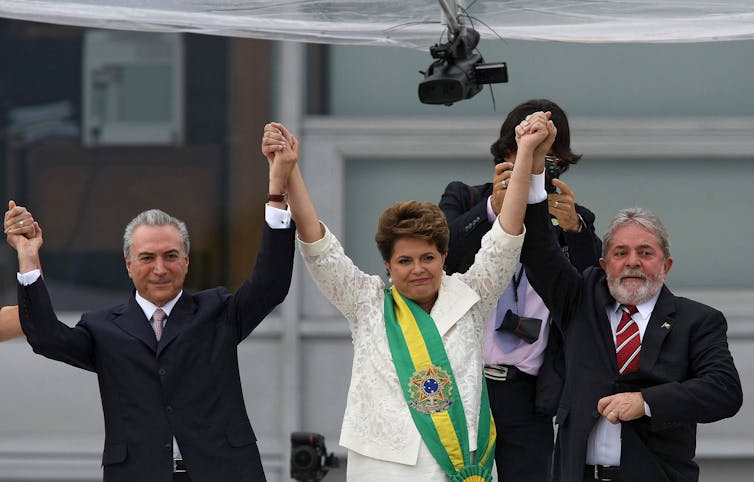 Until recent developments, the widespread feeling was that the judiciary was somehow morally superior to Brazil's other national institutions, and its judges much less prone than politicians to sink to inadequate, anti-republican behaviour. The current Lava Jato (Operation Car Wash), a colossal probe into corruption at the giant state oil company Petrobras helps to reinforce such stereotypes. It pitches heroic and honest judges against corrupt and abject politicians and businessmen.
As one renowned lawyer put it after Temer's absolution, with perhaps a little hyperbole: "The judiciary was above all suspicion until that decision." But anyone familiar with the Brazilian judicial system should know these were always oversimplifications.
There are far too many aspects in the operation of the Brazilian judiciary in need of reform to be addressed in a single article. They range from absurd privileges such as the infamous two months of annual paid holidays enjoyed by judges and public prosecutors (twice as long of that of any other worker) and a string of benefits including housing, education and food aid on the top of their already generous salaries, the highest among public servants. Misconduct is met with inadequate punishment; the highest administrative sanction currently available is compulsory retirement with full salary.
Justice still pending
But the crucial issue highlighted in these recent decisions is that of the impartiality of judges. The electoral tribunal that decided the case in favour of president Temer was a textbook example of what should not take place in a democracy that respects the rule of law. Two of the seven judges on the tribunal were nominated to the court by Temer himself only a couple of months before they both voted to acquit him.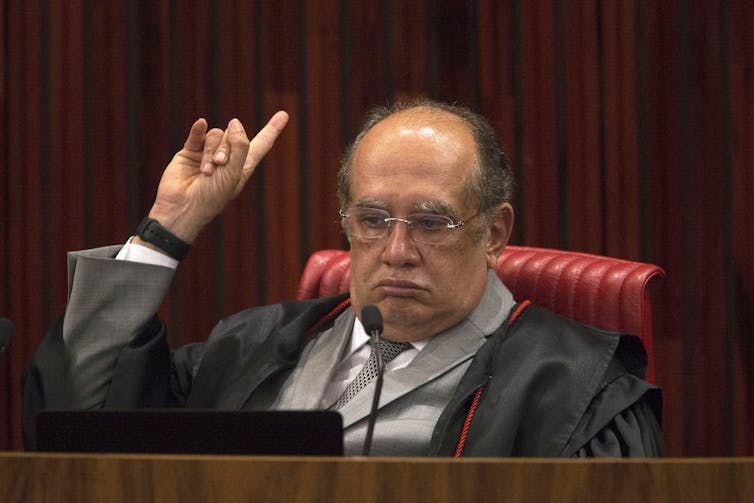 The most controversial vote in favour of Temer came from justice Gilmar Mendes, known during the Lula and Rousseff presidencies as "leader of the opposition" due to his frequent attacks on their party, which he once called a "syndicate of thieves".
Similar aspersions of political bias have been cast on some members of Operation Car Wash, most prominently against Sergio Moro and his conduct in Lula's prosecution and conviction. It does not help that both Moro and Mendes seem untroubled about mixing with politicians of other parties, some of whom are implicated in corruption investigations that they may, or will inevitably later judge.
None of this is definitive proof that some Brazilian judges are politically biased, but no democratic system can rely solely on the goodwill of its officials. As the wise old aphorism goes, "not only must justice be done, it must also be seen to be done".