The Australia-PNG regional resettlement arrangement and the "no advantage" policy are based on the incorrect assumption that asylum seekers come to Australia because it's an "easy" entry point into the affluent Western lifestyle via established people smuggler networks. This makes the issue out to be about "pull" factors and diminishes "push" factors for refugees.
In order to address the asylum seeker problem, we first need to reframe the debate to reflect the facts. Then we can focus on protecting refugees in our region who resort to the dangerous sea voyage.
The first steps towards a "solution"? A regional refugee summit that brings together civil society, humanitarian groups, international organisations, academics and politicians. Let's go with the working title: The Summit on Ideas for Durable Solutions. With genuine engagement and sharing of ideas, practices, tools and policies, the aim of the summit would be to establish a regional refugee compact.
Getting the right structure
Rather than having state chairs, the United Nations High Commission for Refugees (UNHCR) and International Orgnization for Migration (IOM) would be given dual responsibility to organise the summit. Such an arrangement has a precedent in the Rio +20 United Nation Conference on Sustainable Development in 2012.
If UN General Assembly endorsement required for such a process proved too ambitions, the summit could appoint a high-level organising committee to chair and report on the summit. The panel would include esteemed individuals with knowledge and experience in this area and the region, such as:
Erika Feller, a former Australian diplomat, recently retired from UNHCR
Sadako Ogata, former United Nations High Commissioner for Refugees
Vitit Muntarbhorn, UN Special Rapporteur and currently serving as Commissioner for Independent International Commission of Inquiry on the Syrian Arab Republic.
Hearing from organisations on the ground
There are a variety of refugee experiences in the region – which agenda-driven political processes ignore – that need to be heard in order to explore opportunities for further collaboration and investment.
There are refugees, for instance, who are UNHCR-recognised but survive and thrive in countries where their status remains "illegal". There are countries – China, Malaysia, Philippines, Thailand, even Singapore - which have in the past have agreed to resettle refugees, in some cases thousands, if they are allowed to determine when and who they receive.
Non-government organisations in regional countries, such as Indonesia, Malaysia and Thailand, that work with asylum seekers must be engaged more fully beyond their current status as service providers. Their work with and experiences of the grassroots interventions to protect asylum seekers remains underutilised.
The regional refugee summit would provide an opportunity for these experiences to be shared with public service officials, law enforcement officers and politicians in an environment where the ideal objective is not an arrangement but an understanding of what drives the demand process, what satisfies demand, and what is durable for each and every state in the region.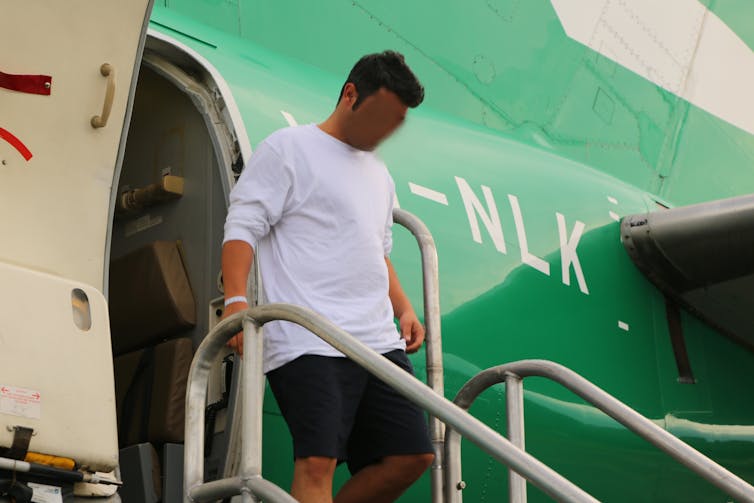 Moving towards a regional refugee compact
The summit's agenda will focus on local and regional initiatives to protect asylum seekers. We need to discuss what services countries can and will provide, what funding arrangements and humanitarian intake solutions can be given and received, and which durable solutions are acceptable under international refugee law and for the region.
The process would start with a wide participatory summit that moves discursively and creatively towards a regional refugee compact, guided by the high level panel of experts who are knowledgeable and engaged in the region. The panel would then report its findings to the region's heads of state.
Burden-sharing would have to be clearly outlined and bilateral agreements may still flow from the compact as long as they adhered to its principles. These principles could be based on the 1951 Refugee Convention without forcing non-signatories to sign onto the convention.
Such a regional refugee compact could build on the languid Bali Process. Since 2011, all 40 signatory states (in and around the region) have agreed to five principles including asylum processing arrangements, refugee protection, and durable solutions. There is regional agreement on what should guide behaviour but there remain great deficiencies in the creation of arrangements that meet these five guiding principles.
The regional refugee compact, however, would focus the attention away from border protection and towards refugee needs and service provision.
Addressing the real problem
We need a discussion about what better protection outcomes can be achieved without relying on the 1951 Convention, as few states in the region are signatories. We also need to ensure that the protection that the 1951 Convention supplies (hence the passage to Australia) can be regionally sustained into the future via other instruments. None of the policies at the moment meet this criteria.
The Australian government should seek a regional approach that supports and enables engagement between local, national and regional NGOs, the UNHCR, regional governments and refugee groups. These discussions need to be outside of the migration focus and outside of the deterrence model that focuses on the supply side – people smuggling and trafficking. Rather, it must engage with the demand – the asylum seekers themselves.
An "individual asylum needs"-focused approach rather than a "state versus people smuggler" approach may start to yield a more sustainable solution if breaking the business model is the goal. Deterrence does not mitigate demand. It may provide a temporary limit on demand, but in the longer term, this makes people more determined and desperate to find a way to go where they need to go for protection.