The revelations of doping in world athletics by the Sunday Times in the UK and German broadcaster ARD/WDR portray a dark world similar to the troubles faced by professional cycling in recent years. Secret files kept by the International Association of Athletics Federations (IAAF) were passed to the media organisations by a whistleblower. The reports point to the conclusion that many leading athletes doped during the period 2001-12, that not enough was done to prevent this cheating, and that it may still be rife today.
The most striking claim was that a third of medals (146 in total) for endurance events at Olympic Games and world championships, including 55 golds, were awarded to athletes who were possibly doping. Ten of the medals won at the 2012 London Olympics were by athletes now under suspicion. Jessica Ennis-Hill, Denise Lewis, Kelly Sotherton, Jennifer Meadows, Andrew Baddeley and many others will feel cheated of medals, having all been beaten by athletes with reportedly suspicious blood results. Russia and Kenya are singled out by the reports as countries with particularly high numbers of suspects, while seven British athletes are reported to have had suspicious test results.
The claims were derived from blood samples collected as part of normal anti-doping measures. The science of blood testing has developed remarkably since 2000, prior to which anti-doping was primarily done by testing urine samples. Change was deemed necessary for several different reasons. Designer drugs emerged on the market that were produced to deliberately circumvent the tests. They would often mimic natural substances, making them very difficult to detect in urine.
Doping techniques were also getting more sophisticated as doctors understood how long it would take for a substance to be clear of an athlete's system, and could judge when to use the drugs before the next possible test. They began using long continuous cycles of micro-dosing to keep analytical levels below the legal threshold. There was also increased use of blood transfusions – known in the trade as blood doping.
Passport control
From the turn of the century, the authorities felt confident enough in the science to introduce new systems that collected blood and urine. These provided snapshots that would highlight variations over time, both in terms of the athlete's history and what would be considered normal. By the latter years of the first decade of the 21st century this approach had matured into what came to be called the athlete biological passport, a state-of-the-art system that monitored a number of biomarkers purely from blood samples. When it was introduced into cycling in 2008, it led to 23 cyclists being identified as under suspicion. It has been behind every doping scandal to have hit the headlines since.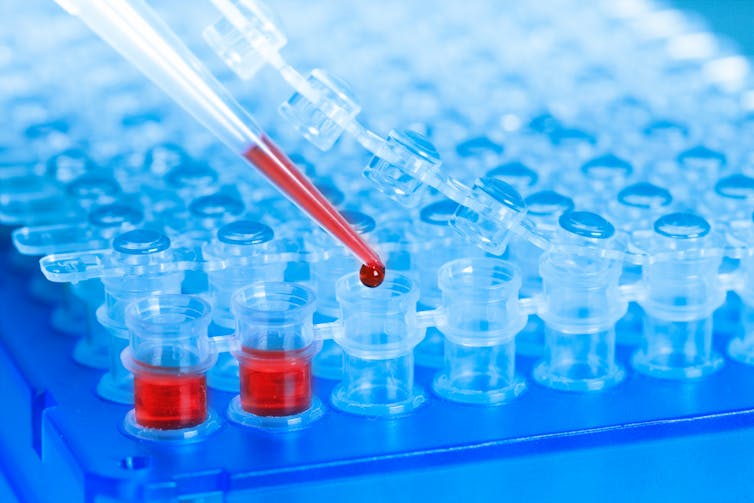 The IAAF, which looks likely to elect Lord Coe as its president in coming weeks, conducts approximately 3,500 blood tests every year both in and out of competitions. The Sunday Times exposé is based on the analysis of 12,000 blood tests from 5,000 athletes by two leading scientists in the field: Robin Parisotto and Michael Ashenden. From what is in the public domain, it is hard to dispute Parisotto's statement that: "so many athletes appear to have been doping with impunity, and it is damning that the IAAF appears to have idly sat by and let this happen".
The IAAF counters that prior to the introduction of the World Anti-Doping Agency (WADA)'s operating guidelines in 2009, it did not have the authority to sanction athletes just on the basis of blood values. Its procedure was to investigate certain cases further through targeted urine testing. The association also rightly claims to have pursued numerous charges against athletes since 2009 using the biological passport system.
Though the IAAF has strongly rejected any suggestions that it was negligent, it remains unclear why it did not pursue those athletes that have now been identified as suspicious. It is possible that the association either dropped the cases or has yet to reach a decision on them due to either procedural difficulties or because of counter-explanations for the biomarker variations. The WADA guidelines allow for an expert panel to take into account any potential reasons that the athletes offers for a given variation – such as a particular medical conditions or exposure to altitude training. As things stand, the picture is not sufficiently clear.
Public glare
So where does this leave us? These kinds of newspaper headlines obviously serve the useful function of highlighting areas of potential doping behaviour and failings on the part of responsible authorities. Yet they are unlikely to lead to medals being revoked or any other historical sanction, something which has been fairly rare in sport across the board. It would take WADA's intervention on a substantial scale or a major change in position from the IAAF – assuming wrongdoing is established. As things stand, WADA has announced an independent investigation into the claims, while the International Olympic Committee has said it will act with "zero tolerance" if the doping allegations are proven to be true.
In some ways, a media scandal might even prove counter-productive. Sports fans will be left with the feeling that recent major sports events were a fraud, and disappointed at the lack of immediate response from the international sports community. Fans might take heart from the idea that the athlete biological passport could prove a good deterrent to doping as potential users fear getting caught by a stringent system.
But unfortunately, history suggests the doping innovators are just as imaginative as the anti-doping scientists and will soon come up with some new form of undetectable cheating. It takes me back to an argument that I have made here before: it might be time to reconsider our approach to doping altogether.