I was the only lady in the group that was caught by [CID](http://en.wikipedia.org/wiki/Criminal_Investigation_Department_(Sri_Lanka) [Criminal Investigation Department]. CID beat the men but to me they just said bad words. CID took us to their office – 16 people – and the men were beaten there. We were all in the hall for one day. CID just kept asking who the agent is: 'Who is your agent? We just want the agent!' Everyone was beaten, but not on their faces. They were punched but not badly enough beaten to bleed or break bones. I was afraid that they would hurt me too.
– Interview in Sri Lanka, February 2013
Sri Lankan authorities intercepted Vaathini*, a Sri Lankan Tamil mother, in late 2012 while she was fleeing to Australia. She was travelling to a nearby port with a group who had paid people smugglers to arrange their passage to Australia.
In the last couple of years Sri Lankan people arrived in Australia by boat in record numbers. While this has been front-page news in Australia, much less is known about those who never made it: the 4500 people whom the Sri Lankan authorities claim to have caught en route.
Australia now aids source countries like Sri Lanka to prevent would-be refugees from escaping. This is despite the fact that even among recent Sri Lankan boat arrivals Australia found a majority were genuine refugees. Historically, more than 90% of boat arrivals have been found to be in need of protection.
In 2012 and 2013 I interviewed Sri Lankans whose attempts to escape the country failed. Their stories reveal brutal treatment during their interception and detention.
In some respects this is not unusual. Sri Lanka has a long track record of torture and mistreatment of people in custody that goes back well beyond the start of the civil war in the 1980s. The difference now from an Australian perspective is that the Australian government is actively funding and supporting Sri Lanka to undertake these interceptions.
Sri Lanka's brutal past
Vaathini lives in the Tamil-majority Northern Province. She was born around the beginning of the three-decade civil war between the Sri Lankan government and the separatist Liberation Tigers of Tamil Eelam – the "Tamil Tigers" or "LTTE".
In 2009, Sri Lankan president Mahinda Rajapaksa's government brought the war to an end with a brutal military offensive. A United Nations panel of experts estimates that 40,000 civilians were killed in the bloody final stages and found credible evidence of serious war crimes by both sides.
The war may be over, but for many Sri Lankans the conflict and suffering continue. The government has gone down an increasingly authoritarian road, impeaching the Chief Justice, eroding the rule of law and stifling dissent.
Despite the holding of the first-ever elections for the Northern Provincial Council in September 2013, Tamils in areas formerly controlled by the LTTE are still living under a heavy military influence. There is an estimated one soldier for every five civilians in the Northern Province.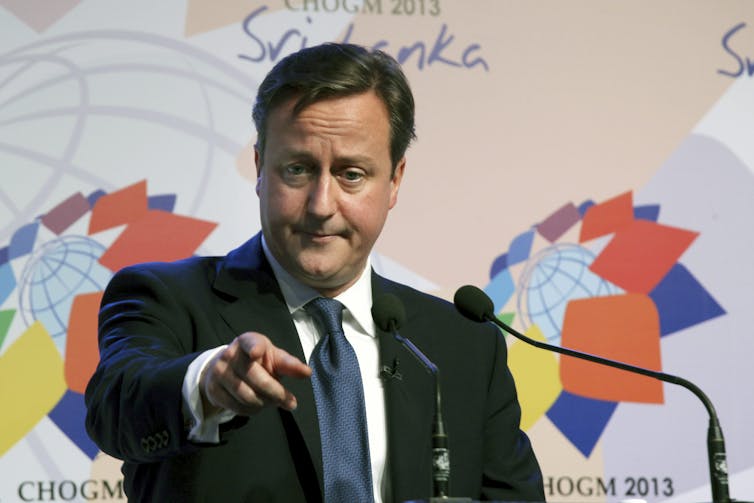 Many women like Vaathini, who lost their husbands in the war, live in female-headed households. They are particularly vulnerable to sexual harassment and abuse by military personnel.
Any criticism of the government risks serious reprisals, including intimidation, abduction, disappearance and death.
The UN High Commissioner for Refugees advises that journalists, human rights activists, people suspected of links to the LTTE and opposition politicians are some of the groups that continue to need refugee protection.
There is no "queue" that people might join in order to flee to Australia. For many people, their only option is to pay people smugglers to leave on a boat, even though that is a breach of Sri Lankan migration law.
Arbitrary punishment
The Sri Lankan navy, police and coast guard are working, with the support and co-operation of Australia, to intercept people attempting to escape. Their capture may bring them into the custody of the very authorities from whom they were fleeing.
Young Tamil men are keenly aware of the risk of being perceived as having links to the LTTE. They recount being asked upon interception if they are connected with the LTTE, then stripped and searched for scarring that might suggest that they were involved in combat.
Jeganathan, a fisherman from the Vanni region in northern Sri Lanka, was caught by the navy en route to Australia.
I was wearing shorts and I have injuries, scars on my legs, so I was worried that they would think that I had war-related scars. I told them that I was injured but not LTTE and that they could contact my wife.
Jeganathan was intercepted in a small boat carrying five Sinhala crew members and two Tamil passengers.
Sinhala people were not afraid of CID but we came from M- where the military would blame us for wrongdoing, so we told the truth. If they think we are going to Australia, we won't have much problem but if they think we are ex-LTTE cadre – problem!
Vasanthan, a Tamil fisherman from the Jaffna Peninsula, was also caught by the navy. He said the navy immediately asked the passengers:
Why do you want to go to Australia? Why can't you live here? Are you ex-cadres of LTTE?
The navy demanded all the men remove their shirts and T-shirts and pull down their trousers so that they could check for scars. Even though thousands of Tamil civilians were shelled during the conflict, authorities consider scarring to be evidence of LTTE involvement.
Freedom from Torture is an independent organisation that has documented torture in Sri Lankan custody based on medico-legal reports obtained from refugees. It reports that torture and shelling victims have become fearful of revealing their scars.
Brutality in Sri Lankan custody
Those identified as LTTE face harsh repercussions. In 2012, Francis, a former LTTE combatant, paid a people smuggler to leave Sri Lanka with a group of his friends. Francis had been through three years of "rehabilitation", detention, beating and interrogation. Once released back into his village, he found the monitoring and harassment by security forces unbearable.
Francis and his friends were intercepted before they even got on a boat to Australia. They were in a guesthouse awaiting a call to board when local police arrested them and quickly identified the group as former LTTE cadres.
We got a serious beating that time. They hit my friend so hard that I started to cry. One officer put a pistol to my head and told the others not to run and that if they did he would shoot me. Four officers came to arrest us. They hit us with sticks. We didn't bleed but we were so bruised.
Another Tamil man, Raajan, has tried to go to Australia by boat four times. He believes that the local security forces have incorrectly identified him as LTTE on the basis of his scarring and his support for the Tamil National Alliance, the main pro-Tamil political force.
During one arrest after trying to leave, Raajan says he was beaten for 13 days until police finally decided he was not LTTE but only on the boat for migration purposes. By the time he went to court, Raajan said he had marks and bruises all over his body. He was warned not to tell anyone about the abuse in detention.
Pradeep, a Tamil labourer from the Northern Province, says he was beaten severely when traffic police intercepted him in a vehicle on his way to catch a boat to Australia. They accused him of being an LTTE cadre.
Pradeep lifted his shirt to show me the thin 8-9cm lines of lighter-coloured scarring that ran across the bottom half of his back.
From the place where we were caught by the traffic police to the CID they were hitting me with PVC pipes. I had bruising on my face and shoulders and back.
When I met Lakshmi, her husband was in custody after being intercepted trying to leave Sri Lanka. Lakshmi can visit him but he is held in a facility on the other side of the country.
He tells her that he was beaten when he was first taken into custody and continues to be interrogated day and night. Authorities asked him to admit that he was a high-ranking member of the LTTE who fought during the end of the war – something Lakshmi denies.
Lakshmi describes her husband's demeanour as "strange", saying that he's lost weight and cries all the time.
Some people who are intercepted are reportedly handed directly to Terrorist Investigation Division (TID) for investigation and are held under draconian counter-terror law, the Prevention of Terrorism Act (PTA).
These people are at a particularly high risk of torture. Detention under the PTA is indefinite, arbitrary and lacks the most basic safeguards of ordinary detention such as judicial oversight. Amnesty reports detainees' claims that torture is common in TID custody.
Under the PTA, TID officers are shielded from prosecution for torture if they claim they acted "in good faith".
Boat crews singled out
While it is a breach of Sri Lankan law to leave without going through an official port, it is a greater offence to organise boats that are leaving, unauthorised, for Australia.
When the navy intercepts boats it usually takes the passengers and crew to a nearby base and transfer the passengers to CID custody. CID investigates whether to charge the people with illegal migration. Those considered to be a boat crew member or organiser face the more serious charge of facilitation.
The navy and CID's treatment of the crew is reportedly particularly harsh at times.
Sajan, a Tamil bus conductor from the Northern Province, was on a boat for Australia. The passengers were hiding in the hull as the crew pretended to fish from the deck. Sajan said that once the navy boarded and found the passengers stowed away, the crew were beaten up for concealing the people under the deck.
Another intercepted passenger, a local government employee from the Northern Province, also described how authorities could be particularly violent with the crew.
A few people were mistreated by CID. They were beaten very badly. Not me though. I think the organisers and the crew were the ones who were mistreated.
Other people were harmed for failing to comply with the investigations. As one man said:
People who argued with the navy got beaten very badly.
Arun, a Tamil man from the Northern Province, was intercepted and taken to a nearby navy base. Arun described seeing CID cut a detainee's hand because he refused to reveal the name of the boat agent during questioning.
They pulled the skin up on the man's knuckle and cut it.
Another intercepted man described how an older man in the intercepted group could not hear the questions properly and took a while to answer.
The navy hit and kicked him, as well as two other guys who were innocent but they seemed to be beaten just to make the angry navy guys feel better.
Torture in custody
Numerous reports from non-government organisations have documented ongoing abuses in the custody of police and security forces. A 2013 report by Human Rights Watch documented 75 cases of rape alongside other forms of torture and mistreatment in custody.
In 2011, the UN's Committee against Torture reported that it was:
…seriously concerned about the continued and consistent allegations of widespread use of torture and other cruel, inhuman or degrading treatment of suspects in police custody.
This included ongoing torture following the end of the civil war.
In 2012 at the United Nations, Australia called for Sri Lanka to:
…take action to reduce and eliminate torture, abuse or mistreatment by police and security forces.
Despite this acknowledgement, Australian officials continue to work closely to resource and train Sri Lankan officials to conduct interception activities.
Australia's role
Since January 2012, Australia has received well over 8000 Sri Lankans by boat; more than 2000 in 2013. Many have been sent back to Sri Lanka.
Once people arrive and seek protection, Australia is obliged under the UN Refugee Convention, international human rights law and Australian law to ensure that we do not return them to a risk of torture or cruel, inhuman and degrading treatment.
Rather than extend protection, Australia seeks to prevent boats arriving by stopping them before they depart. It does this by working co-operatively with authorities inside Sri Lanka, under the auspices of "combating people smuggling".
Australia has effectively outsourced a new frontline policing of the border to Sri Lankan forces who stand accused of torture and war crimes. Prime minister Tony Abbott announced at the Commonwealth Heads of Government Meeting in Sri Lanka in November 2013 that Australia would give two navy patrol vessels to Sri Lanka to enable its navy to conduct more patrols.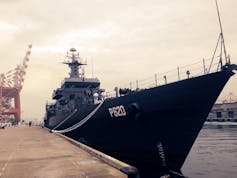 Australia has resourced Sri Lanka to do this work since at least 2009, furnishing premises and providing equipment such as vehicles, investigation and surveillance equipment.
Australian Federal Police and navy work closely on the ground with the Sri Lanka police, coast guard and navy to share information and provide training and operational support to aid their "disruption" of people-smuggling activities.
The government's description of "border security co-operation" conjures benign notions of criminal law enforcement. But stories from interceptees and independent reports suggest that brutal treatment by some Sri Lankan authorities falls well below Australian and international standards for the treatment of detainees.
Australia may not be directly responsible for the violent actions of the Sri Lankan authorities, but nor can it claim to be ignorant about the record of its border security partners.
While the Australian government may justify its cooperation on the basis of "saving lives at sea", it should also acknowledge the human price that is paid by people who are not only denied, by Australia's actions, the opportunity to seek asylum but are also placed directly in harm's way.
Australia should immediately reconsider its involvement in the program. Support should not be given unless Sri Lanka agrees to impose appropriate safeguards to ensure that people are not mistreated or tortured during interception and detention.
There is a real question whether such safeguards are possible considering the record of brutality in Sri Lankan custody. Nonetheless, it is incumbent on Australia to try.
If Australia wishes to be a good global citizen that protects people from persecution, this nation cannot turn its back on their abuse and definitely cannot be seen to support it.
---
*All interviewees' names have been changed in this article to protect their identity.