With Mercedes-Benz 2017 Fashion Week upon us, insiders will no doubt be contemplating what's new, exciting, and inspiring in the fashion world. The Australian designers set to feature this week are just a small sample of the local talent that make the nation's creative sector. They've been wowing the world for at least as long as our wine makers, and have long been debuting varying displays of creativity on the runway.
So why are they so often forgotten when talk turns to innovation?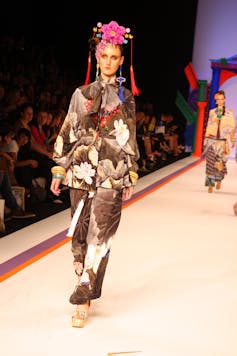 Current policy debates are often framed entirely in terms of high technology innovation drawing on investments in STEM: science, technology, engineering, and maths. But this is merely one (albeit important) form of innovation.
Local fashion manufacturers employ 37,000 people, while the sector itself (including modelling and styling) creates in total about 220,000 jobs. And while Australians are spending A$28 billion on fashion each year, the vast majority of this consists of imports of high-value designer fashion – that's A$15.2 billion at last count.
We export A$6.1 billion in textiles, most of which are unprocessed commodities that are sold back in the form of luxury brands by French, Italian, and British fashion houses. By contrast, the French fashion sector is valued at around A$50 billion, with exports valued at around A$14.6 billion (or 43%). This figure climbs to around 70-80% for locally produced luxury items.
Like Australia, France is a high labour cost country, and, as such, the focus on high-value manufacturing makes economic sense. France has a long history of leveraging the cultural capital in its creative sectors, while hardly being a laggard when it comes to high-technology innovation.
The great divide
In essence, innovation concerns generating something "new" and valuable to a user. In STEM, newness relies on genuine breakthroughs that address gaps in the market or substantially improve on existing technologies. Value is judged in terms of functional performance. Overseas evidence suggests developing and commercialising these breakthroughs requires investment in universities, a strong start-up sector to develop workable prototypes, and larger firms with the resources necessary to develop markets.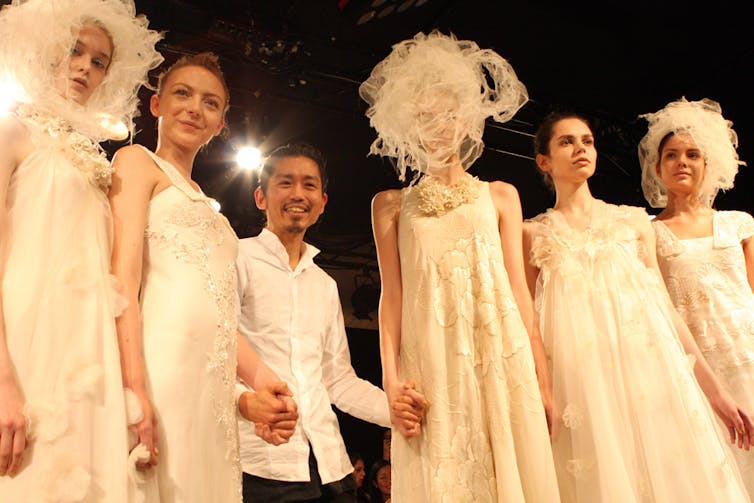 In terms of fashion, what's considered "hot" or in-season is rarely new to the world. Styles come and go; they're reborn and recycled, and are mashed-up. In some cases, such as for Melbourne-based fashion designer Toni Maticevski, his draping - how an item of clothing hangs - techniques are enduring. Value, in this context, is very different. it's highly symbolic and branded
In fashion, new ideas come from reinvention and combining old with new. For example, Discount Universe, the brand of choice for leading celebrities like Katy Perry and Kylie Jenner, developed an outrageous aesthetic style using outdated fashion sequin techniques. Founded in 2010 by two Melbourne graduates, the brand up-ended the accepted definitions of luxury ("discount") and status ("universe"). Discount Universe built a strong consumer community through its website, eventually attracting the awareness of celebrities who ensured the brand could expand both its ready-to-wear range and its high fashion line.
Fashion future
Australia clearly has the talent, but what policies could help the country's fashion industry compete on the world stage?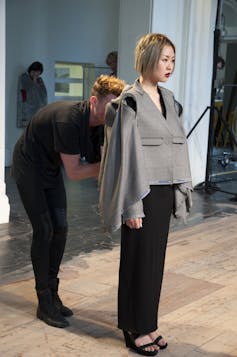 Universities are important, not so much as the source of new trends, but as a space to experiment and connect aspiring innovators. These institutions act as repositories for knowledge that may no longer be leading edge, but could one day be a source of value, such as leather-making.
Expanding and adding more apprenticeships to learn fashion crafts may also lead to fruitful ends. After all, at Savile Row tailor Gieves and Hawkes it can take up to 10 years to learn to cut cloth to their exacting standards, something that makes hiring difficult, but ultimately provides a rewarding career to those who do.
The relative decline of many former manufacturing sectors in Australia is perhaps an opportunity to retrain displaced workers as skilled craftspeople who can find employment in high-end creative sectors.
Melbourne designer Amanda Briskin's A-Esque luxury leather-wear brand is just one of many requiring craftspeople to expand globally. Likewise Louis Vuitton's purchase of RM Williams was partially motivated by access to the firm's atelier in South Australia .
Art meets science
Innovation also happens when when STEM meet the creative arts. For example, advances in both sports and materials science has generated a whole new range of active wear aimed at enhancing wearer performance.
However, people want to also look good, which is where the fashion sector comes in. "Athleisure" label P.E Nation developed by local designer Pip Edwards has done just this, combining brand marketing (Australia's image of active living), with materials advances to move active wear out of the sports stores and into luxury chains around the globe. With Australia's leadership in sports science, cross-overs like this offer much potential for future innovation.
Australia has long had a vibrant artistic scene that has translated into success in fashion, advertising, and industrial design – which are all critical to market success today.
The knowledge in these sectors is just as important to building a sustainable innovation economy as STEM disciplines, and should be part of a more nuanced innovation debate.