Climate change is already harming Australians' health and poses a significant threat for the future, according to a report released today by the Climate Commission. The Critical Decade: Climate Change and Health report synthesises existing information about the expected impacts of climate change locally and warns of more heat-related deaths, a rise in infectious diseases and greater mental ill-health.
Climate Commissioner and co-author of the report Professor Lesley Hughes explains the findings:
Our good health is the foundation for our way of life, our society and our economy. We all need clean air, clean water, tolerable temperatures and good food to sustain our health. Climate change threatens the health of the ecosystems we rely on, undermines our food security and pollutes the atmosphere that gives us a stable climate.
The Climate Commission's report, The Critical Decade: Climate Change and Health, is a summary of the latest scientific findings about how climate change affects our health.
Some of the direct risks of climate change include heat waves – extreme heat kills people. Our health is also affected by extreme events, such as bushfires, floods, cyclones and droughts, and it is predicted that the frequency and/or the severity of these events will increase in the future.
Then there are the more indirect aspects. We know, for example, that extended periods of drought can be associated with increased stress and mental health problems in rural communities.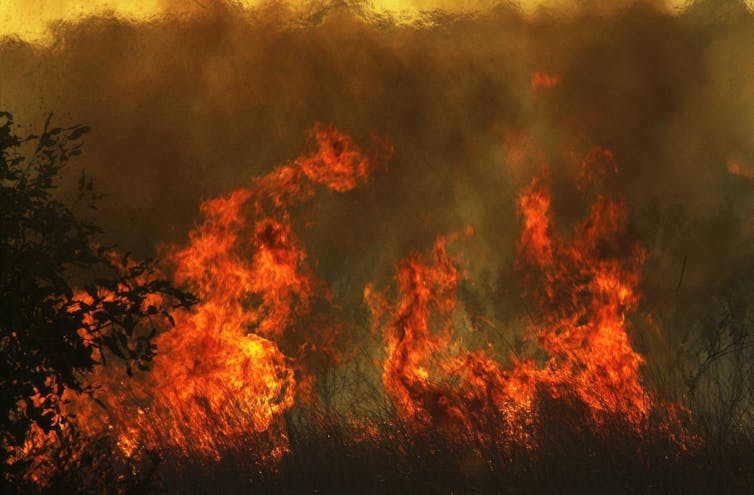 In terms of a temperature rise of a few degrees, what specific impacts can this have on the body and what are we likely to see in terms of greater illness and death?
At the moment, we know that when we get heat waves, which are several days in a row at hotter than average temperatures (for southern states this might be several days in a row in the high 30s up to mid-40s), there is an increase in hospital admissions and increase in death rates, particularly amongst the elderly and people who have pre-existing chronic illnesses, such as kidney and heart disease.
Heat is a silent killer and even in a developed country like Australia, people die from the impact of excessive heat.
What kind of economic impact are we likely to see from the increased burden on the health system?
Our health infrastructure during some natural disasters and very hot periods often doesn't have the resources to cope, for example, with sharp increases in hospital admissions.
There will also be economic impacts of rising temperatures via the impact on occupational health. People who work outside, in unventilated environments, in mines and agricultural industries, for example, are vulnerable to the impacts of excessive heat. Any increase in the number of days lost due to heat will have an impact on productivity, with flow-on impacts to the economy.
In terms of an increase in infectious diseases, what changes can we expect to see over the next five to ten years in Australia?
Dengue is already in Australia – at the moment it's confined to the northern areas of Queensland. It's carried by mosquitoes called Aedes aegypti. The area that the mosquito can live in is dependent on the climate – humidity, rainfall and temperature.
We're very confident that temperatures will continue to rise and if that comes with an increase in rainfall and humidity as well, it is likely that the area occupied by the mosquito will expand. If this happens, a much larger portion of the population will be potentially exposed to infection.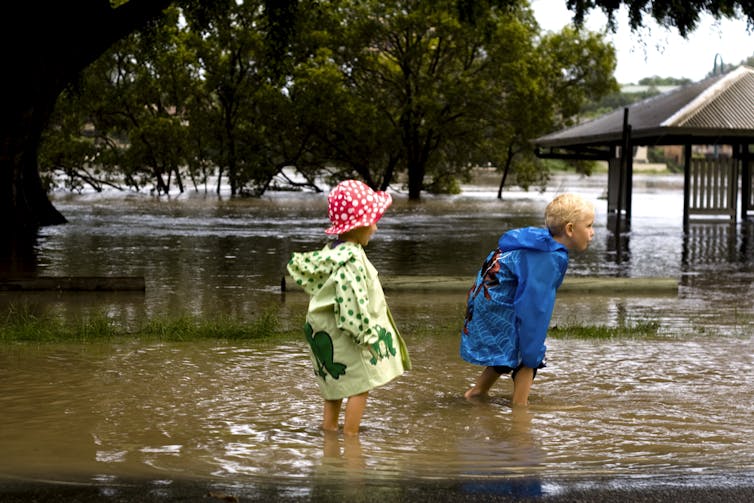 Who is likely to be most affected by these changes?
The risks from climate change will particularly affect sectors of the community that are already vulnerable - such as the elderly, children, people in lower socio-economic groups, people who live in remote regions, and Indigenous communities.
The report tells us that prevention is better than cure. What type of preparation is needed in the short- to medium-term to get us ready to cope with these health impacts?
Our health system needs to plan ahead to cope with the climate change that is now unavoidable.
We need to plan for increased hospital admissions during periods of hot weather in the future. Our emergency management services also need to be prepared for potential increases in the frequency and intensity of extreme events such as floods and bushfires.
The health professions have a very important role to play. This report has been endorsed by a large number of professional health bodies, including the Australian Medical Association, the Australian Nursing Federation and the Public Health Association, and some of the best known and most respected medical professionals in Australia, including Professor Peter Doherty, Professor Fiona Stanley, and Professor Ian Frazer.
This report should be a wake-up call to build awareness about the health risks of climate change.