For Australians, the accolade "sporting capital of the world" is arguably more prized than "world's most liveable city".
Australian cities (and the states) have appeared hell-bent on outdoing one another in building bigger and better sporting venues in pursuit of this moniker. Likewise, across the world, the construction of new stadiums and arenas has been increasing over the last 30 years. However, recent developments suggest that times may be changing.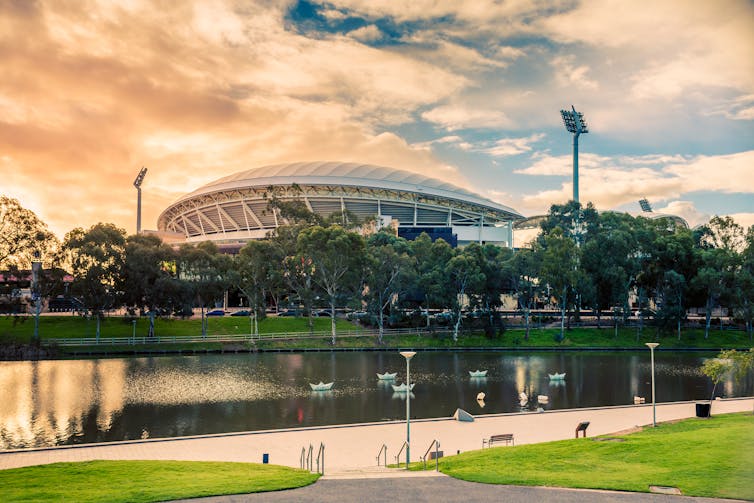 The Australian sports market is comparatively small. As a result, there has been a rationalisation of venues, moving from traditional suburban grounds to multi-use, centrally-located ones. For example, in Victoria, AFL matches are generally now played at either the Melbourne Cricket Ground or Docklands Stadium (now known as Marvel Stadium). Following this example, in 2012 the New South Wales state government announced that funding was to be focused on seven venues across the state, with other venues earmarked for training and exhibition matches.
However, Labor opposition leader Michael Daley has announced NSW Labor will not rebuild either the Sydney Football Stadium at Moore Park, or proceed with an $800 million upgrade to ANZ Stadium if it wins government at the March election.
The backlash has been swift, with NSW Sports Minister Stuart Ayres calling Labor's plan "irresponsible", suggesting it would leave Sydney as a "sporting backwater" . National Rugby League (NRL) chief executive Todd Greenberg is also threatening to move the NRL Grand Final away from Sydney if the stadium upgrades are stopped.
Indeed, of all the nation's state capitals, Sydney appears to be the most befuddled in terms of planning and simply getting on with it. After years of controversy and cost blow-outs, even Perth has welcomed its own new stadium ahead of this year's cricket season.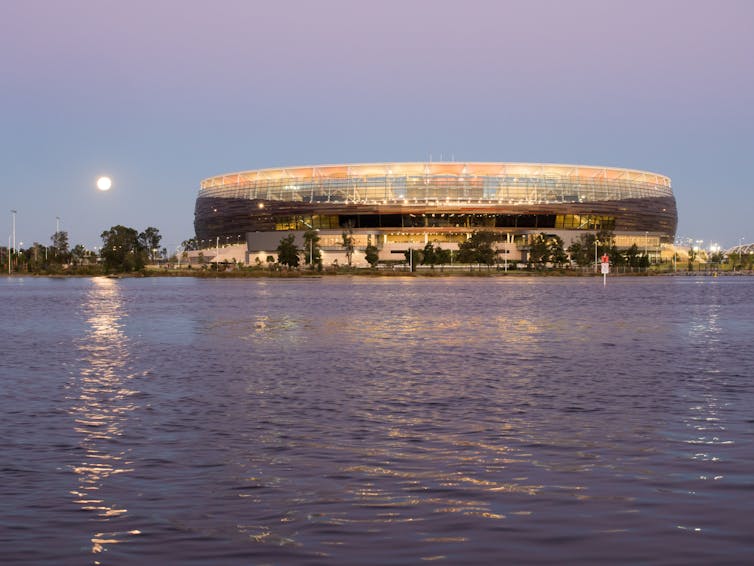 As a nation, our love of watching sport is undeniable, but our love of building large multi-purpose stadiums appears to be waning. With a few exceptions, the decades-long infatuation with building large multi-purpose stadiums is now met with a healthy amount of scepticism. Again, that trend can be seen in some overseas markets.
A global trend
In the United Kingdom, sports teams typically own their own venues. These teams are now financing the construction of new home grounds through a combination of bank loans, property development, and private finance. When there is local government involvement, financial support can be in the form of a loan.
Sporting developments involving the substantial investment of public money are unpopular in the UK. For example, there is ongoing frustration that the London Stadium (site of the London 2012 Olympic Games) continues to cost taxpayers money. Built for an initial cost of £486 million, it required a further £323 million to convert it for use by West Ham United Football Club, a soccer club in the English Premier League. The club pays a tiny yearly rent that does not cover running costs.

Historically, in the United States, venues were privately owned, but there has been a shift towards public subsidies for sporting venues. One study suggests about 70% of stadium development was publicly funded. While the amount of public funding is high, this contribution is not always from public subsidies. Hotel taxes, tax exemptions for venues, infrastructure improvements, and lottery funding can be used. Indeed, the construction of new venues is an often-used ploy to encourage sporting franchises to relocate to new cities. (Franchise relocation is so common in the US that it even appears as an option in video games.)
Yet even here, there are signs that the tide of public opinion may be turning against this practice. The US$700 million contribution toward the Atlanta Falcons stadium and the US$750+ million outlay for a new Las Vegas stadium have been criticised.
In Australia, KPMG recently conducted a study on Australian stadiums, highlighting how the costs for ongoing maintenance, repair and reinvestment of Australian stadium are significant. This can be more than 2% per annum (e.g. A$4 million per annum for a $200 million stadium).
State governments, who own many of the 12 large-capacity multi-purpose stadiums in Australia, now have to justify government spending on sports stadiums. Should public private partnerships (PPP) of stadiums be considered, where the cost is bridged through increased private sector funding?
Any benefits to partially privatising arenas?
The PPP model sees private contribution in return for a proportion of revenue over a period of time. In the US, public-private partnerships are now the most frequently used funding mix for new sports venues. Such arrangements add value and either lower the financial burden on taxpayers or allow a superior venue to be constructed.
Fully privatising sport stadiums is also being adopted. For example, the central government of Japan plans to privatise the National Stadium to be built for the 2020 Tokyo Olympics after the sports event ends. It is hoped that this move will reduce the running costs and the burden on taxpayers.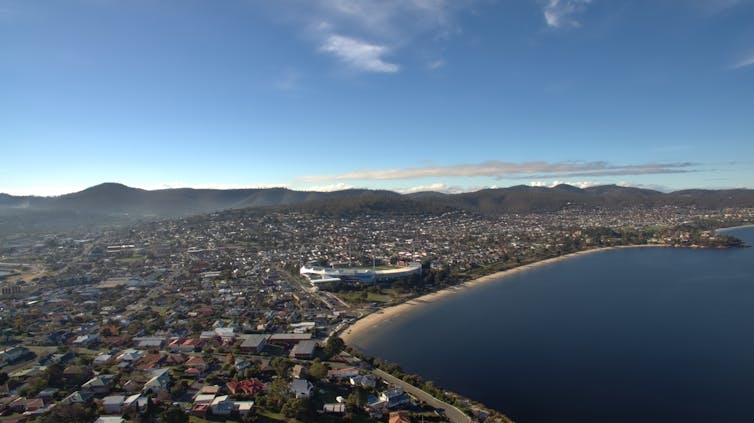 Elsewhere, it is now common for privately or club financed stadium redevelopments to incorporate residential property development to generate income for the club. Yet in Australia, it is rare for government financed venues to look beyond the stadium itself. In contrast, the Cronulla Sharks, who own their own stadium, have been able to enter into a partnership with Capital Bluestone to develop residential and retail properties that will generate income for both parities.
A study on the relationship between stadium funding and ticket prices in the US revealed that the average ticket prices increased seasonally, regardless of the composition of stadium funding. The results indicated that on average, there is a reduction of US 42c in ticket prices with a 10% increase in public funding.
With proceeds from privatising the NSW Land Titles and Registry office funding the stadium redevelopment, we consider that the question of privatising stadiums should be at least discussed. Otherwise, other publicly owned assets may need to be sold off to fund stadiums.