I can still vividly recall my acute embarrassment and anguish when, in 1997, people thought I'd won the Bad Sex in Fiction award. At first, I had no idea what was going on. Students and colleagues at my university came up to me in the corridor: "I didn't know you were a pornographer…"; "Congratulations on the bad sex prize…"; "Is it true that you write pornography?" and so on.
They had confused me with my namesake – who had indeed just won the award – for a passage in his novel The Matter of the Heart in which a male character "reached for a condom" and the female "grinned and writhed on the bed, arching her back, making a noise somewhere between a beached seal and a police siren".
My students and fellow academics thought I'd written that? It was excruciating – both the writing and the confusion of authorial identity. I attempted to clear my name by writing about it in an essay called The Double, later published in my book The Uncanny. But as I realised at the time (this was part of the anguish), I would never succeed. I continue to get mixed up with the other Nicholas Royle, winner of the Bad Sex in Fiction Award.
Ménage à deux
Things have become more complicated since I've started publishing novels myself. No novelist who is serious about writing, it seems to me, would want to win the Literary Review's Bad Sex award. But it's difficult not to be conscious of its existence as you go about the business of writing or redrafting.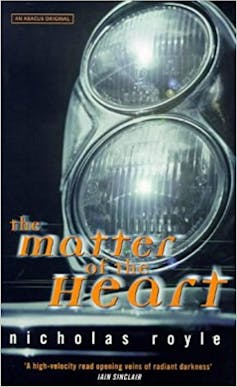 "An outstandingly bad scene of sexual description in an otherwise good novel" – the Literary Review rubric certainly haunted me when I was working on my most recent novel, An English Guide to Birdwatching – not least because it's a novel about two people called Nicholas Royle and because it's very much a novel about sex.
"Sex" is perhaps the most complex and deceptive three-letter word in the English language. It gets up to all sorts of stuff. And it goes all the way down – as in the prepositions we use, such as "up" and "down".
As the critic Paul de Man once remarked:
Words have a way of saying things which are not at all what you want them to say. You are writing a splendid and coherent philosophical argument but, lo and behold, you are describing sexual intercourse.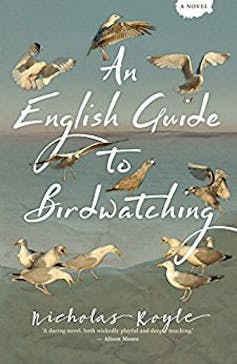 What goes for philosophy goes for other kinds of writing. A good novel will always be about sex – though in ways that may not be obvious, even (or especially) to its author. Shakespeare, for example, clearly has a fascination with what is rather circumspectly (if not circumsexually) called "bawdy", and often it is difficult to know where to draw the line or limit of sexual wordplay in his writings.
Thanks to psychoanalysis, we have a deeper appreciation than ever of the extent to which writing and the sexual or erotic are bound up with one another. All creative writing, Freud suggested, is a kind of foreplay. An English Guide to Birdwatching is about the sexual or erotic tangles not only between people, but also in ornithology and the lives of birds, in the world of what we call our "feathered friends".
Coulda been a contender
There is a key scene in the novel, however, involving a man and two women, and I was quite conscious, as I was writing it, of the phantom eyes of the Bad Sex award judges peering over my shoulder. I needed the scene to be bad – to include cliché and "explicit language", to have a somewhat embarrassing, stilted and artificial quality. That was part of the metafictional strangeness of the scene, for it involved (without giving too much away here) at least one Nicholas Royle.
But I was also keen to ensure that it was not so bad that I would end up being a contender for the Bad Sex award. Accordingly, I sought to complicate the tone and language in various respects: instead of fellatio, for example, a character speaks of WB Yeats's "burning roof and tower" – and there's evident extravagance in other aspects of the passage.
It was a relief to read the review in the Financial Times, which described the novel as "Rachel Cusk rewritten by Georges Bataille, full of strange sex, sudden violence and surreal twists". But it was dismaying to read another review, in The Guardian, which referenced the clichéd language ("complexioned young beauty", "pert breasts" and so on) without any ear for the tone and playfulness of the text.
Indeed, it filled me with foreboding: if someone could misread the novel like this, surely I was in danger of being considered for the Bad Sex award? Fortunately, in this respect at least, the novel passed without notice.