Former coup leader Josaia Voreqe "Frank" Bainimarama has won re-election in Fiji. But he did so in a country where press freedom is severely limited, and authoritarian rule is used to curb dissent - even from the once highly influential Methodist church.
The election, held on November 14, saw fairly weak voter turnout - though its conduct was fair according to an international observer mission co-chaired by Jane Prentice, a federal Government MP from Queensland.
A more complicated story lies behind the Multinational Observer Group's preliminary view that the election is "on track to reflect the will of the… voters".
---
Read more: Two past coup leaders face off in Fiji election as Australia sharpens its focus on Pacific
---
Bainimarama seized power in a coup in 2006 before holding an election in 2014. He invited the group to observe to satisfy the international community of Fiji's return to democratic stability. His Fiji First party will form government after winning 50.02% of the vote.
The Social Democratic Liberal party (SODELPA), led by Sitiveni Rabuka, another former Prime Minister and coup leader, won 39.85% of the vote. The National Federation Party will take the remaining three seats in the 51 member parliament.
Rabuka once characterised democracy as a "foreign flower unsuited to Fijian soil". The key point here, as I have argued, is that restrictions on free speech means that there is no way of testing popular Fijian opinion.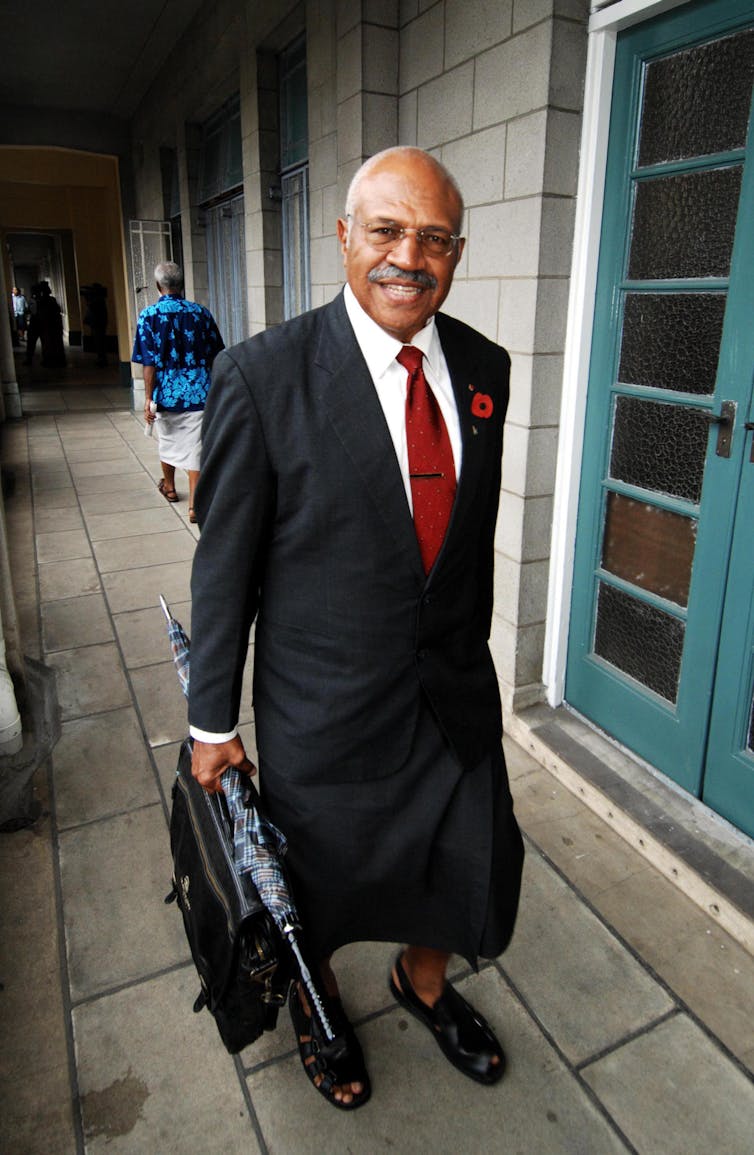 The Multinational Observer Group described the election as only a "step" towards democracy. Four of the opposition parties say the provisional results don't match what their scrutineers observed. SODELPA argues that the complicated voter registration process meant that 30,000 citizens were turned away from polling stations. They were allegedly told that they were not properly registered. In a strong democracy, the claim would at least be possible to verify.
---
Read more: Fiji coup leader gets the democratic approval he wanted
---
Poor weather, which saw voting suspended and rescheduled at 23 polling stations, undoubtedly played a part, but voter turnout of between 53% and 61% across polling stations is a sign of democracy not working to its potential. The Fijian media is unlikely to analyse voter turnout, nor any aspect of the election's conduct.
The Fiji Times' limited and shallow coverage of the election campaign reflects its turbulent relationship with the Media Industry Development Decree and other laws and practices that restrict impartial political journalism.
The Fiji Times no longer leaves blank spaces where banned stories would have been published. However, the newspaper and its editor have been found guilty of contempt of court for publishing an article critical of the judiciary and, while ultimately acquitted, the newspaper was charged with sedition in 2018.
---
Read more: Fiji's media still struggling to regain 'free and fair' space
---
The requirement for journalistic "quality, balance, (and) fair judgement" and penalties for non-compliance are set out in an act of parliament. The act is selectively enforced. The Fiji Sun is polemical and partisan. SODELPAs "false propaganda" is the newspaper's "analysis"' of the 10 percentage point drop in support for Fiji First from the 2014 to the 2018 election.
Under normal circumstances, the unprecedented number of government initiatives rolled out across the country in the last four years should have been enough to carry Fiji First to a bigger victory.
There can be no independent scrutiny of the Fiji Sun's claim that the "abnormal" circumstances of the 2018 campaign included SODELPAs "strong pro-indigenous campaign (being) riddled with lies".
It is true that the Fijian economy has grown at an annual average of 3.6% over the past five years. It is also true that investment in education, health and transport infrastructure have improved people's standards of living.
Yet, there are no conventions of caretaker government to moderate the use of incumbency for political gain. The Multinational Observer Group has indicated it is likely to recommend "against government ministers and senior officials conduct(ing) a range of high profile activities, such as concluding commercial contracts, opening buildings and dispensing government grants and funds during the campaign."
Restrictions on freedom of association have been used against trade unions which object to Bainimarama's authoritarian style. They have been used against the Methodist Church which preaches a strong indigenous nationalism and has been a key influence in previous election campaigns.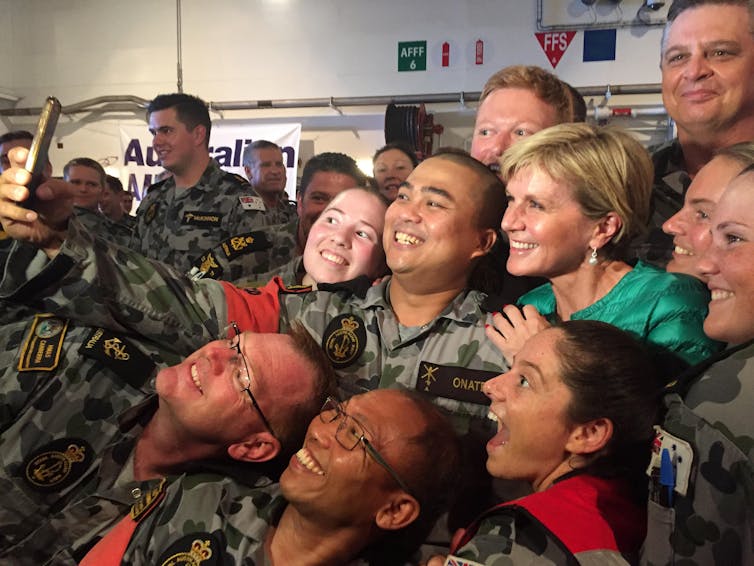 Bainimarama's Fiji First's indigenous policy is based on multiracial equality as a path to the disruption of aristocratic self-interest. It is the only party to have significant multiracial diversity in its parliamentary membership.
SODELPA makes the case for custom and tradition in public life. For a formal political role for the Great Council of Chiefs and a comprehensive review of the 2013 Constitution.
It may have been a free vote. But the conditions for an informed vote – scrutiny and robust debate - were not present. Bainimarama had military support; significant under a constitution that gives the military overarching authority for the "well-being" of Fiji and all its citizens. This perhaps helps explain the argument that: "one reason for the return of elections is that Bainimarama is confident of winning them".
Bainimarama's position is secure. Fiji's political stability is assured – but only for the moment. Democratic institutions are not strong. One cannot be sure that they enjoy durable public support. Fijian politics beyond Bainimarama is uncertain, unpredictable and insecure.