As the bright lights of the London 2012 Paralympic Games begin to dim, and as the media focus diverts back to everyday life, we're left with a pertinent question: where to now for disability sport in Australia?
The Australian team performed brilliantly, coming fifth internationally, with a total of 85 medals on the official medal count, behind the world sporting powerhouses of China (231), Great Britain (120), the Russian Federation (102) and the Ukraine (84, but with one more silver than Australia).
Individually there were a number of standout performances, with Jacqueline Freney bringing her eight gold medals in the S7 swimming.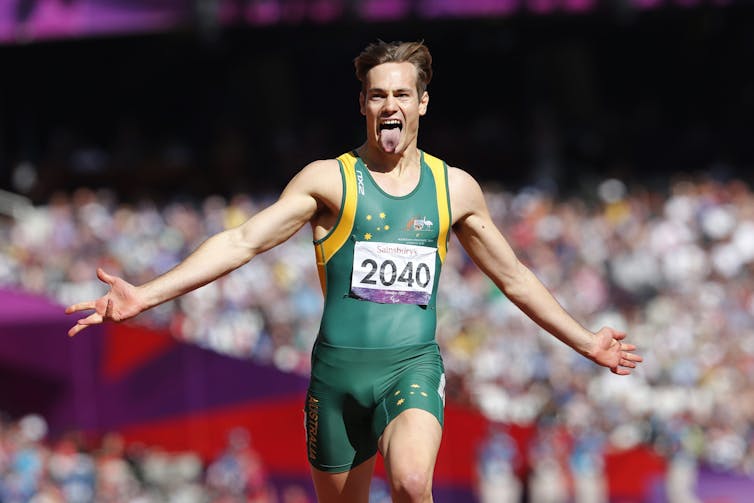 Who would have thought somebody would have equalled or outshone Matthew Cowdrey's five gold medals and two silver medals, that gave him a total of 22 Paralympic medals for three Paralympic games.
The men's and women's wheelchair basketball teams, (two silver) together with the wheelchair rugby team (one gold) received well-deserved medals.
Yet, how does this elite performance translate to grassroots participation of people with disability in sport in Australia?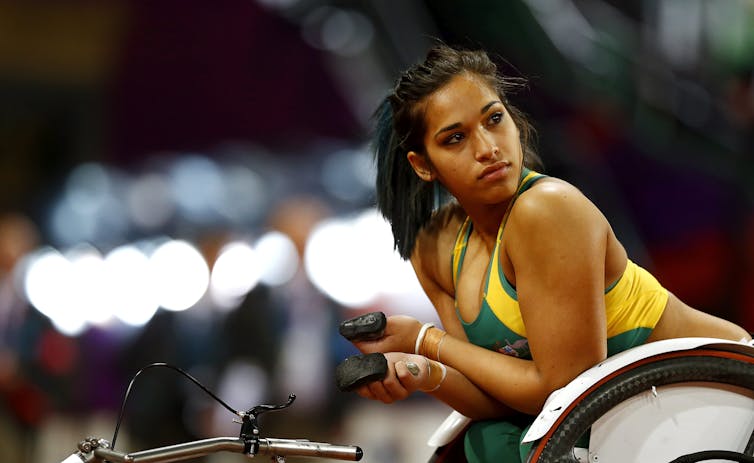 Representatives from the International Olympic Committee (IOC) and the International Paralympic Committee (IPC) will tell you that elite sporting success acts as inspiration for ordinary people to get motivated to participate in sport, in what is known as the "trickle-down effect".
Participation
Research carried out by the Australian Centre for Olympic Studies at UTS by Tony Veal (UTS), Kristine Toohey (Griffith University) and Stephen Frawley (UTS), including an examination of participation rates of Australians in sport, refutes this assertion – at least for Olympic sports.
The research took data from the Exercise Recreation and Sport Survey (the study was a joint initiative of the Australian Sports Commission and State and Territory Departments of Sport and Recreation) on the frequency, duration, nature and type of recreation and sports activities participated in by persons 15 years and older annually between 2001 and 2010, and tracked participation rates.
No increase of participation in Olympic sports was found.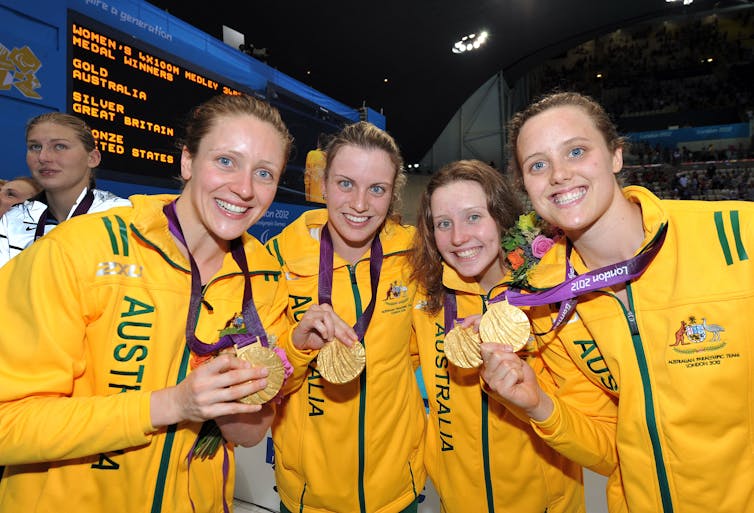 Similar work cannot be carried out for Paralympic sports – simply because the data does not exist, as the research funded by the Commonwealth and State departments of sport never included a disability module.
The Australian Bureau of Statistics general social survey identifies that people with disability participate in sport significantly less than other Australians.
These participation rates are even lower depending on the type of disability and the higher the level of support needs an individual requires.
On a closer examination, two recent research reports critically examine the participation of people with disability in sport.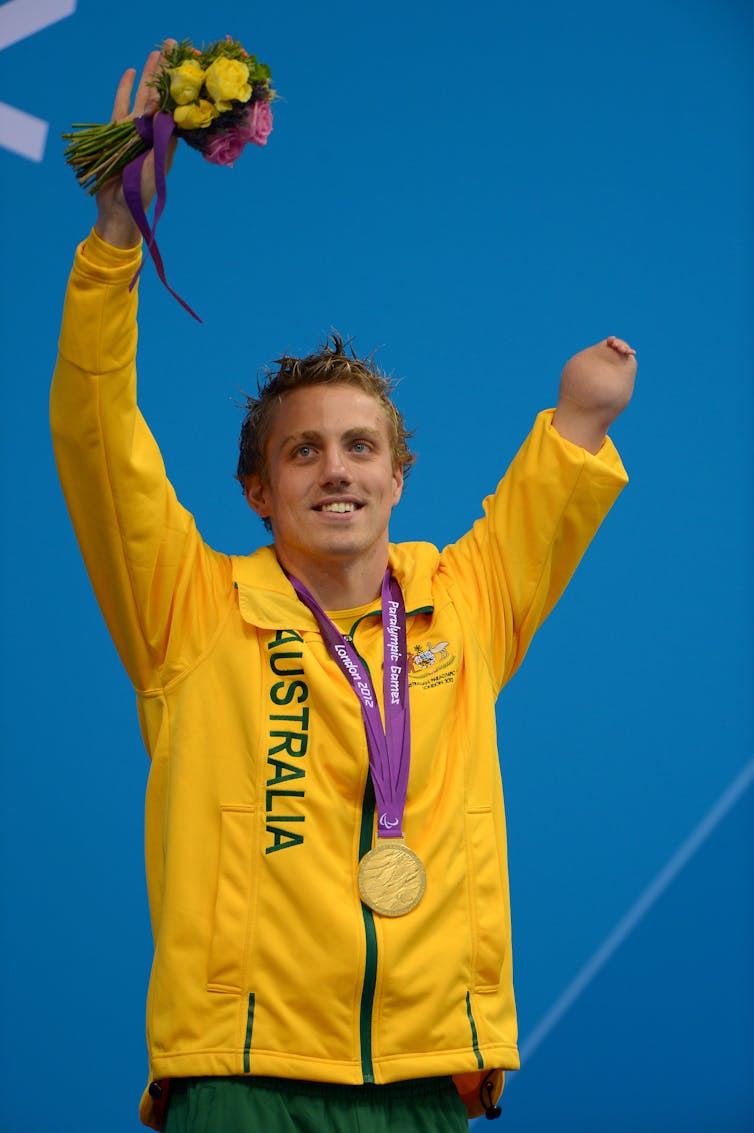 The first, released on the day of the opening ceremony of the London 2012 Paralympic Games, Disability Rights Now evaluates Australia's performance against the UN Convention on the Rights of Persons with Disabilities.
It documents the marginalised position of people with disability within Australian society and in reference to other nations in the OECD and reports by the United Nations. That includes those living in poverty, with relatively low levels of employment and a high degree of unmet needs to address basic living conditions.

With regards to sport, the assessment of Article 30 of the Disability Rights Now report on sport and recreation participation of people with disability states: "Support for grassroots participation and pathways to elite level competition are lacking …"
Instead, there is a reliance on the Australian Paralympic Committee to use its very successful Paralympic Talent Search program to identify potential Paralympians ahead of implementing a broader process of grassroots participation in disability sport.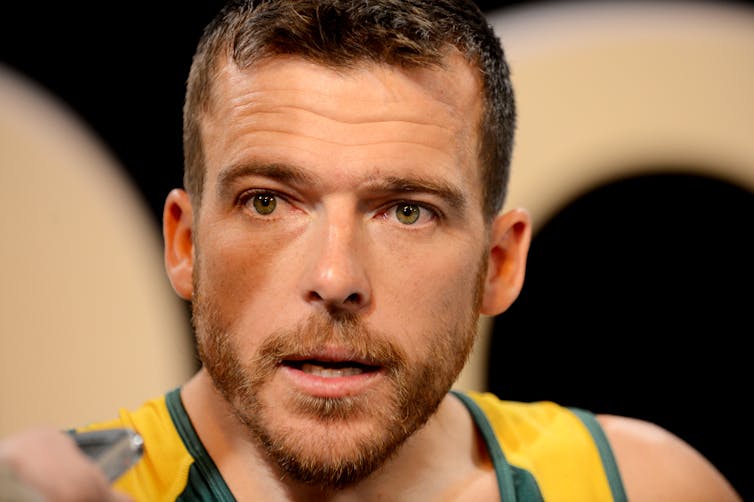 The emphasis on elite development ahead of grassroots participation is compounded as it was estimated in 2008 that 85% of disability sport funding at the Commonwealth level went to the Australian Paralympic Committee and Paralympic sport.
Of course, sport funding goes beyond the Commonwealth but the 2009 Crawford Report called The Future of Australian Sport identified a series of deficiencies in the current system and called for more funding for "sporting and other organisations that provide services and support to athletes with disabilities at both the elite and community level".
The reasons for lower levels of participation are complex. A report by myself and UTS researchers Tracy Taylor, Aron Murphy (now University of New England) and Daniel Lock (now Griffith University) documents the complex set of intrapersonal, interpersonal and structural constraints people with disabilities face in trying to participate.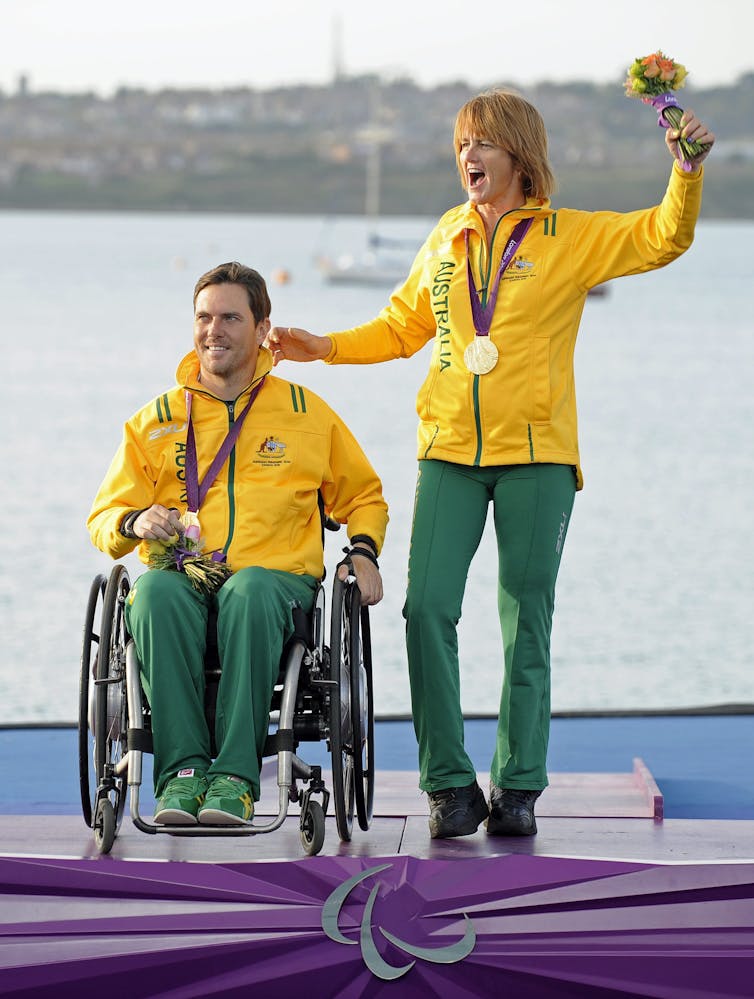 The right fit
Unlike previous studies, our report examined the constraints through looking at ten separate disability groups and five levels of support needs. It showed for the matrix of each disability type and support need there were a significantly different mix of constraints that needed to be negotiated in order to participate in sport.
For one of the most marginalised groups – people with intellectual disabilities with high support needs – parents with children who enjoyed sporting activities could see the benefits that sport and physical activity brought their children.
But those same parents were continually frustrated in their attempts to find their children appropriate support and activities in their local areas.
Opportunities to participate are great for the individual and also for the family as one sibling stated, when the desire to participate and the means to do so come together:
It's incredible […]. He [the brother] is like a flower that has opened up since he started. He is toned, more coordinated, starting to do the routines more clearly […] He runs into the class on Saturday morning. The other members of the class say they like having him there. A few of them are on his Facebook, others want to be, but he is picky!!.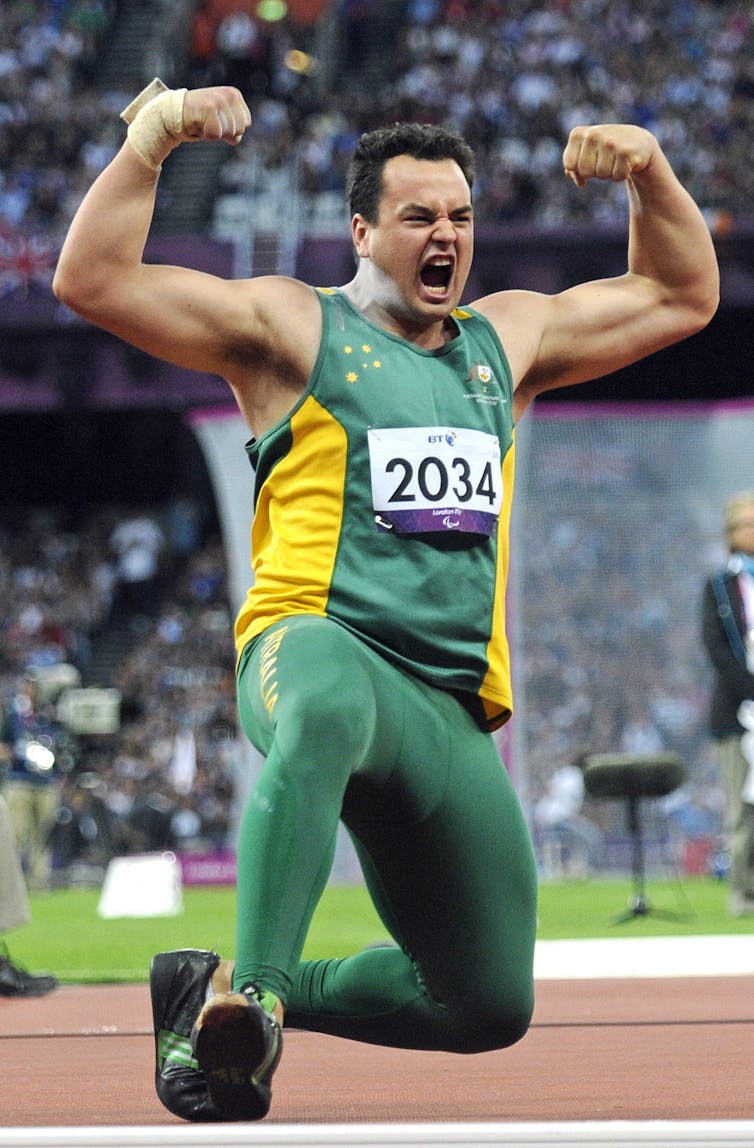 At the Federal and State government levels, hope is on the horizon. The National Disability Insurance Scheme is being piloted. This includes individualised funding packages providing opportunities for people with disabilities and their families to not only get the care that they need but also broker their own sporting futures.
And that, is has to be said, is a goal worth cheering for.