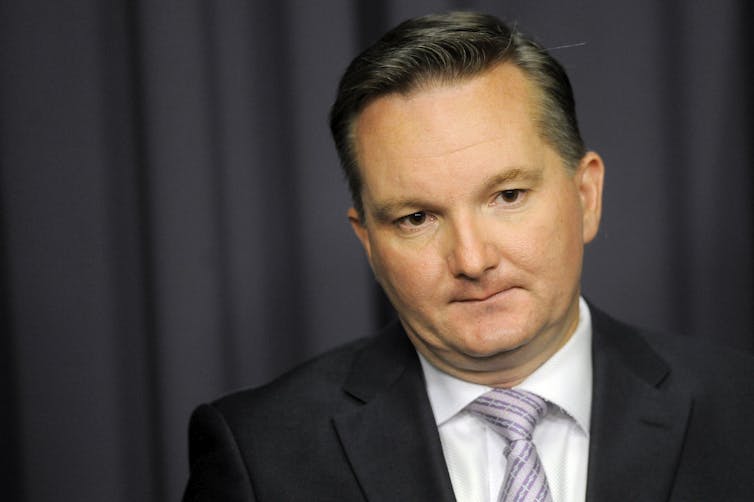 Update 3:20: Resources and Energy Minister Martin Ferguson, highly respected in the business community, has announced his resignation declaring it the honourable thing to do. Ferguson called on Labor to reclaim the legacy of the Hawke and Keating governments, and condemned the resort to class warfare rhetoric.
…
Now it really is over. As the Gillard government looks a smouldering ruin, Kevin Rudd today declared – through a spokesperson – that he had given up the quest to get back the job he feels was stolen from him.
"Mr Rudd wants to make 100% clear to all members of the parliamentary Labor party, including his own supporters, that there are no circumstances under which he will return to the Labor party leadership in the future".
Rudd might have drawn a line under this debacle as he prepares to set off overseas. Abroad, he will be feted as a former PM and an experienced voice in international affairs.
He might wish he never had to come back.
At home, his unfulfilled ambition has cost some of his supporters dearly. The well-respected Tertiary Education Minister Chris Bowen has quit. The triumphant Gillard forces made their views clear. On Thursday night Defence Minister Stephen Smith said "there are a range of people who need to seriously consider what they do now". Bowen had not been in the public front line of the Ruddites but, a well known supporter in last year's ballot and this week's push, he has been recently active with his colleagues.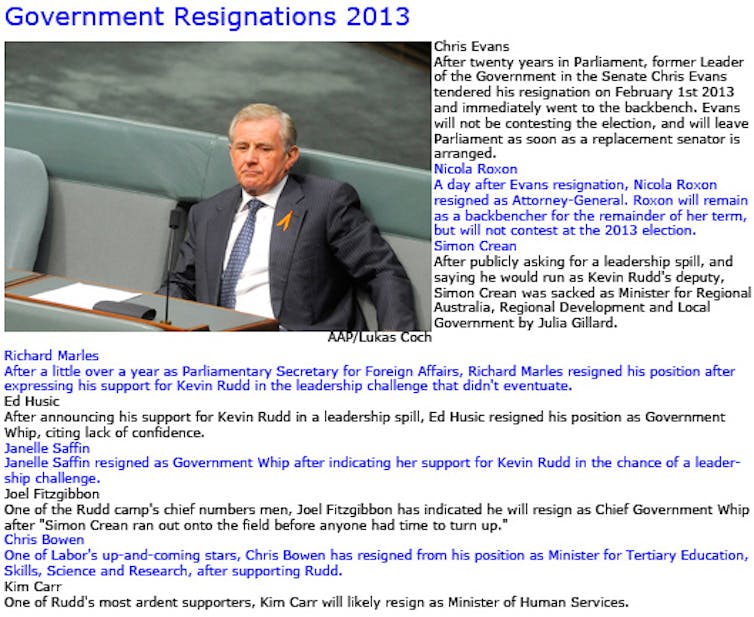 Regardless of this, a wise PM would have wanted Bowen to stay in cabinet. He carried a huge burden when in the Immigration portfolio. He is experienced, competent and articulate (if Rudd had won, he would have become treasurer).
This year he has seen the best of times and the worst of times. In the February reshuffle he escaped Immigration to the much more congenial Higher Education. Now he's a backbencher. After the election Bowen, who holds a western Sydney seat on 7.8%, might be out of parliament altogether if things go really badly.
Human Services Minister Kim Carr, a prominent Rudd supporter demoted from cabinet by Gillard some time ago, is set to resign from the frontbench too. He's also got the message.
Having blown Rudd out of the water, the PM and her senior supporters are in a punishing mood, but it is unlikely to work to the government's advantage. The resignations just underline how divided the party is.
Gillard now has two vacancies in her cabinet – she sacked Simon Crean, who triggered Thursday's events with his call for a spill. Then there is the expected Carr outer ministry position. Parliamentary secretary Richard Marles resigned on Thursday, as did three whips, including Chief Government Whip Joel Fitzgibbon.
Despite Fitzgibbon's disloyalty to the PM, the Gillard camp this week praised his skills in keeping Labor's parliamentary numbers in line (as things turned out, his mustering skills weren't so good in getting votes into the Rudd yard).
The whips are elected by caucus. Finding three new whips to keep the Labor MPs from missing any votes in the final difficult months of the hung Parliament will be a challenge in itself.
The word around Gillard circles is that she is likely to want only a limited reshuffle, but with a significant number of frontbench vacancies, the changes inevitably become quite substantial.