From the Tower of London to Edinburgh Castle, from Stonehenge to Brighton Pier, tourism is a vital industry for the UK. It is worth £125 billion a year to the economy, constituting 9% of GDP and 10% of total employment.
A big slice of that comes from tourists from other parts of the European Union. In Scotland, for example, where I am based, visitors from the EU account for just over 54% of visits and just under 42% of the £10 billion annual tourism expenditure. In the other direction, the EU is the top destination for 76% of UK holidaymakers and 68% of business travel. A key question, then, is how this will be affected if the UK votes to leave.
Brexit would certainly impact on sterling, at least in the short term, and a weaker pound would increase what it costs British consumers to visit or holiday abroad – while also potentially offering better value for money to in-bound tourists. This might affect the UK's longstanding tourism balance of payments deficit, which means that British residents spend more money overseas than tourists coming to Britain spend there.
Since the UK joined the then EEC in 1973, it has certainly been easier to travel within the bloc by air. This is hugely important, since 73% of international visitors come to the UK this way (and 87% of visitors to Scotland). The relative cost of flights has decreased thanks to the removal of restrictive air-service agreements within the EU, which created the single aviation area; and also thanks to the Open Skies policy, which allows any American or EU airline to bid for all transatlantic routes.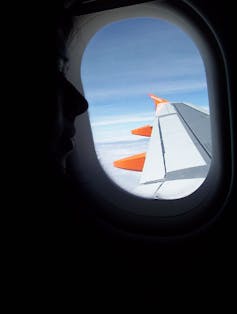 For airlines, Brexit would mean negotiating new service agreements for destinations and visitor-generating markets across the EU 27. The UK would obviously seek to maintain Open Skies, but with access comes treaties, rules and costs. The risk is that competition would reduce and air fares would rise. Ryanair, easyJet, Qantas, Thomas Cook and Heathrow and Gatwick airports have already registered concern at what Brexit could cost. Airlines and other travel providers also benefit from closer security cooperation across EU boundaries.
The consumer perspective
For tourists, there are many other factors that affect the cost of travel besides airfares. Brexit would see duty-free return for tobacco, wine and spirits between British and EU destinations. Some see this as a benefit, though the British would lose the right to purchase virtually unlimited amounts of duty-paid goods from EU countries on returning from the continent. And the UK benefits from tariff-less trade in areas such as food and beverages. These lower material costs would no longer be passed on to tourists, which currently improves the value of the UK with its high VAT and significant air passenger duty. You would have to offset this loss against any benefit from a lower level of sterling, of course.
Access to free healthcare services across much of the EU in the form of European Health Insurance would inevitably need to be renegotiated, too. As for the EU's environmental regulations, these have encouraged tourism in both directions by making bathing water and sewage more bearable. In terms of the environment and specifically water quality and sewage, it would be interesting following a Brexit to see if the Scottish/UK government keeps the pressure on the relevant operators to maintain current standards.
Then there are mobile phone roaming fees. They are being abolished across the EU in 2017, which will benefit tourists in both directions. If the UK leaves the EU, it would be left out.
On the other hand, an unarguable benefit if EU destinations became more expensive and less accessible for British holidaymakers – due to a weaker pound and these other rising costs – is that it might increase demand for holidays at home. Vote to leave and there could be further growth in the British staycation.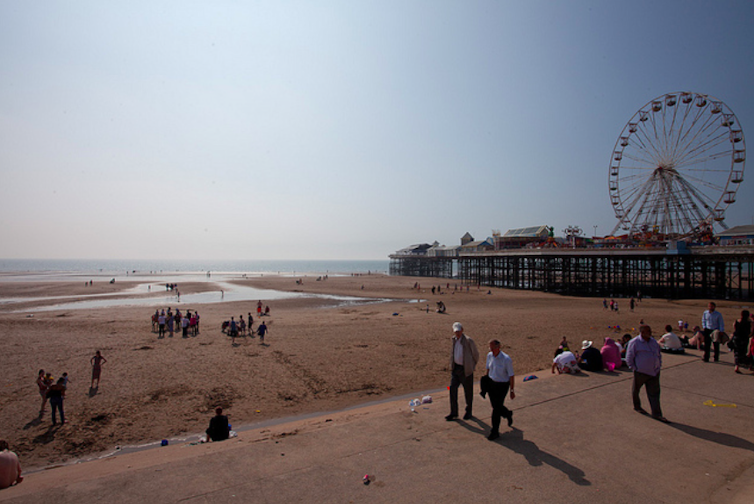 At the same time, Brexit would trigger compensation claims for delayed or cancelled flights. Pan-European compensation arrangements predate EU membership, though UK travellers do benefit from EU directives and legislation improving consumers' rights to compensation for delays. And in future British tourists would miss out on the enhanced protection that will flow from the Package Travel Directive in 2018.
Meanwhile, there would be the prospect of national-level renegotiations over the arrangements for when tour operators collapse; as well as the rules for British owners of holiday homes elsewhere in the EU in relation to asset protection and taxation. These home owners also currently benefit from levels of protection flowing from EU membership.
Wider matters
Some argue that a distinct/stand-alone/independent UK would attract more visitors from overseas. But the rich heritage and iconography of the UK has long attracted visitors already and is unlikely to change. It is also claimed that Brexit could see us benefit from tourists from the Commonwealth (Australia, Canada, New Zealand, India and Pakistan are cited). Realistically, when you look at the visitor statistics, you realise these nations are of limited significance in terms of tourism.
Uncertainty, which is not good for exchange rates, is also not good for business and business locations. If Brexit catalysed a relocation of corporate headquarters it is probable that business and conference traffic to the UK (and Scotland) would diminish. Meanwhile, those wanting to work in the EU area outside the UK would have to await a new regulatory framework.
My conclusion is that Brexit looks like trouble in all directions. It would have an overall negative effect on EU visitors coming to the UK – a feeder market that is just too important to antagonise. Outbound UK holidaymakers would also face cost rises and issues of access. And the inevitable period of transition and renegotiation would create uncertainty, which is not good for leisure or business tourism.
This is a summary of a chapter in the newly published Britain's Decision – Facts and Impartial Analysis. The book can be downloaded here.