For the last four years, Britain has been experiencing an influx of immigrants that has gone largely unnoticed. Social media and a change in the law are helping drive a growing trend for dogs being brought to the UK from mainland Europe for rehoming. But while these dogs are certainly in need of help, they bring with them the potential for new diseases and increased housing pressures for those already in the country.
After the need for quarantine was removed in 2000, bringing a single dog from mainland Europe required a six-month screening process that ended in a blood test. But in 2012, the UK's regulations were brought in line with the rest of Europe and dogs are now free to travel on a pet passport in the form of an implanted microchip linked to evidence of their rabies vaccinations and tapeworm treatments. Recent amendments have also removed the need to treat against fleas and ticks.
This opening of the borders has led to a trend for dogs being rehomed in the UK from countries such as Greece, Romania and Spain. In part, this has been driven by social media, which has provided a platform for European rescue organisations to publicise stories of their dogs and to help raise funds and find homes for them. This allows the rescue centres to arrange transport and appropriate paperwork to bring the dogs to the UK for rehoming.
Conditions in European shelters are often well below the standards of UK rehoming centres. Local authority shelters in Romania, for example, put more animals to sleep than those in the UK and private shelters have little funding to pay for much beyond food and veterinary care. Those dogs remaining on the streets face a daily challenge to find food, fight disease and survive. The number of street dogs provides a self-sustaining population and control of populations raises welfare concerns.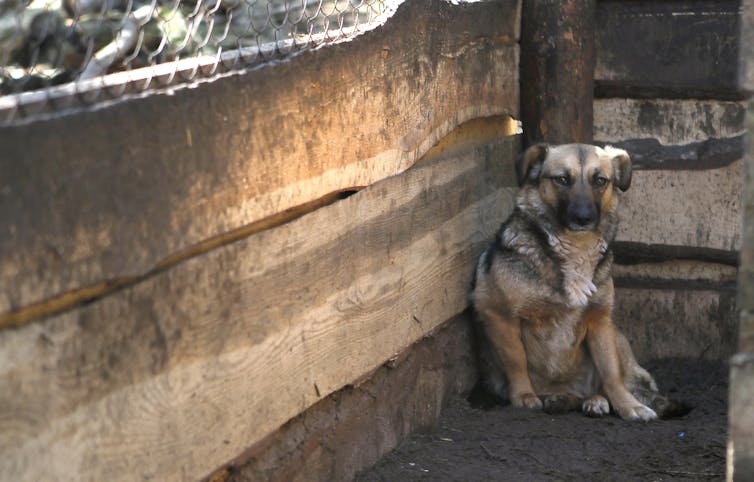 The trend for dogs coming over from Europe has divided the dog-owning community in the UK. Some argue that dogs have no concept of borders and so animal lovers should try to help them, no matter their origin.
Foreign animals can often provide an easier way for UK residents to adopt a dog because of the strict rehoming policies of UK-based charities that often conflict with would-be owners' lifestyles, such as the minimum age of their children and the number of hours they work. Overseas shelters can also offer different breeds of dog to the ones available in the UK, which tend to be determined by current trends.
On the other hand, importing stray dogs from Europe costs money that could be used to help more unwanted UK dogs. The influx of dogs for rehoming will inevitably impact on the number of homes available for UK rescue dogs. And easier movement of dogs into the country increases the risk of new diseases arriving with them.
Increasing disease risk
In the last few months, a largely unheard-of tick-borne disease has landed on UK shores. Babesiosis is spread through tick bites and has already led to the death of a dog. Although there is no evidence to prove that this disease was brought over by a dog looking for a home rather than a pet returning from its holiday, allowing more European dogs into the country clearly means there is a greater risk. The relaxation of the pet travel scheme rules in 2014, removing the need for tick treatment, has not helped.
The sad reality is that although rehoming an individual can save a dog's life or improve its welfare, we need to look at the bigger picture. A cultural shift is needed to stem the flow of stray dogs from Europe by dealing with the street dog problem, reducing unwanted breeding, and encouraging more people to rehome these animals in their own countries.
The Pet Travel Scheme does facilitate this rehoming but a periodic review of the risk of disease transmission to UK dogs needs to be implemented, alongside an evaluation of the potential impact of the removal of routine tick treatment. Without this chance in attitude, the most we can hope for is to rehome a small minority of dogs.
This article was amended to clarify that the Pet Travel Scheme replaced quarantine requirements ended in 2000 not 2012