The UK's housing market is in critical condition. The symptoms are stark: demand in several regions far outstrips supply, prices relative to earnings in many major cities are beyond the reach of most people, home ownership is increasingly unobtainable, the homeless population is growing and low-income households are too often having to settle for substandard homes.
Yet so far, an exact diagnosis has proved elusive and, as a result, effective treatment has not been administered. The problem is that the housing sector is often described in shorthand – the housing market, "affordable" housing, the neighbourhood, or council housing, to name just four such ways of talking about housing. Each is quite different and even just looking at any one masks more than it illuminates – there is considerable variation in the quality and attractiveness of council housing, for instance.
Housing is a complex, interdependent system, with many components of different types and scales. Its function isn't isolated from its environment – the operation of the housing system is closely connected to the land market and planning mechanismsas well as the construction and development industries. And housing exists across a range of jurisdictions and tenures, each accompanied by different laws, rights and obligations.
Living history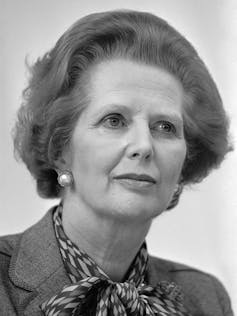 The housing system has also been moulded by history. For one thing, much of the UK's housing stock is with us as part of a long-established and enduring built environment. It has also been shaped by extensive and overlapping sets of more or less effective government interventions over time: from the garden city movement, to post-war slum clearance, Margaret Thatcher's Right to Buy and many others. These policies are situated amid shifts and changes in cultural beliefs about housing, aspirations and material constraints.
Housing systems are affected by economic change and income growth at local and regional levels – as well as interest rates, regulation of mortgage lending, housing taxes and other policies that privilege one set of housing arrangements over another. Demography – encompassing trends in migration, household size and ageing – also contributes to the shape and size of housing demand.
Yet these relationships run both ways. Housing is such a critical consideration for political and economic decisions that the state of the sector directly affects the economy and demography of the UK, as well as being affected by them. In a housing bust, for instance, falling incomes can reduce demand and house prices. But if house prices continue to fall, this can also reduce consumption and spending, as people feel worse off.
Unpicking the threads
When you think about housing as a system, it becomes clear that the "housing crisis" is actually a collection of symptoms from several chronic, overlapping problems. The UK housing market has experienced decades of privileged taxation treatment. Consecutive governments have been obsessed with boosting rates of home ownership. Meanwhile, the development industry's business model is based on lifting land value, with planning permission from local authorities, which results in the construction of more expensive properties. And there has been long-term under-investment in social and affordable housing, combined with an over-reliance on welfare benefits to offset rising rents.
We know that the housing system is dominated by the existing stock, so it stands to reason that it will take a long time to untangle and address these issues, which have built up over the decades. That is, assuming that political consensus is strong enough to allow coherent long-term policy to move forward in step. This is a fair definition of a "wicked" problem.
To build consensus and tackle these issues, housing policy and practice need to be based on evidence, which is grounded in this systemic point of view. The evidence will need to be nuanced, according to the great variety in the sector across the UK: after all, housing is largely devolved, and significant differences between the situations and approaches in Scotland, Northern Ireland, England and Wales are already apparent. For instance, there is no Right to Buy in Scotland – instead, a new private tenancy law will produce longer-term tenancies that may yet encourage more families into the rented sector.
To this end, the University of Glasgow, together with eight other UK universities and four non-academic partners, is embarking on an ambitious programme: the UK Collaborative Centre for Housing Evidence (CaCHE). Our aim is to put evidence and analysis back at the heart of this complex social and economic problem. This research will provide the ammunition to influence and transform housing policy and practice through better problem diagnosis, policy evaluation and appraisal of new opportunities, in order to generate improved housing outcomes for all.