Video on demand (VOD) services are big business across the world. At present, Netflix alone boasts an international audience of 130m. By 2022, it and other regional and international subscription VOD services alone are expected to net an audience of 450m worldwide.
Given their popularity, one might expect China – which has the highest population in the world – to contribute the highest number of VOD consumers to the global industry. However, trading with China is never straightforward due to the people's republic's various rules aimed at restricting foreign investment. As a result, although China has the highest number of VOD users (estimated to reach 527m by the end of 2018) they mainly consume through the country's own rapidly developing industry – the current top three providers being iQiyi, Youku and Tencent respectively – rather than platforms such as Netflix or Amazon Prime.
International companies have tried to penetrate the Chinese market but with little success so far. Netflix has been working on China since 2016, but for now has settled for licensing some of its most popular content, such as Stranger Things and Black Mirror, to iQiyi. Other companies, including arthouse cinema service MUBI have also made attempts, but likewise have faced difficulties.
This is not intended to put any foreign exporters off the Chinese market – because, in fact, VOD in China presents a golden opportunity for the UK film industry.
Cultural attitudes
Exporting film content to the Chinese VOD market is not only important economically, but also as a form of modern cultural diplomacy. While it is still unlikely that foreign digital platforms will be able to enter the Chinese market – at least in the near future – one immediate strategy could be to export film content, as Netflix has done. There is already an appetite for British TV content in China and the BBC is a top exporter. Programmes such as Planet Earth, Blue Planet and Sherlock have proved very popular.
Understandably, many British companies may be put off by the import quota that regulates the amount of foreign films entering China each year. This number has increased in recent years – 89 foreign films were imported for theatrical release in 2017 – but given the amount of non-Chinese films released each year, it is still a very competitive market with mostly Hollywood blockbusters getting through.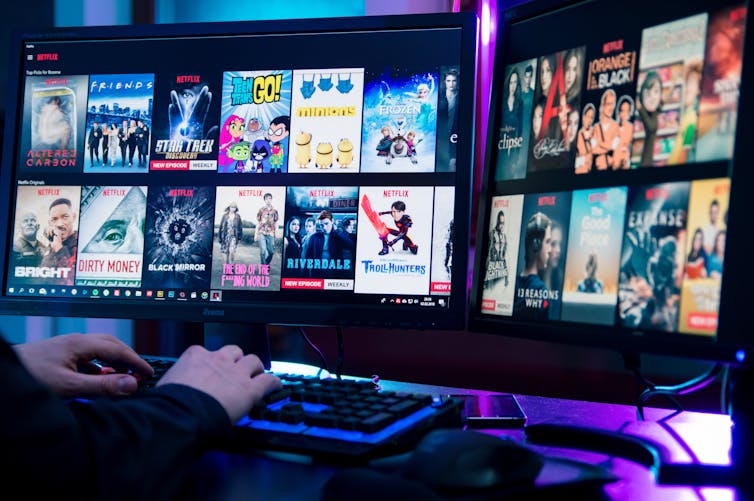 However, looking at Tencent's VOD service alone, more than 100 of the 500 films added to the service in 2017 were foreign – well over the total import figure for theatrical release during the same year. Evidently, VOD platforms can be more flexible when it comes to foreign content.
At the moment, Hong Kong, the US, Europe, Korea and Japan are the most popular regions/categories for imported content. Due to the small amount of British films available on Chinese VOD sites, the UK is currently grouped under "Europe". Although this may seem a small practical disadvantage, British Council in China as well as the Department for International Trade could potentially intervene to make British films more visible.
Chinese ratings
The lack of a ratings system in China is another unique advantage that could be exploited by UK film makers. China continues to adapt a very vague ethos in its exhibition regulation: as long as the films are suitable for all ages, remain respectful toward Chinese culture and the government, they are quite likely to pass the check.
Given this, most British films currently classified as 15 or below are ideal for exporting. To the Chinese audience, most British films are less ideologically aggressive than their Hollywood counterparts and are actually thought of as more educational in many aspects.
In addition, due to the ongoing US-China trade war, Hollywood's exports to China are expected to fall. By taking advantage of these relatively relaxed rules, British production companies could lease exclusive film rights to Chinese VOD providers – as seen recently in a deal between US company FilmNation and iQiyi.
But British film companies must be careful with their strategy. The BFI attempted to export its film festival content in 2016, but this deal signed with iQiyi has not necessarily made the movies popular on the platform. This may be partially down to the fact that the BFI did not invest in its own marketing and promotion of the content in China – something which prospective partners must take into account.
China's various VOD platforms are constantly looking for new content in order to compete with each other, so there is a clear opportunity here. But whatever British production companies decide to do, clearly more transparent market intelligence and policy research are crucial to support their negotiations. While the UK's VOD industry requires improvement in many areas, taking up a new global challenge may potentially contribute to the British film industry's internal reform, its opening up and continuous diversification at the same time.