The media coverage of Brazil's 2014 World Cup – in the UK at least – emphasises the familiar. The BBC has given the impression of a competition largely taking place in Rio de Janeiro. The city's Avenida Atlântica is the studio backdrop, while title sequences have endlessly reproduced its beaches and favelas, and the (still magnificent) Maracanã stadium.
But the World Cup is a national event in a continent-sized nation. And Rio is not even the largest city, nor any longer the nation's capital.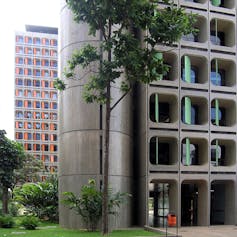 The capital is of course Brasília, a fact often forgotten by visitors, planned and developed by the late Brazilian architects Lúcio Costa and Oscar Niemeyer in 1956. Costa produced a city right on trend: geometrical, rigidly zoned, and shot through with machine-age imagery. But before we get to that, back to the football.
Here in Brasília, inside the refurbished Estádio Nacional (capacity 69,000) in the early stages Switzerland beat Ecuador, Colombia beat the Ivory Coast, and Brazil beat Cameroon. Here Portugal went out despite beating Ghana, while France went through after beating Nigeria.
It has, in other words, seen plenty of drama. After the World Cup, the stadium reverts to its normal status – largely silent, apart from occasional games by non-league local team Legião.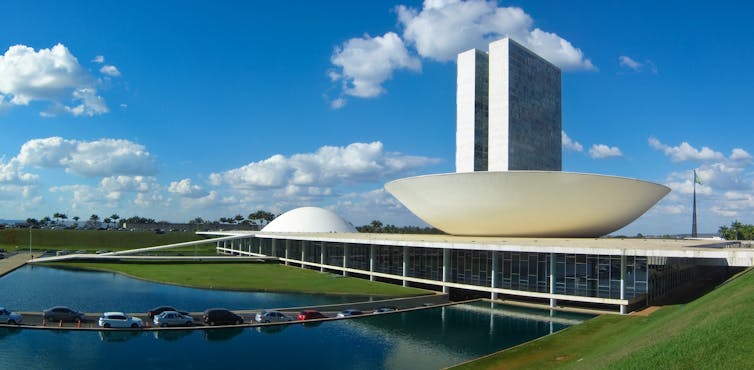 Brasília is nonetheless a remarkable place, albeit one invariably misrepresented in the foreign media. It is frequently described as being in the middle of the jungle (it is on an arid plateau), or the product of a military dictatorship (it was built by a popularly-elected left-wing government). And it is always an economic and social disaster area (it is in fact very well-off).
In Brazil itself, because it is the seat of government, and governments for Brazilians are by their very definition not to be trusted, Brasilia has few friends. Cariocas – citizens of Rio – like to boast of their indifference to the capital.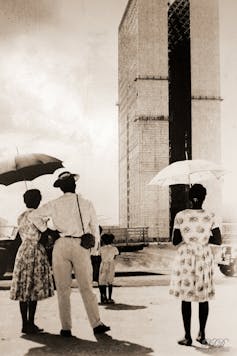 And politicians of all stripes are fond of saying their favourite building in the city is the airport: the last place they see before going home.
That's unfair. Brasília is one of the 20th century's great achievements, a sort of southern hemisphere equivalent of putting a man on the moon. Brasilia's origins lie in 1889 when the new federal republic of Brazil made provision in its constitution for a new capital to be located in the state of Goiás at some undetermined point in the future.
Some 67 years later, in 1956, the charismatic presidential candidate Juscelino Kubitschek was asked about it on the campaign stump. Airily, he said that he would "implement the constitution". Upon winning the presidency he found himself with a commitment to a new capital – and, given the vagaries of Brazilian politics, the need to have it finished by the end of his four-year term.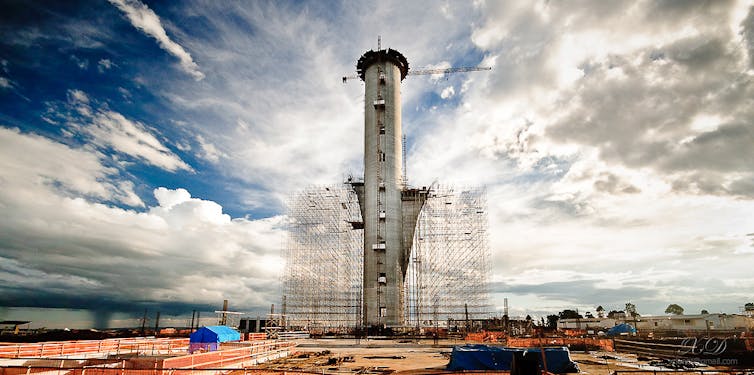 Kubitschek employed his friend Oscar Niemeyer to design a Presidential Palace. Then, brushing aside the results of an international design competition, he brought in a planner, the brilliant, urbane Lúcio Costa.
Costa defined a 14km highway axis, bisected at the mid-point by a monumental mall, it looked like an aircraft's fuselage and wings.
It was all completed – sort of – for an opening ceremony in April 1960, at which the Pope gave a special mass by radio to thousands of invited dignitaries. Many were impressed – but many more noted the poor quality of the construction, the absence of a "real" city beyond a few monuments, and the disturbing presence of squatter camps. Those flaws were exposed in lurid detail over the ensuing decade by visiting sociologists and anthropologists.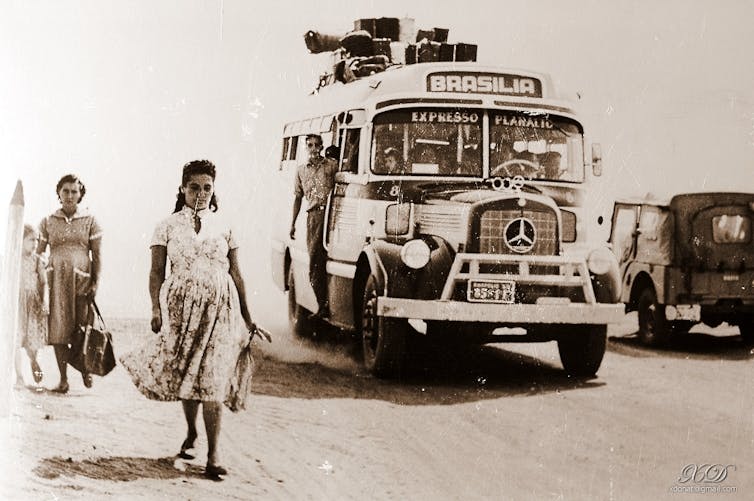 But the city did become something remarkable.
The Plano Piloto (the planned central city) is the most complete, and well-preserved example of a modernist city on earth and for that reason it was awarded UNESCO World Heritage Status in 1987. The plan has amazing integrity, even now, as well as real grandeur.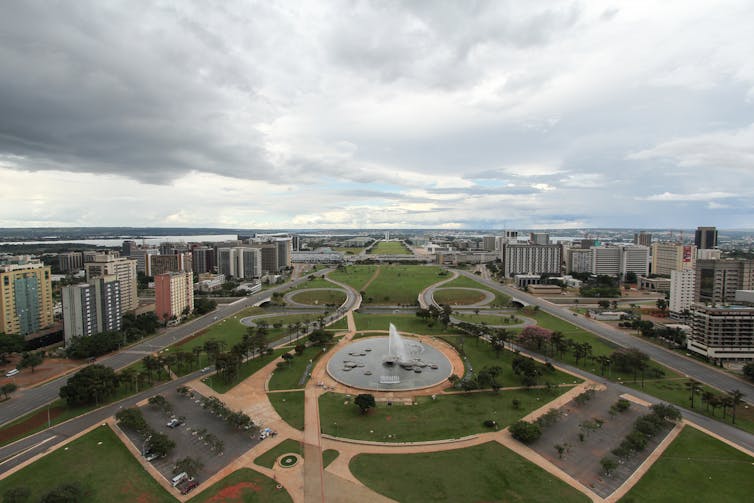 It takes well over an hour to march along the Monumental Axis that defines the central city. The city also has an appealing intimate scale, envisaged by Costa from the start. The residential districts, particularly on the South Wing (Asa Sul) are surprisingly picturesque, outdoor cafes punctuating varied parkland.
Since 1960, Brasília has grown into a true metropolis of some 2.8 million (2013 estimate) with an enviably high standard of living. Recent data indicates that its GDP per head exceeds US$30,000 per year, comfortably ahead of any other large city in Latin America.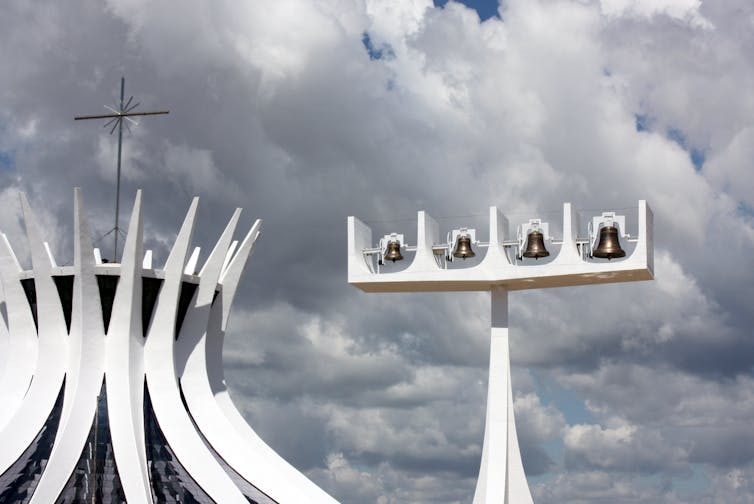 Surveys of residents routinely indicate high levels of satisfaction with the city, and (for Brazil) relatively low levels of crime. It has poverty, especially in the developing periphery but, as is often said, it is better to be poor in Brasília than elsewhere in the country.
Brasília is a success, a planned city that largely works. But that isn't much of a media story, which is why, assuming it continues to thrive, it will be largely ignored.