Facebook has always been controversial, with many users worrying about how the information they post might be used. Lately, the social media behemoth has also been criticised for facilitating the spread of fake news.
But over the past 18 months I have learned that the technology of Facebook groups offers an effective way for people to collaborate on common interests – in my case, on enhancing the sustainability of our homes and lifestyles.
As part of a research project, I created a public Facebook group where members initially discussed and decoded a particularly sophisticated space-heating heat pump (otherwise known on mainland Australia as a reverse-cycle air conditioner). Predictably, our discussions quickly expanded to include other aspects of home economics, aesthetics, comfort and sustainability.
Today the group is called My Efficient Electric Home. Membership has doubled over the past two months. It now includes more than 550 people, from every state and territory of Australia as well as New Zealand and other countries.
It's global, but it can quickly become local. The other day a member living near Cairns, Queensland, posed some questions about solar panels and tropical swimming pools. Shortly thereafter another member, also from around Cairns, chimed in with (hopefully!) the answer.
My efficient electric home
Our stated purpose is for group members to discuss methods of space heating, water heating and cooking using electricity rather than fossil gas or wood. Our focus on electricity recognises a future in which renewable energy is the fuel of choice, whether it is sourced from a central or neighbourhood grid, or generated and stored at home.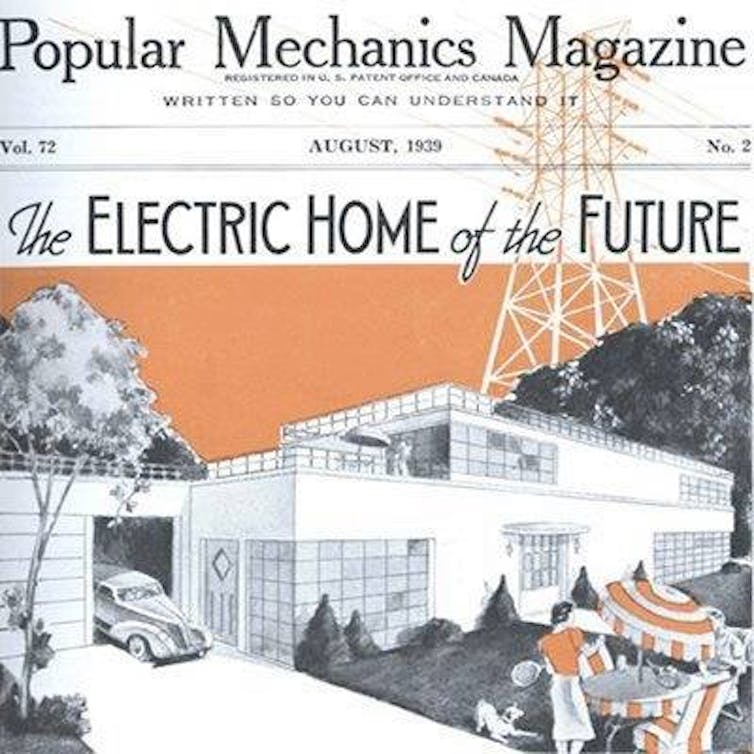 As a "public" group, millions of Facebook users from anywhere on the planet can find us and passively observe our discussions. For those who wish to engage more actively, becoming a member (by making a request to the group admin) allows users to ask or answer questions, post information and receive notifications about our group's activity. Some of our members belong to dozens of Facebook groups, but for others, like me, My Efficient Electric Home was their very first.
Ours isn't the only internet group to discuss sustainability and energy efficiency. Various online resources such as the Whirlpool forum have been around for years, covering topics ranging from computer software to travel. Moderated sites such as the Alternative Technology Association and Choice have covered home-sustainability topics.
And of course we can't forget the hundreds of comments left by readers of my previous home-energy-related articles right here on The Conversation. However, an attraction of Facebook over simpler message boards is Facebook's wide range of features.
How it's working
Members of our Facebook group can upload photos, videos, data files of energy use or generation, research reports, manuals for appliances, energy bills and letters from utility companies, links to other sites, relevant news articles, and more.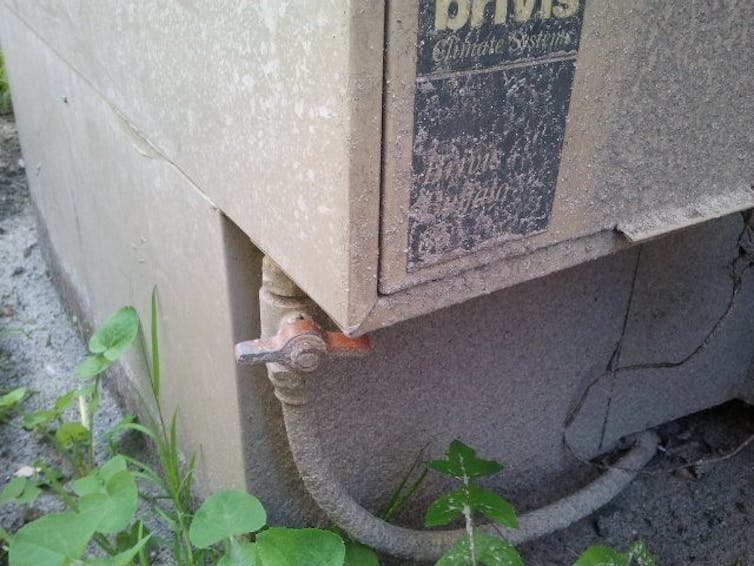 Facebook's technique of "rolling-up" and "cascading-down" discussion threads means that topics of less interest quickly sink from immediate view (although they are never lost). Months-old discussions are easily resurrected whenever a member adds a new comment or question. For example, subjects such as space-heating can lie dormant during the summer months, but become front-of-mind when winter again approaches.
Unlike some other discussion forums, we encourage commercial contacts and transactions (which are eventually taken offline by the customer and vendor), and subsequent feedback. I recently mined the data available within our group and found that our discussions may have influenced more than A$400,000 worth of member purchases. And we can only guess at the number of other onlooking householders who have been influenced by our publicly-visible discussions.
That said, not every discussion thread at our site centres on commercial transactions or choosing which appliances to buy. Researchers have surveyed our group to gain insight into our membership's views and opinions. Some members are encouraging others to use their home experiences to join in pushing governments toward more progressive policies and regulations, ranging from removing disincentives for using heat pumps to limiting woodsmoke particulate pollution.
Making sense of sustainability
Many people find it difficult to source reliable information about improving their home's comfort or reducing their environmental footprint. Every person and every home is different – often there are no simple answers to people's needs and wants.
As the pace of technological change accelerates, the information available on government and other websites, although originally posted with good intent, quickly loses touch with the current market and may even mislead. The relative prices of gas and electricity can quickly change. Efficient home-energy technologies that have been proven overseas can suddenly appear on the Australian market.
For all its alleged malign influence in the world, information posted to Facebook is undeniably fast, topical and current. Groups like ours might be a useful way for people to find the information they need.