The recent decision by half the nations in the Gulf Cooperation Council (GCC) and a few other countries to isolate fellow member Qatar came as a surprise to many – though perhaps it shouldn't have.
Essentially, Saudi Arabia, Bahrain, the United Arab Emirates (UAE) and Egypt severed all ties over Qatar's positive opinion about Iran and support for Islamist groups like Muslim Brotherhood and Hamas. Besides cutting those ties, one of their demands also included putting curbs on the Al-Jazeera media network, which is based in Qatar's capital of Doha and is partially funded by its ruling family.
The diplomatic and security ramifications have so far taken center stage, with most Western nations, including the U.S., and countries in the region calling for a negotiated resolution to avoid further escalation. Yet the dispute that led to the recent outburst has been lingering for years – and erupted in a similar if smaller kerfuffle in 2014 – which begs the following questions:
What exactly has allowed Qatar to defy its more powerful GCC neighbors for so long? And what (or who) could possibly change that?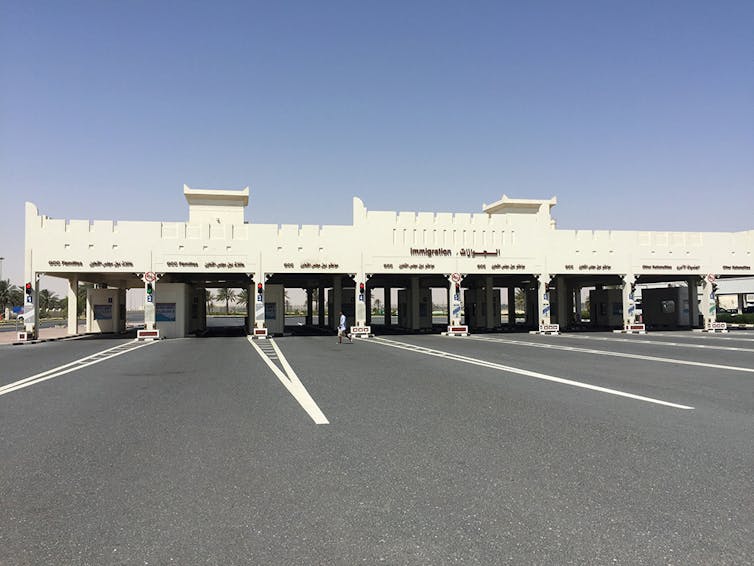 Flouting its neighbors' demands
Qatar is the second-smallest country in the GCC with a national population of just 243,000. That swells to almost 2.4 million when you include expatriates, yet it's still just a fraction of Saudi Arabia's 31 million total population or the UAE's 8 million.
It also has the smallest military, at just 12,000 soldiers, compared with Saudi Arabia's 227,000.
Despite this large gap in population and military power, Qatar has long ignored the complaints of its stronger neighbors over its foreign policy positions that on some issues are diametrically opposed to theirs.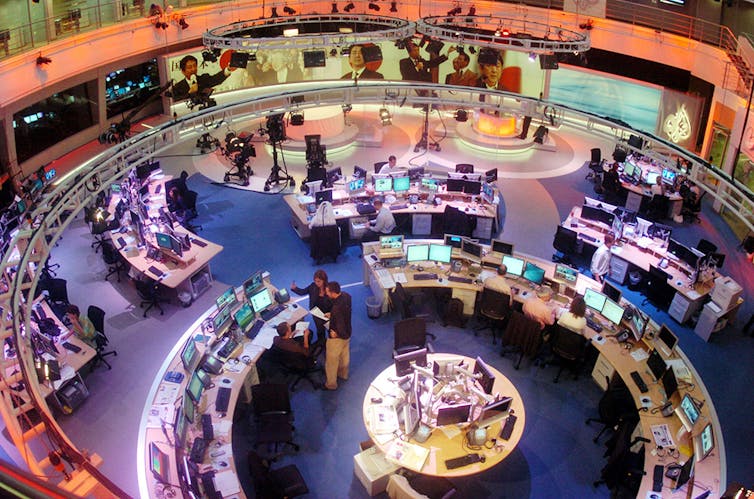 There's essentially one reason Qatar can afford to do this: the American security umbrella, which includes basing some 11,000 U.S. military personnel in Doha – the largest deployment in the region – as well as hosting the U.S. Combined Air Operations Center, which oversees air power in 20 countries.
Like the other GCC countries, Qatar has a bilateral security arrangement with the U.S., and it hosts the United States' largest military base in the region. The U.S. military protection not only shields Qatar against military threats from outside the region but empowers it to stand up to its larger GCC allies when it chooses to do so.
Qatar is not the only GCC member that takes advantage of U.S. military protection in this manner. Bahrain has also defied other GCC members on occasions. In 2005, this tiny island of one million and home to the U.S. Fifth Fleet upset Saudi Arabia when it signed a bilateral free trade agreement with the U.S., which violated the GCC common tariff regulations. In a sign of America's pull in such disputes, it was Saudi Arabia that ultimately backed down.
Consequently, as long as Qatar remains under U.S. military protection, Saudi Arabia and the UAE can not resort to military options and have to limit their campaign to diplomatic and economic pressure. In other words, bilateral security relations with the U.S. serves as an equalizer in interactions among GCC countries regardless of their size.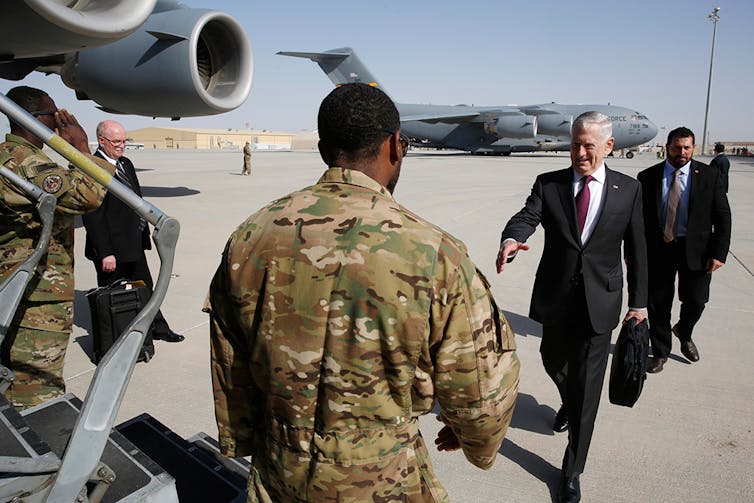 How long can Qatar hold out?
A secure and protected Qatar can afford to remain defiant in the face of economic isolation from its neighbors as long as it can tolerate the economic and financial costs. While these costs are hardly trivial, Qatar, as the richest country in the world on a per capita basis, can probably afford to ride them out for some time.
In terms of imports, Qatar's reliance on other GCC countries and Egypt is relatively modest and easily substitutable. The main immediate impact of the severing of ties was a disruption of food imports from Saudi Arabia, but Qatar managed to quickly switch to air shipments from Iran and Turkey – notably more expensive than ground shipments via Saudi border.
Qatar's dependence on these neighbors for exports is even less. In 2015, only 4.6 percent of Qatar's US$80 billion worth of exports went to the UAE, while just 1 percent flowed to Saudi Arabia.
A key reason for so little trade between countries in the GCC is that their primary exports (oil and gas products) and imports (food and industrial products) are very similar.
So all in all, economic disengagement from the UAE and Saudi Arabia will disrupt about 13 percent of Qatar's commodity imports and 5.6 percent of its exports (trade with Bahrain and Egypt is insigificant).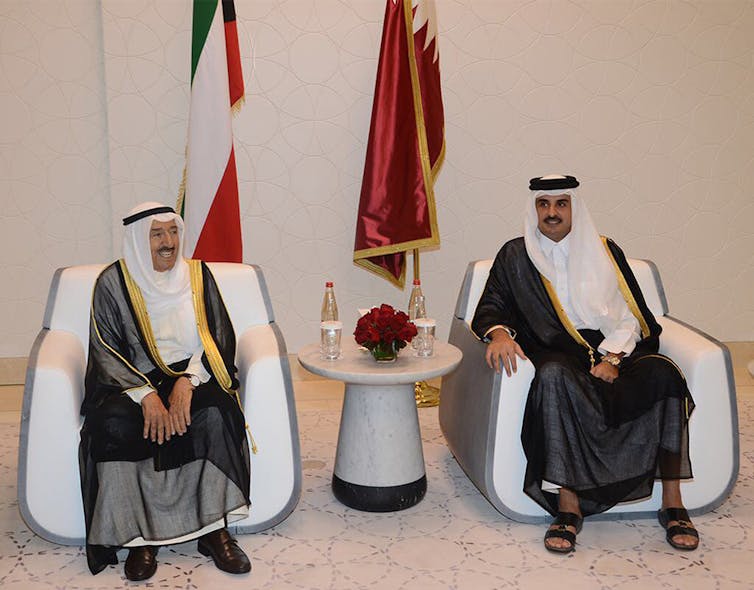 Qatar also has financial and commercial investment links with Saudi Arabia, the UAE and Bahrain. By one account, 300 Saudi businesses are active in Qatar with investments worth $13.3 billion, as well as 1,075 UAE companies. The same report estimated 4,200 Qatari businesses were engaged in the UAE in 2016.
While disruption of these business activities will also be costly for Qatar, the value of these investments is only a small share of its financial and commercial capital. Qatar's sovereign wealth fund, for example, is estimated at $335 billion.
Beyond U.S. protection, the relatively small size of trade and investment links with Saudi Arabia and the UAE is what gives Qatar little immediate incentive to concede to their demands, even as it hopes to avoid escalation.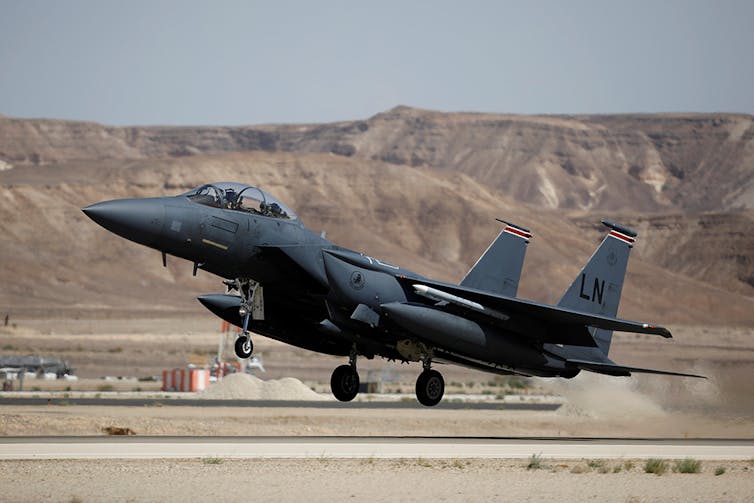 US still holds the key
So while Qatar's economy is under some stress, its substantial financial resources as well as diplomatic and economic support from several countries including Turkey, Iran, Kuwait and Oman give it quite a bit of breathing room.
But in the end, it all comes down to its security patron, the U.S., and President Donald Trump, who in a tweet praised and even seemed to claim credit for the move by Saudi Arabia and the other countries.
During my recent trip to the Middle East, I stated that there can no longer be funding of Radical Ideology. Leaders pointed to Qatar - look!

— Donald J. Trump (@realDonaldTrump) June 6, 2017
Afterwards, officials at the State and Defense departments expressed a more neutral position toward this dispute and called for a negotiated resolution, as some diplomats acknowledged Qatar's efforts to prevent financial support for terror groups.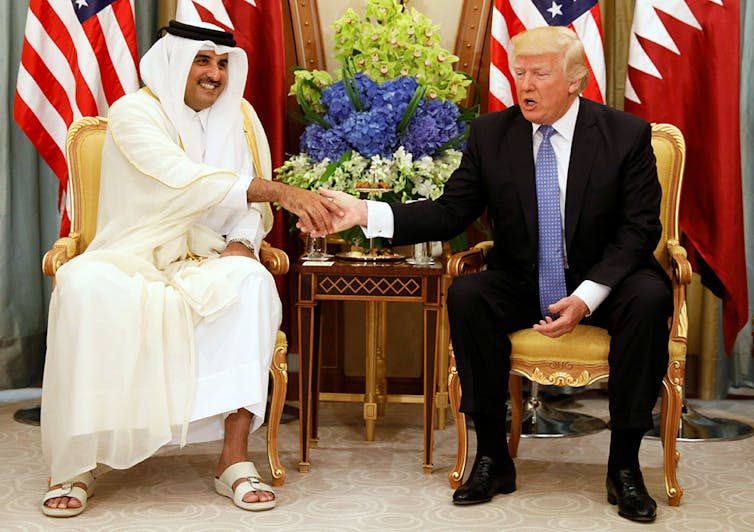 So if Qatar ends up making any major concessions, it will most likely be a response to demands from the United States, on whom Qatar depends for its security. A few years ago, Qatar's former ruler Hamad bin Khalifa Al Thani put that dependence this way: Without the Americans, "my Arab brothers would invade me."
And in a sign that the U.S. commitment to Qatar remains solid, the Pentagon just announced a $12 billion deal to sell as many as 36 F-15 jets to its ally.
In other words, apart from President Trump's tweet burst, the U.S. government has given diplomatic breathing room to Qatar. But if the United States calls for significant concessions, it is unlikely that Qatar will risk its military protection by saying no.