The NSW Aborigines Protection Board was established in 1883, a time when Social Darwinism theory prevailed and the colony of NSW looked towards a future as part of a federated white Australia.
The existence of Aboriginal communities, many of whom were calling for "land in our own country", was a challenge to authorities. The Protection Board, initially charged with overseeing the gazettal of Aboriginal reserves, quickly took over control from the missionaries and installed its own managers.
2015 marks 100 years since amendments to the NSW Aborigines Protection Act gave the board far-reaching powers with consequences that are felt to this day. The 1915 amendments gave the board complete power to remove Aboriginal children from their families. They also enabled the acceleration of the revocation of Aboriginal reserves and the casting off of Aboriginal families from largely independent and successful farms around the state.
For many Aboriginal people of those times, this was a board not of protection, but persecution. The board utterly controlled the lives and affairs of Aboriginal people in NSW from 1883 until 1969.
The impact of the policies of segregation, assimilation, child removal and wage withholding continued for decades and the negative results are still visible today. As the Encyclopedia of Aboriginal Australia entry on the board concludes, its legacy has been deep bitterness among Aboriginal people about their treatment by those entrusted with their welfare.
The result is a generalised sense of grievance and resentment about the past among NSW Aboriginal communities. But there is no clear sense of what actually happened and why. And how do local experiences of dispossession, child removal and employment and educational restrictions fit into larger patterns across the state?
Researchers seek whole history
A new ARC research project aims to deliver the first comprehensive investigation of the Aborigines Protection Board's activities and effects on the lives and families of Aboriginal people in NSW.
It is crucial this research is conducted while people who lived under the control of the board in its final decades are alive. Many are approaching the end of their lives. Bear in mind that the life expectancy for Aboriginal men and women in NSW born between 1996 and 2000 is still 60 and 65 respectively.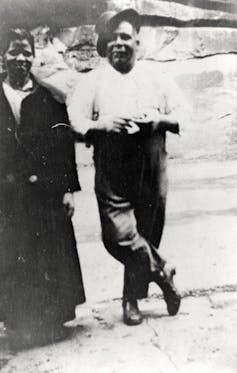 Originally overseen by a "Protector", the board was headed until 1938 by the chief executive of the NSW Police Force. Through the 1920s and 1930s, the board became increasingly draconian. This provoked significant Aboriginal resistance, with calls for its reform or abolition strengthening until an inquiry was held in 1937.
That inquiry ultimately resulted in the passage of the Welfare Board legislation in 1940. Under a new Superintendent of Aboriginal Welfare, the NSW Aborigines Welfare Board continued to exercise unparalleled control over Aboriginal lives until it was abolished in 1969.
Under the Welfare Board, Aboriginal people were still subjected to forced assimilation. These programs perpetuated earlier systems of control and oppression, albeit with a new name and with enhanced legitimacy among the wider non-Aboriginal society.
State control was most extreme from the board's first legislation in 1909 to its reincarnation as the Welfare Board in 1939. During these 30 years Aboriginal people were confined and restrained on the reserves and subject to extremely discriminatory restrictions on their basic civil rights.
This can be considered a period of erasure and silencing, which is perpetuated in historiographic inattention. Yet this was a critical time for Aboriginal communities and individuals, as they moved from self-sufficiency through what Heather Goodall has termed "the second dispossession" into subordination and dependency.
Bringing personal and archival knowledge together
In the four-year ARC project, an experienced team of Indigenous and non-Indigenous historians will aim to produce a landmark social history of the Aboriginal experience of the Protection/Welfare Board.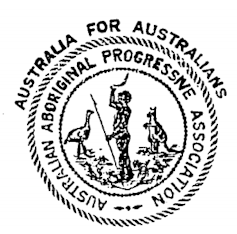 This project responds to a pressing need for a full understanding of this history by Aboriginal people in particular, but also by the wider Australian community. This is not simply an institutional history. Rather, it is a sustained examination of the lived experience of people under the control of a state regime.
An important aspect of the project is imparting knowledge to Aboriginal communities on:
… the importance of gaining access to restricted materials so that we have a clear and insightful record for future generations to fully understand and evaluate the Indigenous experience in NSW.
The aim is to bring to light the full history of the Aboriginal experience of board control in a way that empowers Aboriginal communities today. The researchers intend to draw upon personal, family and community recollections and records, and to bring these into conversation with the institutional records. In this way the research will acknowledge Aboriginal people's central questions and concerns and respect them as the major stakeholders in this history.
There is a strong imperative to privilege Indigenous voices and impart the significance to this day of Aboriginal memory and storytelling in recovering lost and erased histories. We will combine Indigenous oral memory and archival sourced research methods.
The project is directed towards assisting Indigenous living opportunities in a changing environment for the better. The aim is to produce outcomes that can enhance Indigenous health, wellbeing and pride.
Such aims will benefit all Australians by promoting a more harmonious and understanding society. As a nation, a more respected place in world affairs can only be attained with a more balanced, collaborative and inclusive Australian history that delivers pride and justice to all.