Now we find ourselves nearly drawing pensions and thinking what? What now? Put a cardigan on and grey shoes? Is there an age when you think: 'Oh, I can't possibly be involved in fashion now? I must get some old man kit and plod about in misshapen anoraks.' I know I'm not going to do that.
This was how Eric – aged 60 – an interviewee in a survey of men aged 50 or older responded when he was asked about his fashion choices.
It's been nearly two months since London Fashion Week Men, where menswear designers including Craig Green, Christopher Ræburn and Astrid Andersen presented their catwalk collections embracing current buzz-themes of sustainability, diversity and inclusivity. But despite an impressive array of idiosyncratic aesthetics and characters, including nomad travellers, cowboys, city rebels and taxi drivers, there was a notable absence of older male models.
This is in stark contrast to contemporary womenswear, where references to age and ageing seem omnipresent – from mature models taking over the catwalks and social media, to older female consumers getting in on the fashion conversation. In recent years we have witnessed a real "Greynaissance" of fashion.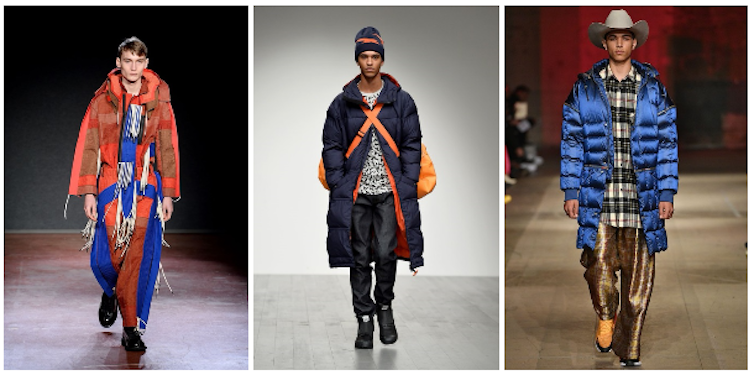 To be fair, there was Prada's Fall show in Milan in 2012 which featured Tim Roth, Gary Oldman and Willem Dafoe – all the other side of 50 – and more recently, astronaut Buzz Aldrin who modelled clothes for Nick Graham at the age of 88 at New York Men's Fashion Week in January 2017. Mark Hamill and Robert De Niro also featured in high-profile fall campaigns in 2017: Hamill for Rag & Bone and De Niro wearing Ermenegildo Zegna; not to forget the Grey Fox blogspot.