Twelve months ago, I wrote an article encouraging inquiries into child sex abuse to treat the church like a corrupt police force. Today, the first of the nation's inquiries to child sex abuse, run by the Victorian government's Family and Community Development Committee, released its recommendations, and they have done just that.
This inquiry was established prior to the national Royal Commission into Institutional Responses to Child Sexual Abuse. As such, it focuses on child sex abuse in Victorian non-government organisations. Above all else, the findings and recommendations of the inquiry suggest a government-initiated response to child sex abuse in any part of Australia is long overdue.
As the committee acknowledges, the extent of abuse at the hand of non-government actors (especially in religious organisations) is difficult to measure. However, it reasonably estimates that:
…there have been several thousand victims criminally abused in non-government organisations in Victoria alone.
The nature of the organisations investigated by the inquiry prevents the true extent of the crime from being known. For example, the inquiry found that victims were often deterred or actively discouraged from making allegations of abuse against members of the Catholic Church because of the esteem held by the church and its employees within the community.
Also, as identified by the commission, the fact that practices of abuse have spanned generations – and that a number of suicides that have resulted from child sex abuse in Victoria – mean that any estimated number of victims provided will, at best, be a conservative figure.
The inquiry found religious organisations were less likely "than any other group in society" to adequately protect children subjected to criminal abuse. This had less to do with the active role they play in society, and more to do with these organisations wanting to protect their own finances and reputation.
These considerations, coupled with religious practices of forgiveness and redemption, created a morally corrupt organisational culture that promoted turning a blind eye and upholding a cassock of silence. It is precisely this organisational culture that the recommendations of the Victorian inquiry aim to target.
The committee proposed 15 recommendations to curb future criminal child abuses, and to restore justice to victims and survivors of sex abuse in non-government organisations in Victoria.
Some of these recommendations involve making wide-sweeping legislative changes to both civil and criminal laws. These changes not only allow victims to seek adequate compensation, but also create criminal offences for turning a blind eye to abuse, and for "grooming" individuals with the intention of committing a sexual offence against a child.
In doing so, the committee effectively targets the factors which have allowed for systemic practices of child sex abuse to take root in Victorian organisations. By acknowledging that internal systems and practices – such as organisational hierarchies and codes of silence – have fostered practices of child sex abuse in some organisations, the committee not only proposes reforms that address organisational risk, it provides long overdue recognition and respect for victims.
These recommendations look promising. By addressing the need for legislative reform, acknowledging the practices (both past and present) that have enabled criminal child abuse, and emphasising the ongoing role of prevention and education to ensure that these crimes are curbed and that both the public and the organisations are aware of the protocols for protection, the committee has essentially acknowledged two things.
First, that the nature of this criminal organisational culture is multifaceted. Focusing purely on strengthening legislation will not address how systemic practices of child sex abuse came into being, or how they spread throughout an organisation.
Second, the success of these reforms lies in ongoing governmental support. It cannot be assumed that these changes will be implemented overnight and met with success. Indeed, they can be met with resistance.
Success thus lies in an ongoing commitment by the government to prevention and education efforts. This will ensure that individuals feel confident in making allegations of abuse; just as members of the public need to feel that their allegations are taken seriously, so too do whistleblowers.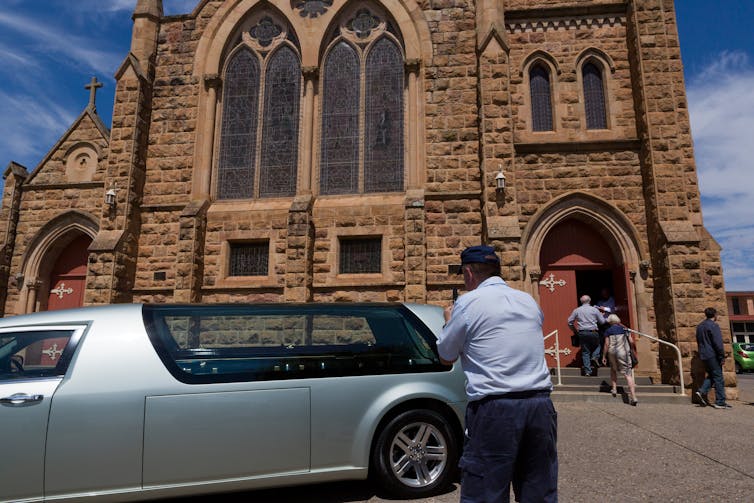 In handling the monumental task of prevention, the committee recommends that an independent organisation be established. This body, it is proposed, should act in a similar fashion to a number of Australia's anti-corruption commissions. Operating as a statutory body independent of the government, it should be given adequate powers to manage and investigate allegations of abuse, and monitor organisations to ensure that they deliver on their outcomes, such as funding compensation and meeting duty of care requirements.
Inquiry committee chair Georgie Crozier stated that she hopes "the recommendations will help prevent abuse of children into the future" and that the inquiry:
…will assist the Royal Commission and provide a blueprint for other states in reviewing their own child protection frameworks.
Despite this, the operational relationship between the Victorian findings and that of the national Royal Commission remains unclear. It has been reported that the Victorian government has opted against waiting for the findings of the royal commission, choosing rather to implement some of the Victorian inquiry's recommendations as soon as possible. This sense of urgency has been voiced by Victorian premier Denis Napthine.
But this approach risks jeopardising the success of reform in Victoria. While some recommendations – such as legislative reform – should be implemented soon so as to start the process of change, the Victorian government should wait to establish the independent body until the operational relationship with the royal commission becomes clearer.
To risk having different approaches to investigating and curbing child sex abuse between states, or between the state and the federal level, risks politicising anti-abuse efforts. This is an issue that is beyond politics, and to see reform efforts fail or weaken would endanger children currently in these organisations, and betray the trust of victims already let down by the system.
Francis Sullivan, CEO of the Catholic Church's Truth, Justice and Healing Council, recently stated that the public should "judge us on our actions". It is time for the Victorian government to be judged in the same way.