Streaming video is testing the limits of China's media control. A recent ban affecting three of China's biggest online platforms aimed at "cleaning up the air in cyberspace" is just the latest government crackdown on user-generated content, and especially live streaming.
This edict, issued by China's State Administration of Press, Publication, Radio, Film and Television (SAPPRFT) in June, affects video on the social media platform Sina Weibo, as well as video platforms Ifeng and AcFun.
The government has tried to wrest control from online platforms in the past. In 2014, for example, one of China's biggest online video platforms LETV began removing its app that allowed TV users to access online video, reportedly due to SAPPRFT requirements.
The ubiquitous use of social media and now live-streaming poses new and unpredictable challenges to the Chinese government's ideological control of news and entertainment, and it's struggling to keep up.
Controlling the comment section
Platforms allowing live streaming have mushroomed in China. China's largest social media network, Sina Weibo, launched an app named Yi Zhibo in 2016 that allows live streaming of games, talent shows and news.
Internet celebrities and everyday citizens alike have taken to live streaming in such large numbers that it's been dubbed by some Chinese vloggers as the "new gold rush of the 21st century".
This explosion of widely accessible live media is clearly posing technological challenges to content censorship, and especially in the comment section.
AcFun — referred to in China as "Site A" and Bilibili — "site B" – are two of the most successful video streaming platforms in China. They specialise in animation, comics and games, catering mainly to users in their 20s and younger.
The appeal of both sites lies in the "bullet screen" (danmu). It allows users to interact with each other by firing comments ("bullets") across the screen in real time.
As can be imagined, such ephemeral, unregulated content presents a new headache for censors.
Controlling the news
In some cases, bans on live streaming are simply the Chinese authorities flexing their muscles and putting in place new rules to tackle new technology. But in other cases, the move seems to be aimed at controlling unconventional media outlets.
Ifeng's troubles with the authorities started soon after it launched its live streaming platform zhibo.ifeng.com at the end of 2016, when it live-streamed parts of the US presidential election. This caused official concern about excessive coverage of the democratic process outside China.
At least three of Ifeng's programs, including The Loudest Voice Today, were shut down. These programs relied mostly on self-generated news and current affairs content, delivered by anchors and host personalities who enjoyed huge fan bases and were inclined to spout views and values that conflicted or competed with official positions.
A newly established regulatory body, the Cyberspace Administration of China (CAC), issued Edict No. 1 in May. This stipulated that as of June, all internet portals must relay only news that has been produced by state-authorised news organisations at city, provincial and national levels.
All websites must now identify authors and editors, and ensure original sources can be traced.
This regulation is clearly intended to curb the incursions of new media platforms into social and political commentary.
Some see these bans as a clear message from the government to investors that, while there may be fast money to be made from online entertainment, this opportunity comes with political risks and responsibilities.
And like the social media platform WeChat, these companies are now being pressured to find their own technological solutions to filter out sensitive words and topics.
Controlling morality
Apart from facilitating the spread of politically sensitive material, live streaming has also arguably led to the proliferation of video that's seen as unlawful and unscrupulous.
This is content that, from the point of view of the Ministry of Culture, falls into the "three categories of vulgarity" (san su) that pollute cyberspace: the "trashy", the "sensational", and the "kitsch".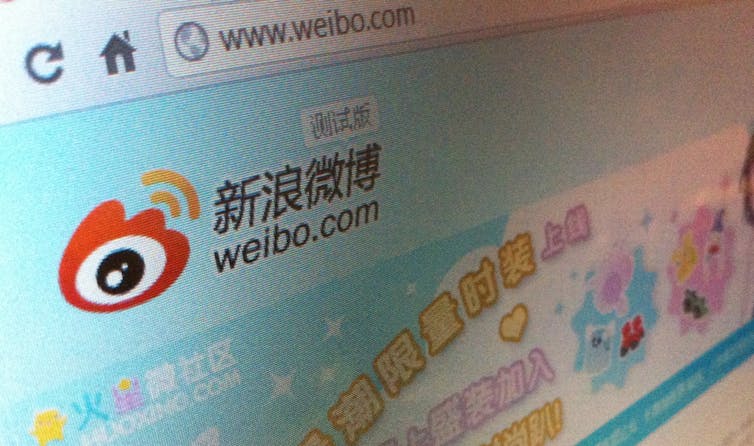 In late 2016, Chinese Central Television (CCTV) broadcast a story about several people who visited a remote, isolated and poverty-stricken village in Daliangshan in Sichuan Province and pretended to be philanthropists. They reportedly handed out wads of cash to poor villagers, only to take the money back once they had finished live-streaming the event.
While the latest ban may aim to "clean up the air" in cyberspace in preparation for 2017's 19th National Congress - the significant political event held every five years by the Chinese Communist Party - we can be certain that similar crackdowns are coming.
Yet in the end, these bans are cyclical, reflexive, and seldom effective. Like regulators elsewhere, the Chinese authorities will have difficulty keeping up with the technology.