The Conversation Trust (UK) has appointed Chris Waiting as its next Chief Executive. Waiting previously held senior management positions at the BBC and more recently at the Associated Press. He holds an MA from the University of Cambridge and an MBA from the London Business School.
The Trust is the organisation licensed to operate The Conversation news service in the UK and northern Europe in English. Its Chief Executive is in overall charge of managing the operational, financial and membership strategy of the organisation. Waiting will report directly to the Chair of the Board of Trustees, and work closely with Stephen Khan, Editor of The Conversation.
Waiting, who was Director of Strategy and Development at Associated Press, said: "I am delighted to be joining The Conversation. I'm looking forward to working with Sir Paul, Stephen, the team and our members to grow the organisation and further increase the profile and reach of its journalism."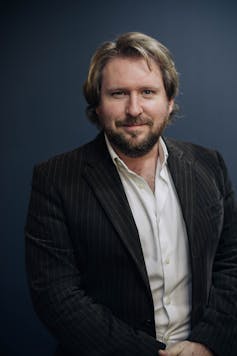 The Conversation maintains a clear separation between its commercial and editorial operations, and was established in the UK in 2013 to deliver news analysis and research directly from academic experts to the general public. It is supported by universities, charities and government and is a major contributor to the nation's diet of evidence-based news. Globally, The Conversation reaches around 30 million readers a month through its republishing network. Around 10 million of those visit its website.
Professor Sir Paul Curran, Chair of the Board of Trustees of The Conversation and President of City, University of London, said: "I am absolutely delighted that we have secured a new Chief Executive of Chris Waiting's calibre. He will build on the strong foundations laid by his predecessor, Max Landry. Chris has the skills, experience and enthusiasm needed to take us on to the next stage of our development and I look forward to working with him in the future."
Waiting will start work in early May.
For further information please contact Georgina Hall – georgina.hall@theconversation.com 020 7040 0043