Among all the school payments and defence cuts, last week's federal budget also quietly committed an additional $5.2 billion to the government's Closing the Gap program. It's a vote of faith from the government that the initiative is working.
And there's no doubt Closing the Gap is making inroads into Indigenous disadvantage on a number of fronts. But it's also becoming clear to people working in remote communities that the fundamental assumptions at its core may be limiting its potential.
"Closing the Gap" is the catch-all name for a set of five COAG Agreements first funded in the 2008-2009 Budget. These agreements committed a total of $9 billion federal and state dollars to a raft of initiatives involving remote housing, health, early childhood development and economic participation (which is code for employment rates).
While annual Closing the Gap reports set out dates by which various targets should be met, the funding time scales are different for different targets. Some run out this year, others extending as far forward as 2031. The upshot of this being that it's hard to say what the government plans to do next and how flexible it is in its indigenous affairs thinking.
This is never more apparent than in the federal approach to Community Development Employment Projects (CDEP).
CDEP
For those new to the argy bargy around CDEP: Indigenous people love it because it offers part-time work and can be flexible, allowing for time off for funerals and so on. It also enables people to live and work in community.
CDEP was introduced in the 1970s when new wage laws moved Indigenous people off stations, where they had largely been paid in-kind, creating significant Indigenous unemployment.
The concept underpinning CDEP is that Indigenous people are paid by the Commonwealth for doing work that contributes to the well-being of their communities.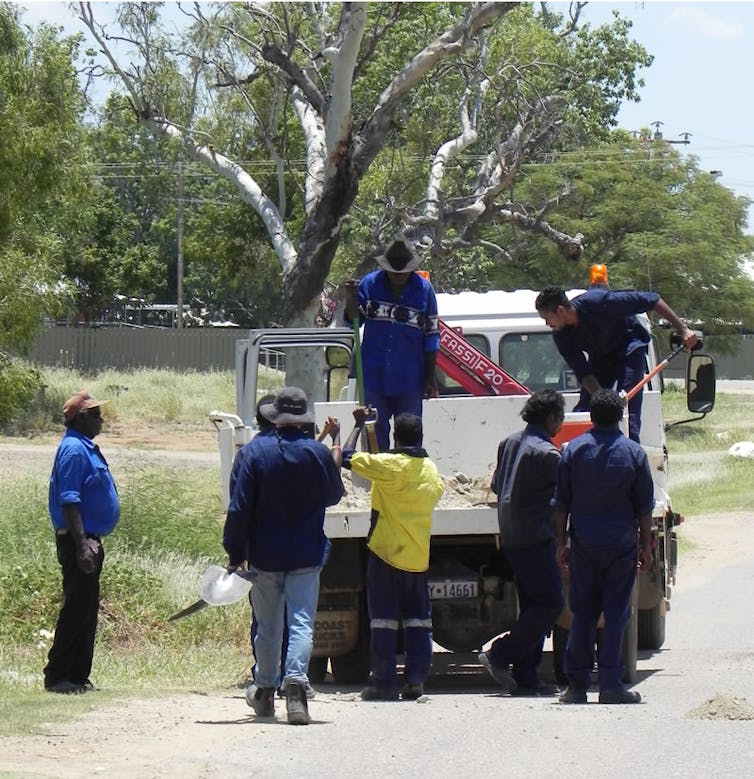 But CDEP has been abused, in cases where the tyranny of distance made it hard to keep serious tabs on who was actually working and who was leaning on a shovel watching. This lead to the 2009 "revision", which saw projects killed off everywhere except in remote Australia.
In many communities - especially in places with limited job markets – Indigenous people see CDEP as a respectable occupation distinctively different from being on benefits. Working on CDEP is something to be proud of.
CDEP can offer wages for training and linkages with seasonal work followed by more training that can gradually overcome serious "barriers to employment".
But the program is on the government's hit list, because payments are actual wages and not benefits. This means they can't be quarantined for "income management" and governments seem quite keen on income management, despite its resemblance to the old days of paying Indigenous workers in tea, sugar and blankets.
Notes from the field
Ross Johnston works for East Kimberley CDEP. He is the organisation's Enterprise Development Manager, which means he works at the coalface of the Closing the Gap effort.
East Kimberley CDEP Pty Ltd is one of the last remaining CDEP operators and Johnston is heading up its community development efforts. For the past few months his focus has been on the Warmun community.
Warmun (below) is 200km south of Kununurra and some of the 400 or so Gija people who live there are the traditional owners of Purnululu National Park, otherwise known as the Bungle Bungles.
East Kimberley CDEP has three staff living in Warmun, Johnston visiting two or three times a week and a crew of 12 local lads technically on staff but working as a trained up building/construction manual labour crew for hire. It's also running horticulture, first aid and station work training programs in town.
While these initiatives are clearly working to some extent for the individuals involved, Johnston is worried about the long term well-being of the community. In his words, the problem with Closing the Gap is that it is fundamentally deficits-based, meaning it's focused on dysfunction and bringing in filler for the gaps, rather than on finding what's working well.
Johnston claims, "governments largely misunderstand the context of Indigenous development in the East Kimberley - and probably throughout Australia."
East Kimberley CDEP has impressive "employment outcome" stats. According to Johnston, this is because the organisation understands that cultural relevance is the key to overcoming the inertia that sees so many well-intentioned programs poorly attended.
Mainstream or fringe?
While Closing the Gap has seen an increased focus on "overcoming barriers to employment" and helping/requiring Indigenous people to achieve mainstream employment norms, these strategies are meeting resistance.
Ross Johnston shares Professor Jon Altman's view that the Indigenous economy is not a mainstream economy. Altman is from the Centre for Aboriginal Economic Policy Research at ANU and has spent the last decade researching Indigenous communities. He uses the term "hybrid economy" to describe three partially overlapping sectors involving public funding, private funding and non-monetised customary activities.
In other words, despite all government efforts for Indigenous people, scholarly research and in-the-field experience is saying that community-based Indigenous Australians do not exist in a mainstream economy.
Warmun's Art Centre is a shining example of just how well cultural economic ventures can work, as enterprises and as nourishing focal points in a community. Warmun art production can best be described as custom-based productive activity. It's different from mainstream activity in that it is based on traditional and cultural knowledge.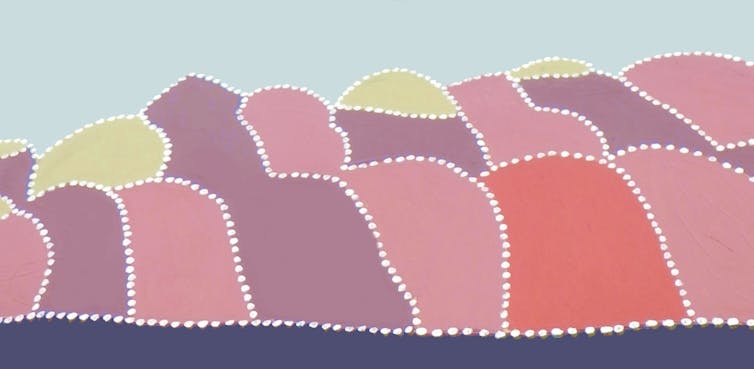 There has also been a clear enthusiasm for the building/construction labour crew in Warmun, both from the participants and their families. Johnston says this enthusiasm is because of the cultural importance of being involved in rebuilding of Warmun after a devastating flood that swept the community March 2011.
His concern is that despite the significant gains for the crew participants in skills and work experience over the past 12 months, "as the rebuilding comes to a close in 2012 the question is; will the participants be prepared to go elsewhere for construction work away from the community?"
He explains that "for many cultural reasons it is not easy for Gija people to undertake employment in someone else's country - even in Kununurra or Halls Creek. Of course there are exceptions, however, these are very much in the minority."
Whose jobs are they anyway?
The ironic twist is that while Gija unemployment in Warmun is high, thanks to Closing the Gap and other initiatives there is currently a significant and increasing number of non-Aboriginal people working in Warmun in the education, health, retail, administration, arts and social services sectors.
Johnston says, "Many of these jobs could be done by Gija people if relevant training is developed and provided."
All this means that there is an important ongoing role in supporting this kind of mentoring, and CDEP organisations are well placed to do it.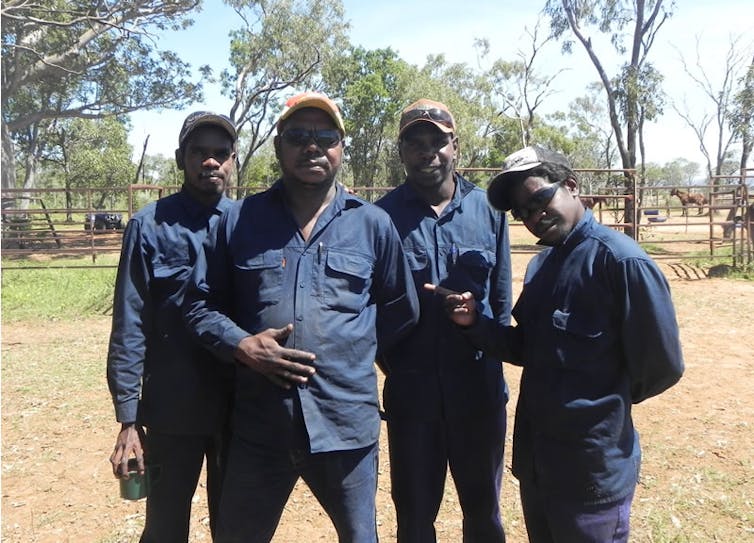 But he warns that two major problems potentially stand against this succeeding in a place like Warmun.
One is the mistaken belief that Indigenous residents can quickly make the transition into the mainstream economy. The other is the looming question of whether there will there be enough government funding after June 2013 to ensure the delivery of these services.
While the 2012-13 Budget included $240 million over five years to "underpin community development activities and community capacity building" through the new Remote Jobs and Communities Program, Johnson is waiting to hear whether the benefits will trickle down to people in places like Warmun.