Almost 30 years ago, the Australian High Court gave the Commonwealth Government constitutional authority to make laws protecting the national environment. Now, a Council of Australian Governments (CoAG) agreement will severely limit the practical scope of that Commonwealth power.
CoAG has initiated a fast-tracked process to effectively devolve Commonwealth development approval powers under the Environment Protection and Biodiversity Act 1999 (EPBC Act) to the states. This could see a return to a highly decentralised system of environmental management in Australia, which means nationally significant areas and problems could receive inadequate attention.
How does the EPBC Act work?
The EPBC Act covers environmental assessment and development/project approval for impacts on "matters of national environmental significance" (MNES). These "matters" include World Heritage areas, such as the Great Barrier Reef; endangered and vulnerable species; and internationally-important wetlands.
Any action (including projects such as a new coal mine, or activities, such as dredging a coastal area) that could have a significant impact on a matter of national environmental significance must be assessed by the federal Environment Minister. It can't proceed until it gets approval.
Keeping this independent Commonwealth approval regime makes sure Australia, as a nation, meets its international environmental obligations.
The EPBC Act is a federal law, but in many situations it applies in addition to state-based environmental regimes. So, depending on its potential effect on a matter of national environmental significance, a project may need to be assessed and approved under both the EPBC Act and state laws. Some commentators have seen this dual system as an unnecessary duplication, with longstanding calls to "cut green tape".
Others see Commonwealth approval as a necessary check and balance to avoid a conflict of interest - especially where state governments are involved as proponents or are otherwise actively supporting projects.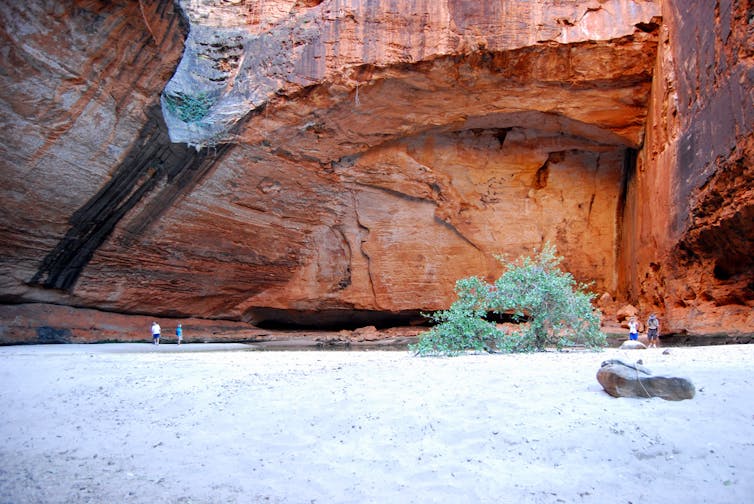 What are the proposed changes?
A proposal to change the project approval arrangements under the EPBC Act came originally from the Business Council of Australia. In response, CoAG launched a process in early 2012 to develop standards to accredit state laws under the EPBC Act. If adopted, this would give state governments responsibility for both assessment and the final decision to approve projects with impacts on nationally-significant environmental matters.
The EPBC Act provides that certain state laws can be accredited under "bilateral agreements" negotiated between the Commonwealth and each respective state. In past years, the federal government has entered agreements which allowed states to undertake environmental impact assessment for the purposes of the EPBC Act. But to date the federal government has retained the power to make the final decision on whether or not to approve a development that could affect a matter of national environmental significance.
This independent oversight role of the Commonwealth government would radically change if the fast-tracked CoAG process is adopted. CoAG's agreed timeline would see accreditation standards developed by December 2012. The process to transfer approvals powers to the states would be finalised by March 2013.
Last week, Greens Senator Larissa Waters introduced a Bill into Federal Parliament seeking to reverse this process of accreditation under the EPBC Act.
Why does this matter?
The Commonwealth's constitutional power to legislate for environmental protection is well-recognised. Successive federal governments have exercised that power through "co-operative federalism" - in co-operation, rather than confrontation - with the states and territories.
The policy of co-operative federalism was set out in the Intergovernmental Agreement on the Environment (IGAE) (1992). This agreement defined the roles and responsibilities of Commonwealth, state and local government. Cooperative federalism has shaped the way environmental law and regulation has developed in Australia since the 1990s. CoAG has played a prominent role in that evolution.
The Commonwealth has already streamlined what is arguably the most time-consuming aspect of the two-tier system for developers: the assessment of projects and activities. State laws can be used for environmental impact assessment for the purposes of decision-making under both state and federal environment protection laws, so project proponents only have to produce a single environmental assessment. Yet even this devolution of assessment processes has caused concern because state laws and procedures may not be as rigorous as required under the EPBC Act.
Are the proposed accreditation standards adequate?
State laws must be accredited before approvals power can be transferred from the Commonwealth. Developing accreditation standards is at the heart of this issue. The Commonwealth recently released draft accreditation standards and CoAG will meet on December 7 to discuss their adoption. The standards set out highly generalised outcomes such as "high quality assessments" and that "authorised actions do not have unacceptable or unsustainable impacts" on matters of national environmental significance.
There are not precise and detailed tests. While the draft standards largely set criteria in line with EPBC Act requirements, arguably many existing state/territory laws fall below such standards. In some jurisdictions, there are gaps in the coverage of the laws. There are also problems with compliance and monitoring: it really isn't clear how the Commonwealth will ensure the standards continue to be met.
There is also a risk states will face a conflict of interest. Although states have agreed to protect national environmental interests, there is no guarantee that they will not minimise protections to benefit state economic policy and development interests. The experience of state and territory environmental protection measures to date does not inspire confidence that states will protect matters of national environmental significance in the face of development pressures.
Why there is a role for the Commonwealth government
Effective federalism means acknowledging that each tier of government has a role to play in ensuring the overall integrity of the environmental protection system. That was the cooperative vision that informed the Intergovernmental Agreement on the Environment.
We might agree with the Hawke Review that the EPBC Act is in need of some reform to better protect our national natural heritage. But devolving Commonwealth approval responsibilities is unlikely to serve that end.
Devolution will effectively allow a single-tier system for project approvals. That risks eroding the significant gains made by the Commonwealth government over the last 30 years in providing leadership to lift environmental protection standards and in exercising independent judgement about environmental matters.