Revelations of corruption in the administration of global sport have provided one of the ongoing dramas of 2015. The reasons for the plethora of scandals – notably at football's governing body FIFA and the International Association of Athletics Federations (IAAF) – are easy enough to pinpoint.
International sport has traditionally been run by those who have a love for the game but often precious little administrative experience. Up until very recently there was little money in the likes of cricket, athletics or cycling. Many of those who rose to the top did so as they had learnt to make sense of their sport's often arcane governance procedures. They weren't doing it for the riches and many weren't getting paid at all. It was all about the glory.
Throughout 2015, as FIFA and the IAAF have been rocked by ongoing investigations, arrests and allegations of conflicts of interest, cricket has escaped relatively scot-free. Admittedly, there has been a permanent buzz of scandal related to the Indian Premier League (IPL). But there are wider issues the sport must face up to.
The removal in mid-November of Narayanaswami Srinivasan, the controversial former chairman of the International Cricket Council (ICC), nonetheless offers cricket the opportunity to make significant changes to how it operates globally.
New man in charge of the ICC
Shashank Manohar, Srnivasan's successor, has made encouraging statements concerning both transparency in world cricket's governance structures and also the "bullying" behaviour of cricket's big three – the national associations of Australia, England and India.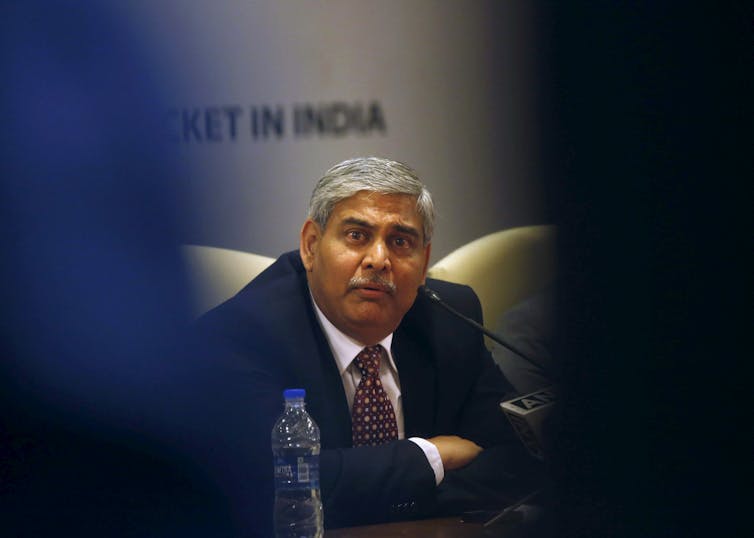 Manohar also leads the Board of Cricketing Control of India (BCCI), the biggest and most powerful national board. During his short time in charge he has also made positive steps towards tackling the myriad of conflicting interests and opaque processes that have traditionally underpinned the BCCI's work.
Manohar and his supporters may well be genuine in their wish to clean things up, but they still face a number of significant challenges – and the cases of FIFA and the IAAF are instructive in pinpointing where these challenges lie. Successful reform has a lot to do with the organisation having the willingness to take tough decisions and stick with them.
But how will we know if this willingness is genuinely there? The cases of both FIFA and the IAAF illustrate that there are five key indicators to look out for.
First comes leadership: is the ICC's leadership asking the right questions? It took both FIFA and the IAAF far too long to recognise that there were problems inherent in their business model.
Until now, the recommendations of the 2012 Woolf report into governance in cricket and reports by well-respected organisations such as Transparency International have been largely ignored. Manohar needs to acknowledge this and work out a strategy for doing justice to their aims.
Second comes coherence: do the new ideas and plans fit with best practice elsewhere? The organisation of world cricket is at best complex and at worst downright opaque. Manohar needs to either revisit the Woolf report or empower a powerful group of external advisers to build on its conclusions.
They can then come up with empirically robust suggestions for change. Trying to do this internally – as FIFA in particular did – is not an option. Manohar needs to accept that implementing their suggestions will require no small amount of political skill. But it's the only way that effective change will happen.
Oversight, money and sustainability
Third, is the question of whether the ICC is prepared to allow external oversight of its work. Ultimately, when FIFA suppressed the Garcia report into the awarding of World Cups to Qatar and Russia and ignored the Pieth recommendations on reform, it illustrated that it wasn't prepared to allow external oversight of what it does.
The IAAF may have dealt with this better, but it still took a long time to get where it needed to go. The ICC must realise that it cannot regulate itself. Manohar needs to ensure that regulatory institutions are in place to ensure that when the ICC makes mistakes – and it will, just as any organisation does – there are ways to spot them and put them right.
Fourth concerns the money to make the change happen. Cricket is a game with a very skewed financial infrastructure. After a deal pushed through in 2014, three countries – Australia, England and India – provide the bulk of the revenues through their TV rights' deals, and they have recently worked together to change the constitution of the ICC to ensure that they have an effective veto over much of the ICC's work.
This can't be good for the game. India, Australia and England undoubtedly need to have their interests represented, but they can't be allowed to hold an effective veto.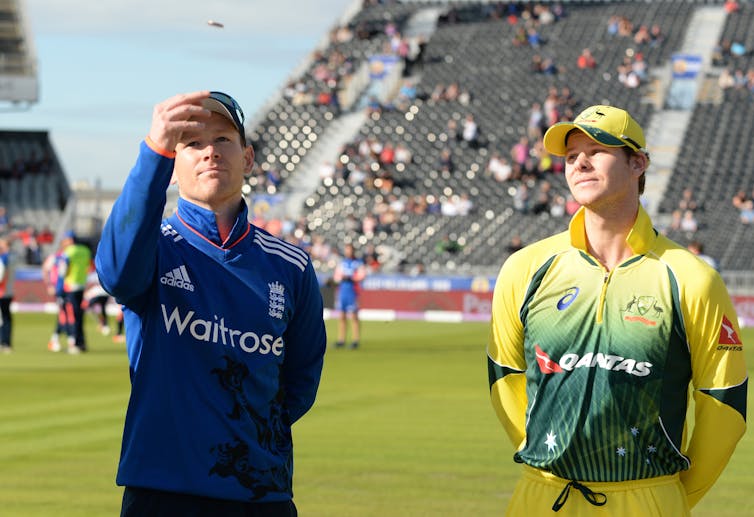 Finally, the ICC must address questions of sustainability. Unscrupulous people can quickly make even the most well-thought through system look like the proverbial ass. There will undoubtedly be those who will seek to undermine the ICC's work and those who prefer the opacity of the "old" system. But that's not the way 21st century sport can or indeed should be run.
An ongoing process
Whatever reform path the ICC chooses, it cannot stand still as those who stand to lose out do their level best to get the most – in financial and power terms – that they can. Getting governance right is most definitely a process and not an event. It's something you do, and monitor, continuously.
Cricket has often prided itself on the existence of a unique "spirit" around which the game is played. If ever such a spirit existed – and there are plenty of reasons to believe that it has always been nothing short of a nice, pretty fiction – then the corruption scandals that have plagued the game in recent times should have woken everyone up.
The fact that through 2015 both the IAAF and FIFA have responded so clumsily to the challenges that they faced should also ring alarm bells. For once, however, the ICC and Manohar do have a chance to get ahead of the game.