In 2011, as one popular uprising after another swept across Tunisia, Egypt, Libya, Yemen, Bahrain, Syria, and beyond, the Arab spring (more commonly referred to in Arabic as al-thawrat al-arabiyya, "the Arab revolutions") was rarely far from international headlines. But three years later, now that the initial euphoria has given way, for the most part, to forceful re-assertions of state power – most catastrophically in Syria – events in Cairo, Tripoli, or Damascus make the front pages much less often.
Yet while many news outlets have turned their attention elsewhere, artists, writers, and filmmakers have sought to fill the gap. International audiences now have access to an ever-growing range of cultural responses to the Arab spring, from both Arab and non-Arab producers. Some of these are irreverent – Buzzfeed's recent quiz Which Ousted Arab Spring Ruler Are You? comes to mind – but most take the revolutions seriously, as an extraordinary expression of mass resistance to repressive and anti-democratic forms of neoliberal governance.
So far, the art of the Arab spring is overwhelmingly documentary rather than fictional. A recent piece in The New Yorker, tantalisingly titled The Novel After the Arab Spring, turned out to be about novels written before 2011 that are now appearing in English translation. This suggests that it will take more time for the first "Arab spring novel" to make its way to international readers.
The main forms that have circulated internationally are films (including citizen video journalism on YouTube; memoirs and testimonials; and visual art, including protest signs, graffiti, and demonstration photography. Much of this work responds to events in Cairo's Tahrir Square. This is in keeping with Tahrir's prominence in international news coverage, which stems in part from some Egyptian activists' extensive use of digital media.
The earliest responses to the Egyptian uprisings celebrated the protesters' unity and defiance. Rayya El Zein and Alex Ortiz's special issue of the online magazine ArteEast Quarterly presents a striking collection of photographs of what they call "the popular literature of Tahrir". Their images include an array of signs bearing the ubiquitous demand to then-president Hosni Mubarak, "Irhal!" ("get out"). They also include a comic strip lampooning Mubarak drawn on the side of a burned-out police van and a fence hung with the blood-spattered clothing of activists killed in the protests.
Karima Khalil's book Messages from Tahrir brings together similar images taken by dozens of local and foreign photographers. The photos emphasise the protesters' creativity and humour, as well as their singular focus on the goal of removing Mubarak from power.
This protest art from the 18 days between January 25 and February 11 2011 (from the start of the demonstrations to Mubarak's resignation) soon gave way to first-person testimonies that offer a more guarded assessment of the revolution's future.
The Egyptian English-language novelist Ahdaf Soueif's memoir Cairo: My City, Our Revolution gives a deeply personal account of Soueif's own passage from exhilaration to disillusionment to a renewed determination to resist. She places her hope (and that of her readers) in her sons' generation. But it is also placed in the city's own resilience:
If they cut a tree down it grew shoots. If they hammered an iron fence into its roots the tree would lean into the iron, lean on it … The shabab [youth] of Egypt decided they would no longer allow their lives to be stolen.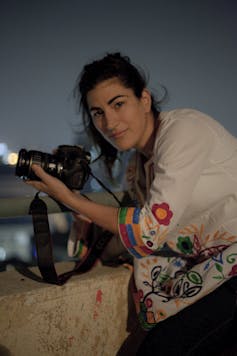 Documentary films have also begun to crop up. Although they tend to be more pessimistic, they also often conclude with fresh calls for resistance. Khalid El Hakim and Omar Shargawi's ½ Revolution (2012) shows the protagonists' early excitement turn to fear of the regime's violent reprisals. This prompts El Hakim to leave the country with his wife and young child a week before Mubarak's departure. "It's like a bad dream. We had so much hope," Shargawi says.
Jehane Noujaim's The Square has received a great deal of international attention, including a nomination for an Oscar in the documentary section in 2014. The film follows its activist subjects from 2011 to 2013, through the successive defeats of the military's assaults on civilian protesters, the Muslim Brotherhood's accession to power, and the army's summary removal of President Morsi. This was followed by mass arrests and killings of his supporters.
Despite these setbacks The Square retains its faith in popular protest, and in the role of art in protest. The demonstrations are intercut with footage of the street artist Ammar Abo Bakr in the act of painting. It ends with one of many musical performances, with thousands of protesters in Tahrir Square singing a chorus of "hurriyya" (freedom).
Interestingly, recent fictional films, particularly Ahmad Abdalla's Rags and Tatters, seem less convinced by this hopeful look toward the future. As the 18 days recede from view, and the documentary responses to the Arab spring give way to fictional re-imaginings, it may be that the optimism of the start of the revolution will seem increasingly distant, even naïve.
On the other hand, it may be, as Noujaim's protagonist Khalid insists, that "we won't know if this revolution has succeeded for decades". The role of art is not simply to assess the revolution, but to help keep it alive.